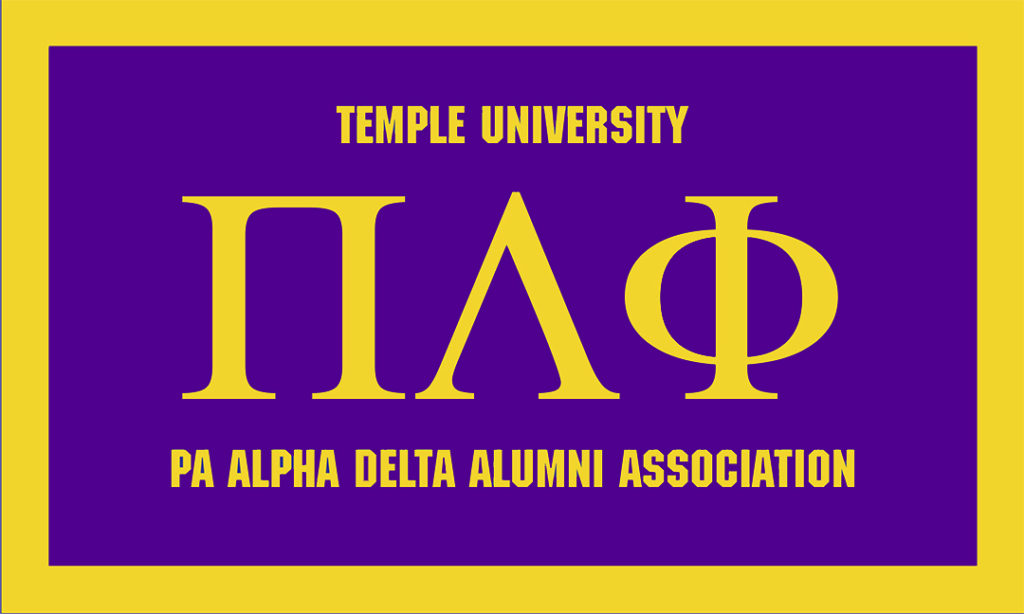 PA Alpha Delta Alumni Association
The PA Alpha Delta Alumni Association was founded to support fraternalism, encourage open communication, and foster relations between the alumni and undergraduates of the Temple University chapter of Pi Lambda Phi Fraternity (Pi Lam).
We exist primarily to help brothers stay in touch and remember the great times we had in college. We hope this will lead to opportunities to connect, support the undergraduate chapter, and network professionally.
We even established some structure, and other boring stuff like the Constitution of the Pennsylvania Alpha Delta Alumni Chapter of Pi Lambda Phi Fraternity.
History
PA Alpha Delta alumni have always played a strong role in support of the chapter. From as far back at the 1940s, when chapter advisor Isadore Wachs advised and mentored Alfred "Koko" Kovner; to the 2000s, when a group of concerned and dedicated alumni rallied to re-open the chapter. In one form or another, our alumni find a way to step up in times of need.
The PA Alpha Delta Alumni Association was officially chartered in 1993 by the International Headquarters of Pi Lambda Phi, (who graciously accepted us at the charge of 100 bucks). The current alumni association administration was established in November 2006.
Officers
The officers of the Alumni Association are volunteers who generously give their time to serve our alumni and the chapter. They plan events, manage communications, interact with the undergraduates and the IHQ, and offer a guiding hand when needed.
Pi Lambda Phi International Fraternity
Founded at Yale University in 1895, Pi Lambda Phi was the first non-sectarian fraternity in the United States, accepting men of good character without regard to race or religion. Pi Lambda Phi chapters at colleges and universities throughout the United States and Canada cultivate communities that promote academics, leadership, social skills, and lifelong fraternal bonds.
Why we accept no responsibility for the content on this website.