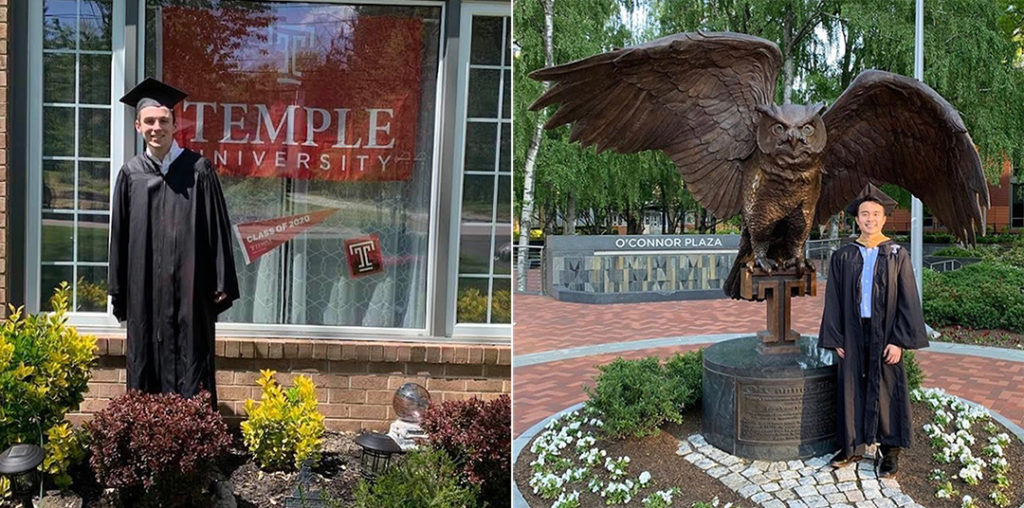 There are a number of financial aid programs available to Pi Lam Temple undergraduate brothers. Decades of less than impressive graduation results have convinced us that it is indeed beneficial to help give our undergrads a better chance at finishing the job.
Jaqua Foundation Scholarships for Engineering Majors
The Jaqua Scholarship is available to Temple students enrolled in the College of Engineering. The endowment fund for this scholarship was established in 2006 by Pi Lambda Phi alumnus, Eli Hoffman '59.
Minimum Requirements
Full-time Students enrolled in the College of Engineering
Demonstrated financial need
Priority given to members of Pi Lambda Phi Fraternity
Please contact Amanda Collett at the office of the College of Engineering if you qualify.
Pi Lambda Phi Educational Foundation Scholarships
The Pi Lambda Phi Educational Foundation offers annual scholarships to brothers in all its active chapters.
Minimum Requirements
GPA 3.0 or above (on a 4.0 scale or equivalent).
Full-time undergraduate member enrolled full-time.
Currently enrolled at a college or university with an active chapter or colony.
Considered "in good standing" with chapter, IHQ, and federal, state and local governments.
Completed application, letter of recommendation, resume, and unofficial transcripts.
Provide digital interview to Educational Foundation.