Famous and Accomplished PA Alpha Delta Alumni
The following PA Alpha Delta brothers have distinguished themselves in their accomplishments, convictions, and fields of endeavor.
Alfred "Koko" Kovner '42*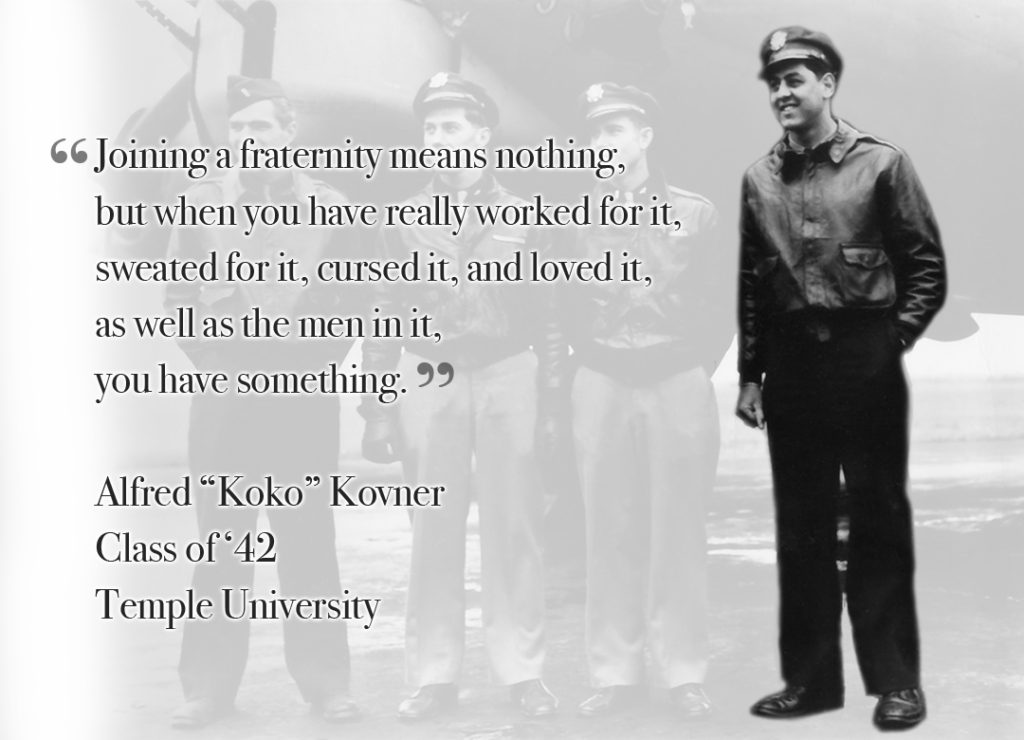 Rex, WWII veteran, Fraternity icon
Alfred "Koko" Kovner is a central figure in Pi Lambda Phi's national philosophy, as well as our most celebrated alumni. In 1944, Kovner was killed in action over Germany while serving as navigator on a B-17 bomber, but his spirit lives on through his profound words and letters. The men who were fortunate enough to know him found in him wisdom beyond his years, strength of character, leadership, and humility. He had qualities that we as Pi Lams strive to emulate. His best-known legacy is an eloquent quote that truly capsulizes the fraternal experience.
Abby Mann '43*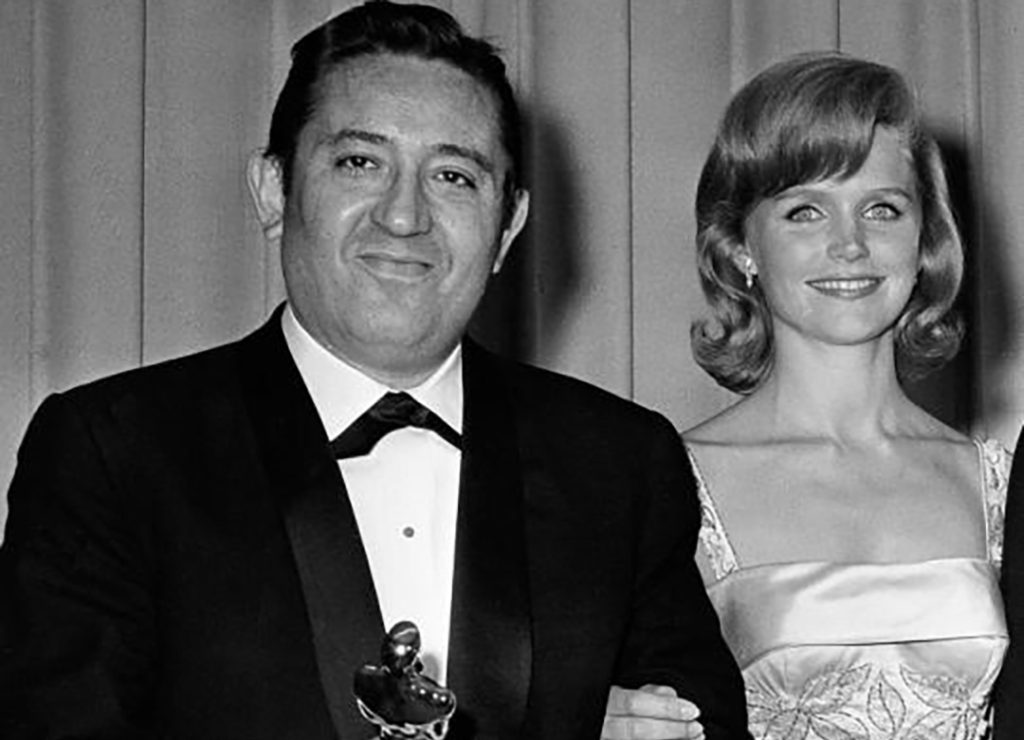 Oscar-winning screenwriter, producer and director, Big Pi Recipient
Abby Mann was a Hollywood writer, producer and director. In 1961, he received a screenwriting Oscar for "Judgment at Nuremberg." In his acceptance speech, he said, "a writer worth his salt at all has an obligation not only to entertain but to comment on the world in which he lives." He had a number of successful projects in the movies and television, including the series Kojak, starring Telly Savalas.
Marlin Levin '44*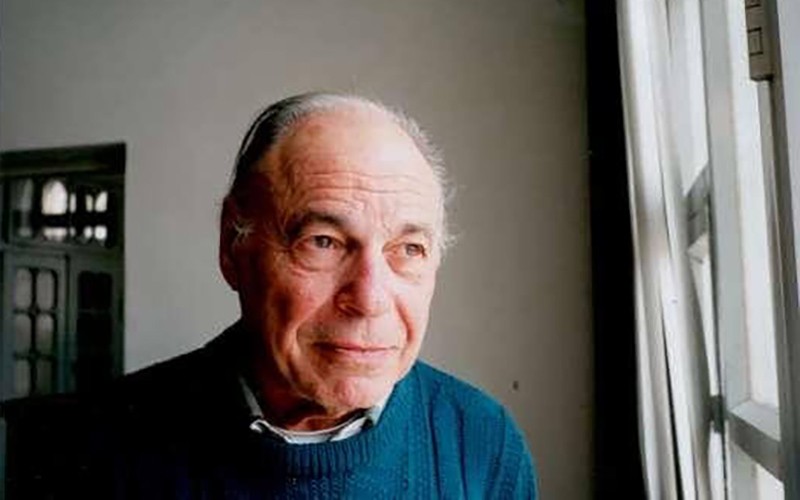 WWII VETERAN, WAR CORRESPONDENT, JOURNALIST, PHOTOGRAPHER, ISRAELI HISTORIAN
Marlin Levin studied journalism at Temple and served as a decrypter at General Eisenhower's HQ in WWII before he immigrated to Israel in 1947. As an editor of The Jersalem Post he survived the bombing of their offices in 1948. He was a correspondent for United Press and ABC in the 50s and 60s. In 1958, Levin established the offices of Time – Life in Jerusalem, and remained a correspondent until 1990. A life-long journalist he interviewed Prime Minister David Ben-Gurion, and covered Israel's wars, the discovery of the Dead Sea Scrolls, and the 1977 Sadat-Begin meetings. He is also credited with photographing historic color pictures reflecting various stages in the establishment of the State of Israel.
Philip "Sonny" Slosburg '47*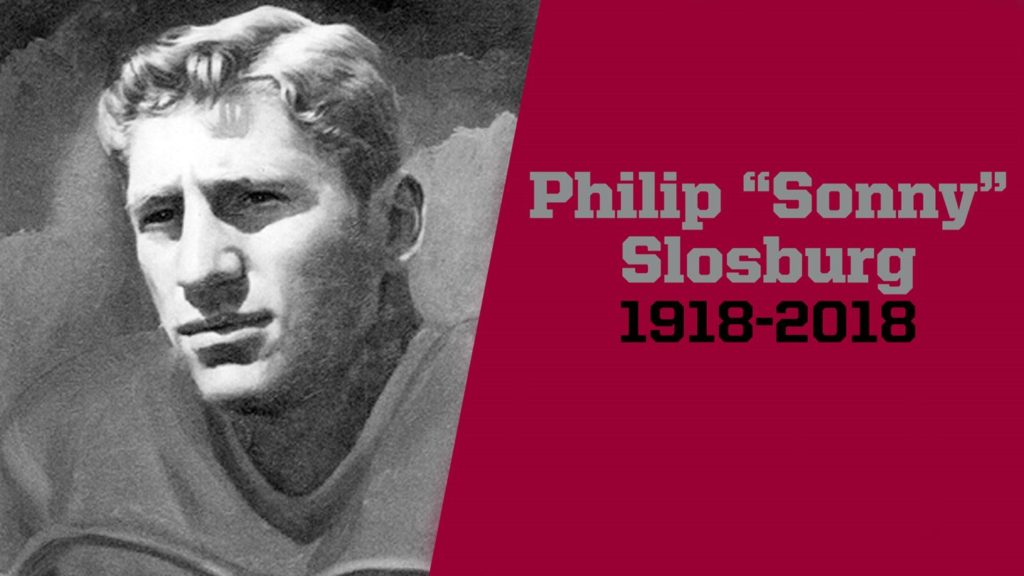 Three time letter winner, Temple Athletic Hall of Fame 1979
Slosburg was a three-time letter winner for the Owls from 1945-47 and was selected to the school's Athletic Hall of Fame in 1979. In his rookie season he played both as a defensive safety and an offensive left halfback. He played on the 1945 team that went 9-1 and outscored its opponents 198-51 that season. Playing for College Football Hall of Fame coach Ray Morrison, he earned second team All-America honors in 1947. He was drafted by the Boston Yanks in 1948. He retired from professional football in 1949.
Dr. Roland Moskowitz '49*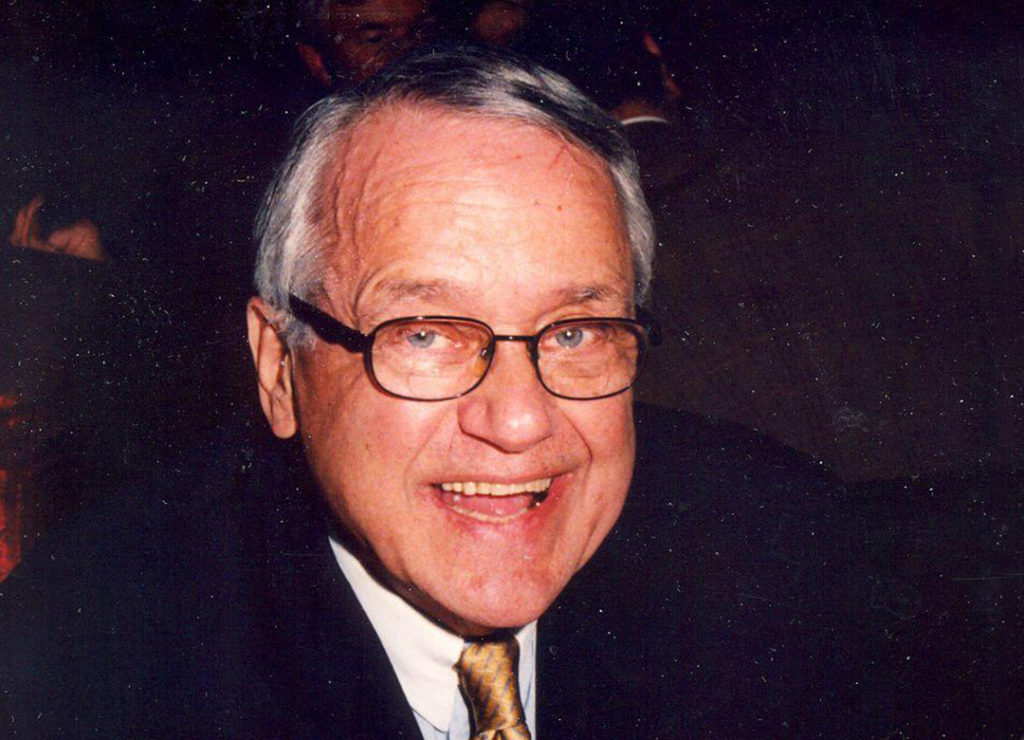 Pioneer in the study of arthritis, Educator
Roland W. Moskowitz, MD, was a Professor of Medicine and former Director and recently a member of the Rheumatology Clinical Research Unit and Division of Rheumatic Diseases at University Hospitals Case Medical Center, in Cleveland, Ohio. In 1990 he received international recognition for research linking osteoarthritis to a defective collagen gene. In 2016, he also was the Lifetime Achievement Recipient for the Ohio Association of Rheumatology. He was the author of over 225 published articles and the editor of 11 textbooks.
Herman Rush '50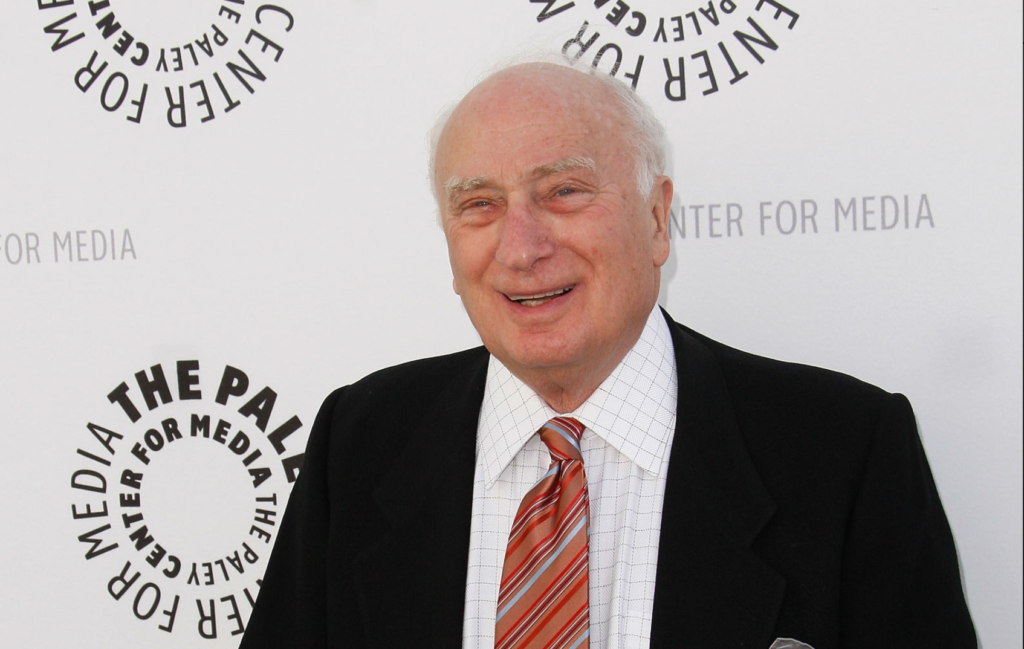 Entertainment mogul, Broadcast pioneer
Herman Rush lead Coca-Cola Telecommunications, was a producer and agent, and eventually rose through the ranks to become Chairman of Columbia Pictures Television. Under his leadership, Columbia released an impressive lineup of popular and successful television titles in the 1970s and 80s, including: T.J. Hooker, Hart to Hart, Believe it or Not, and Fantasy Island. He was also the producer of iconic TV programs: Voyage to the Bottom of the Sea, All in the Family, and the Montel Williams Show.
Jerome R. Balka '51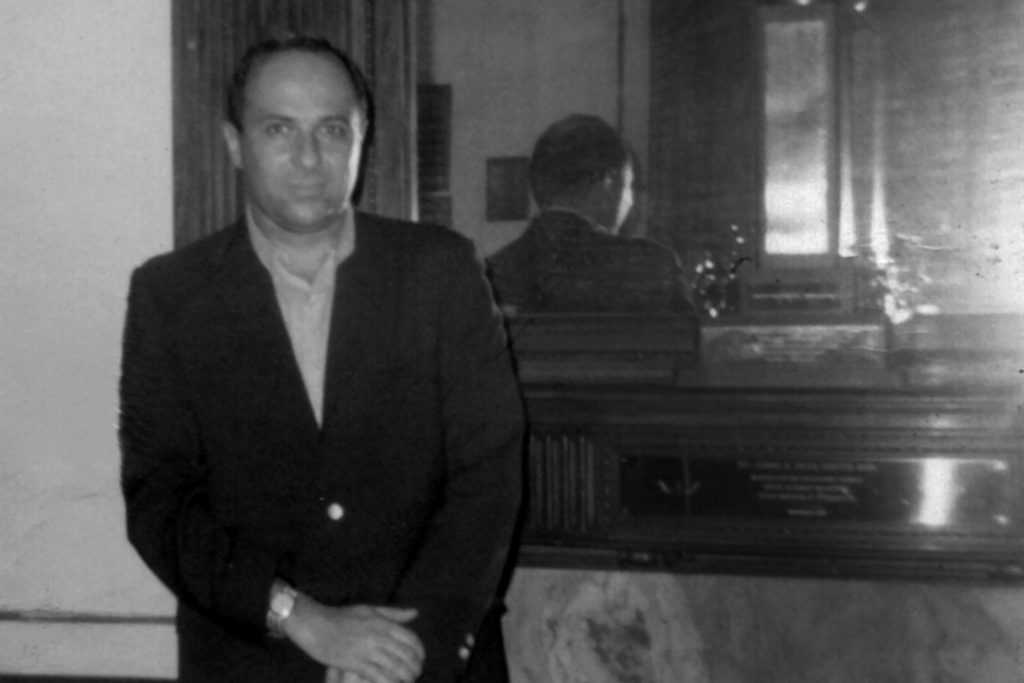 Assistant District Attorney, Chapter Advisor, Consiglieri, Big Pi Recipient
Jerry Balka has a distinguished background from his beginnings in the US Army Counter-Intelligence Service to his accomplished stature in the legal community which began in the Philadelphia District Attorney's Office. But his strongest defense has always been for his chapter. He was instrumental in attaining the Chapter House at 2000 North Broad in 1969, and served as Chapter Advisor for countless years. He has always been there for the chapter in times of trouble, offering his support and guidance.
Albert Nipon '51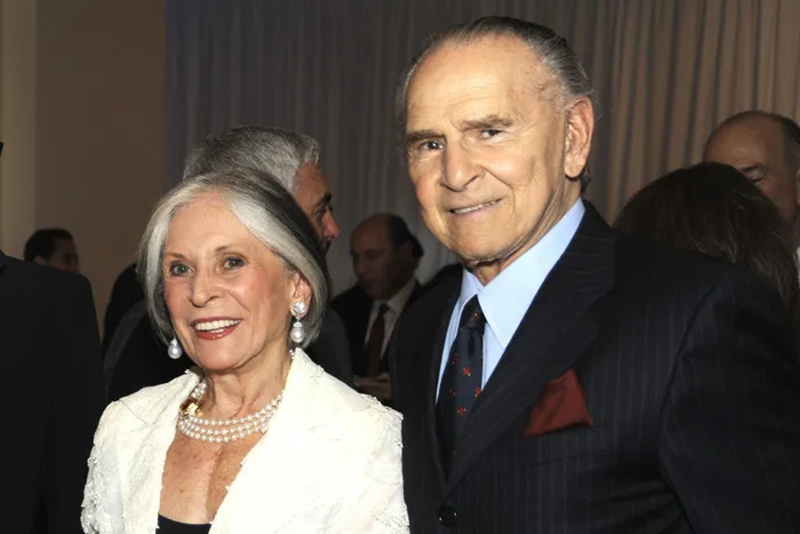 Fashion Tycoon
In 1955, Albert Nipon left his accounting job at DuPont to manufacture women's clothing. At its peak, Albert Nipon, Inc. was generating $60 million in sales a year and employed some 600 people. He always gave credit to his wife Pearl, the designer behind the line of clothing that bears his name. The brand was sold at Saks Fifth Avenue, Neiman Marcus, and Lord & Taylor. Celebrity clients included Mary Tyler Moore, Barbara Walters and Rosalynn Carter.
Robert Rosenthal '51*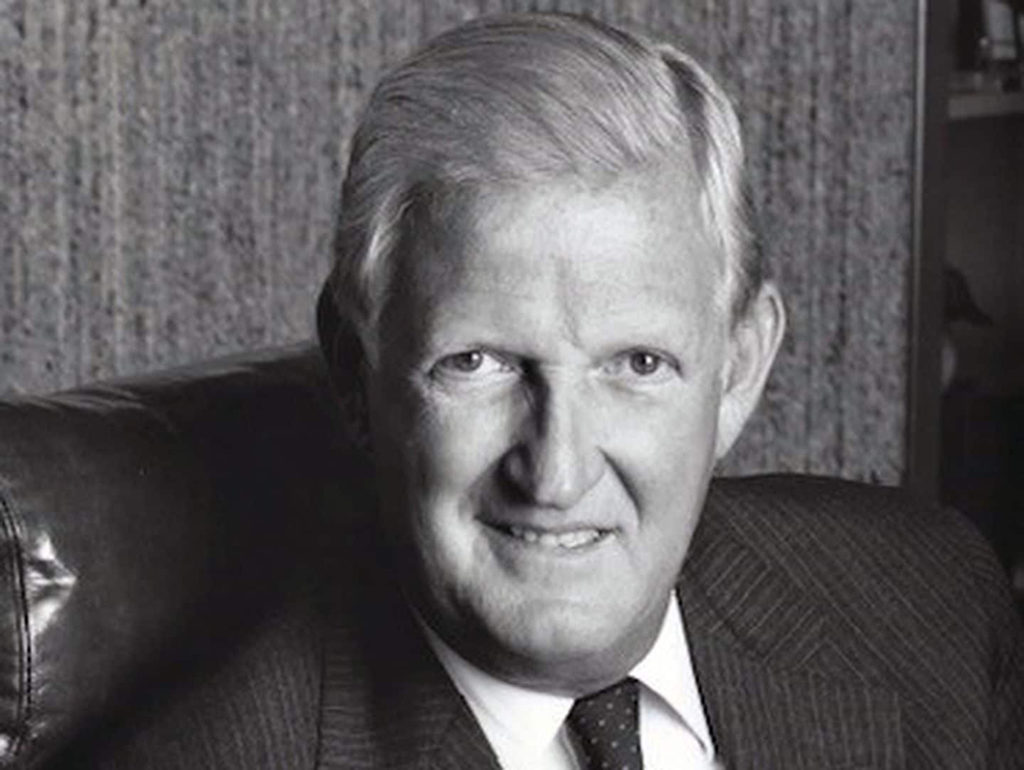 CEO and chairman of Rosenthal Automotive, Pioneer in auto dealerships
Robert Rosenthal was CEO and chairman of Rosenthal Automotive in Reston, Va., one of the nation's largest dealership groups and one of the first dealers along the East Coast to import Japanese vehicles in the 1970s. He was described by The Washington Post as the "patriarch of the Washington area's new-car dealers," and his peers often called him a trailblazer. In 2009, he made a $1 million commitment to support scholarships at Temple's Fox School of Business.
Eli Hoffman '59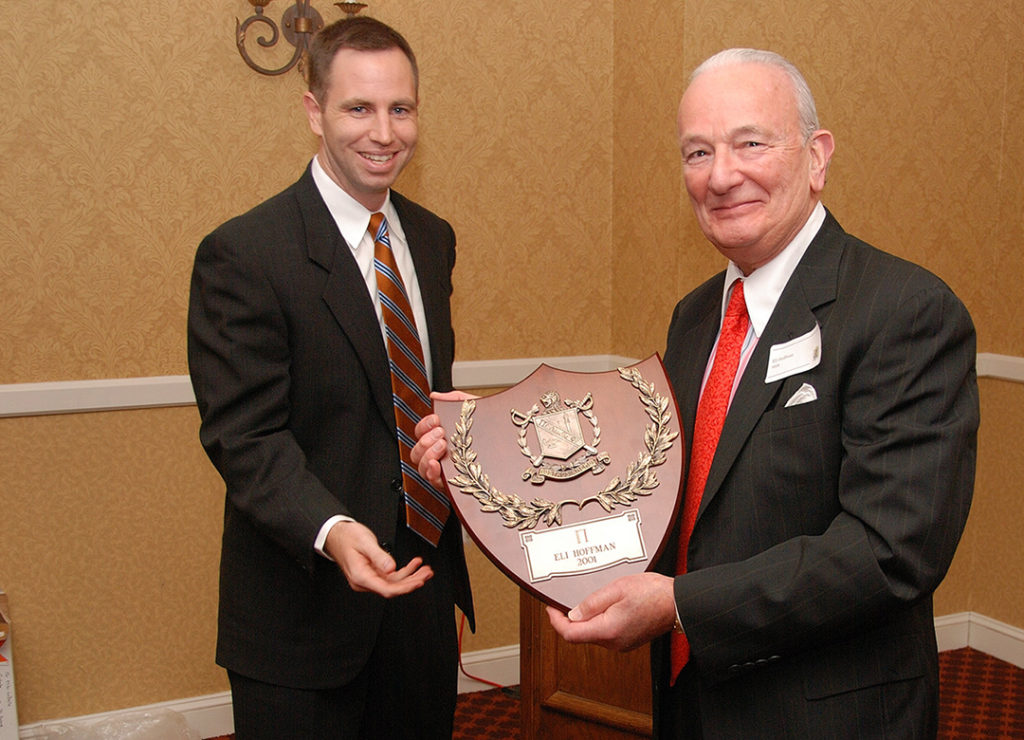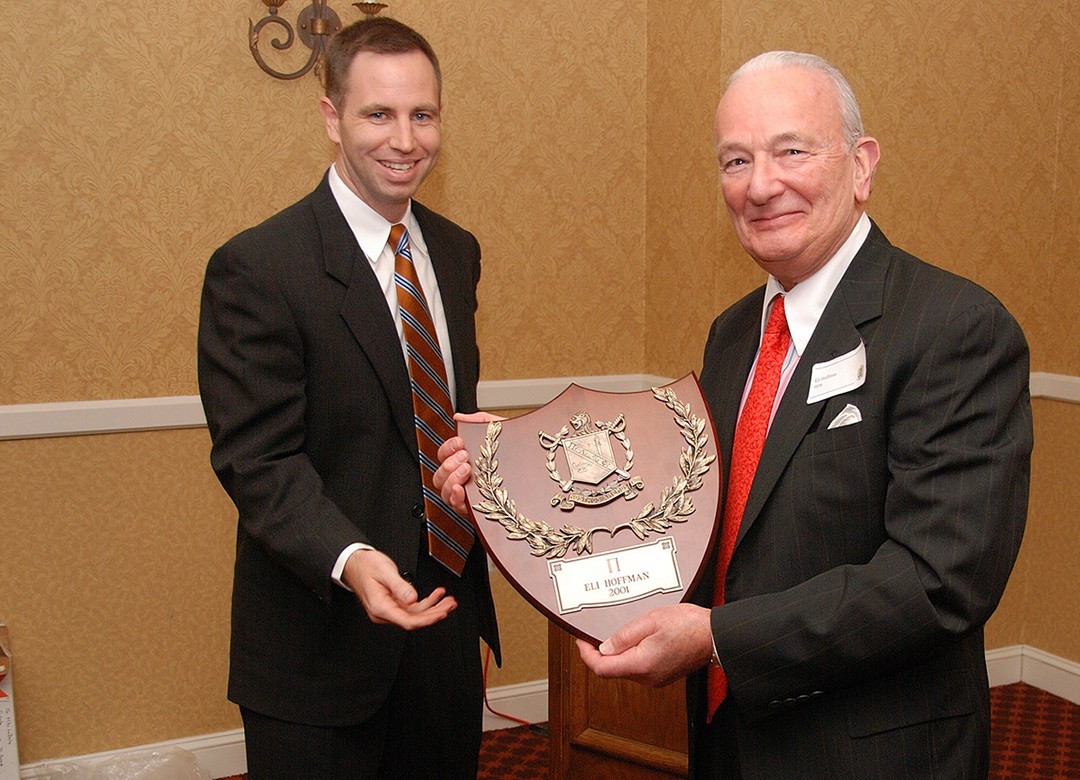 Philanthropist, Lifelong supporter, Big Pi Recipient
In addition to a successful career in accounting, Eli is a passionate philanthropist. He served as the Chairman of the Jacqua Foundation which generously funded house improvements and provided engineering and accounting scholarships to Temple students. Each semester Eli actively sought out qualified Pi Lambda Phi brothers to benefit form these scholarships.
Irwin "Irv" Gross '65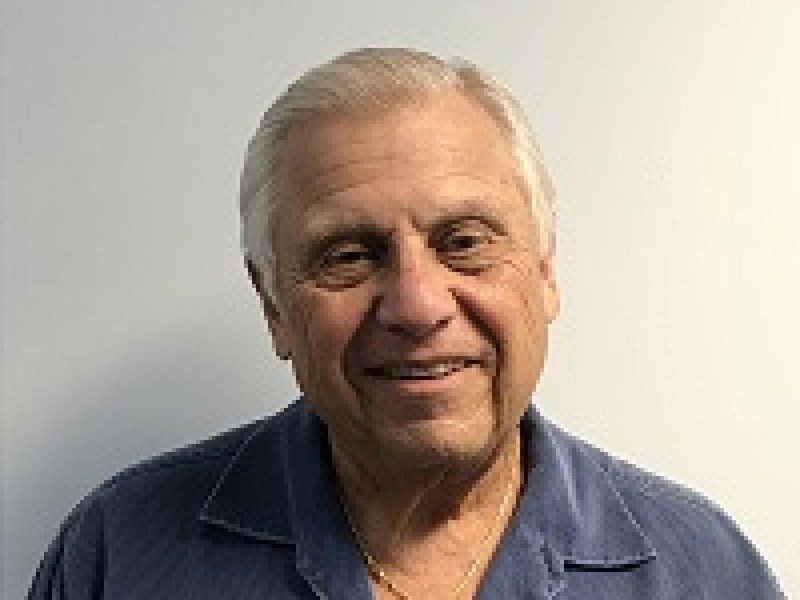 Assistant District Attorney, Chairman/CEO of Global Technologies, Ltd., Serial entrepreneur, Big Pi Recipient
Gross started his career practicing law for 13 years, then went on to start more than 10 companies in various industries, including: mobile telecommunications, electronic contract manufacturing, internet and web-based enterprises, and video game and film development. In 2001, he made a contribution to Temple University creating the Irwin L. Gross E-Business Institute, intended to bridge the gap between business and computer students. His Temple awards and affiliations include the Russell Conwell Society, Acres of Diamonds Circle, and Chairman's Circle.
Dan Lynch '69*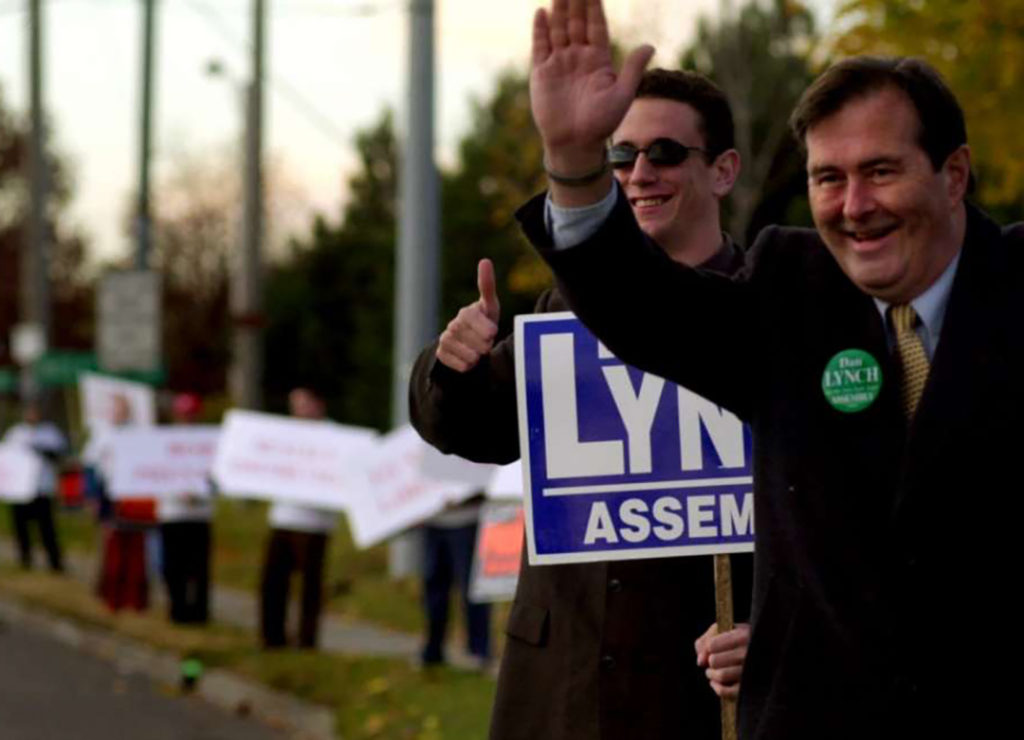 Journalist, Radio host, Author, Political candidate, Big Pi Recipient
Dan Lynch was a an old-school newspaperman who was also a novelist, producer of documentary films, radio and TV host, political candidate and teacher. In 2000 he took a break from journalism to pursue an unsuccessful run for state Assembly, which he chronicled in his book, "Running with the Machine: A Journalist's Eye-Opening Plunge Into Politics." He wrote over a dozen books, including, "Into the Dragon's Teeth" and "Thunder of Captains" and wrote and produced historical documentaries.
Read the Dan Lynch obituary in the Times Herald.
Steve Levy '70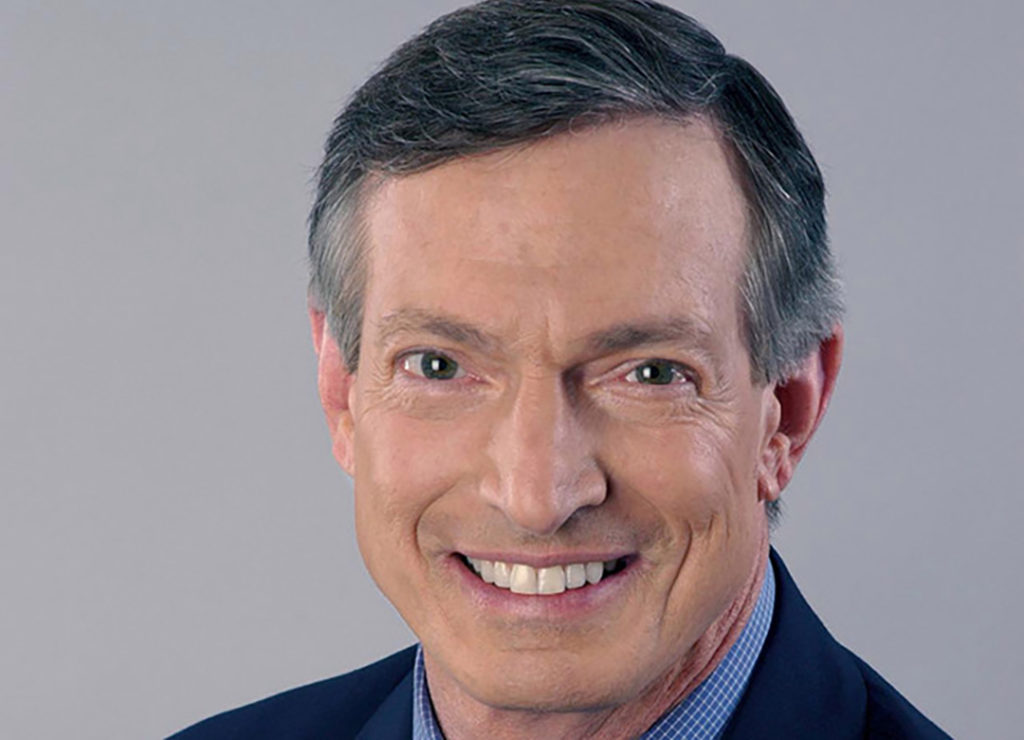 Philadelphia newscaster, Journalist, Broadcast Pioneer, Big Pi Recipient
During a career spanning 35 years, Steve Levy, was anchor, reporter, and sports reporter at the big three Philadelphia television stations, covering everything from sports to politics to entertainment. In 2011, he was inducted into the Broadcast Pioneers Hall of Fame.
Michael Busch '70*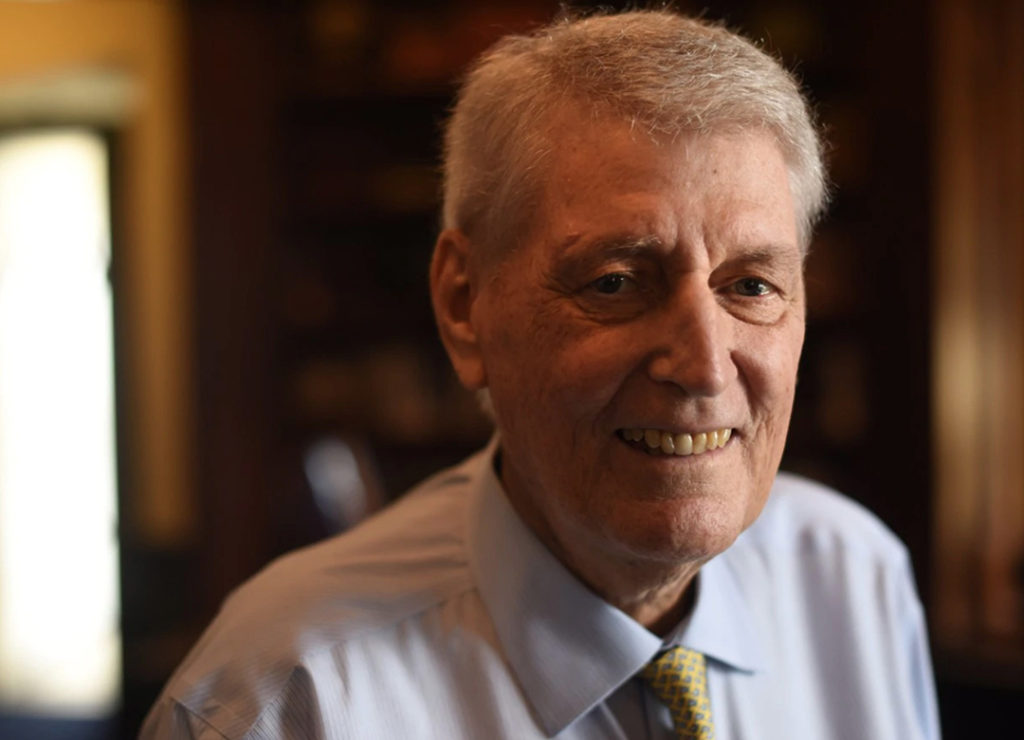 Temple football standout, teacher, Speaker of Maryland House of Representatives
Michael E. Busch was a Temple football star who parlayed his esteem on the gridiron into a political career, and was the longest-serving state House speaker in Maryland.
Read the Michael Busch obituary in the Washington Post.
Walter Kahn '70*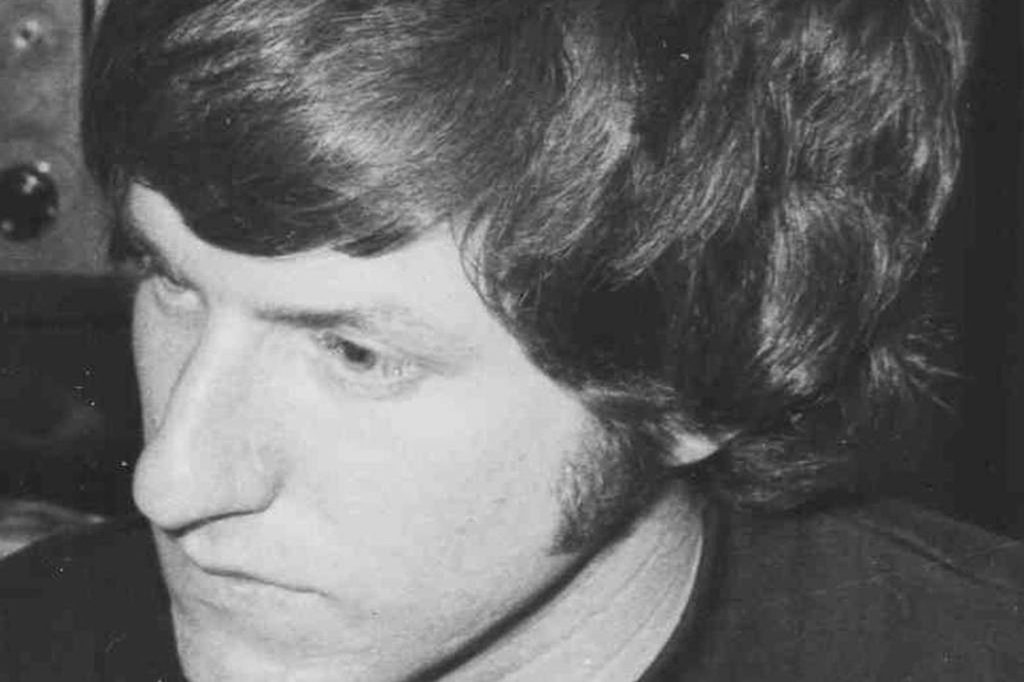 Grammy-winning producer, songwriter, recording engineer, and DJ
Walter "Kandor" Kahn was an American DJ and record producer. Kahn began his music career as a Top 40 radio DJ. His early music productions include "Loves Me Like A Rock", written by Paul Simon, performed by The Dixie Hummingbirds, for which he was awarded a Grammy. He had an impressive catalog of music and produced artists for most of the major record labels.
Henry Hynoski '75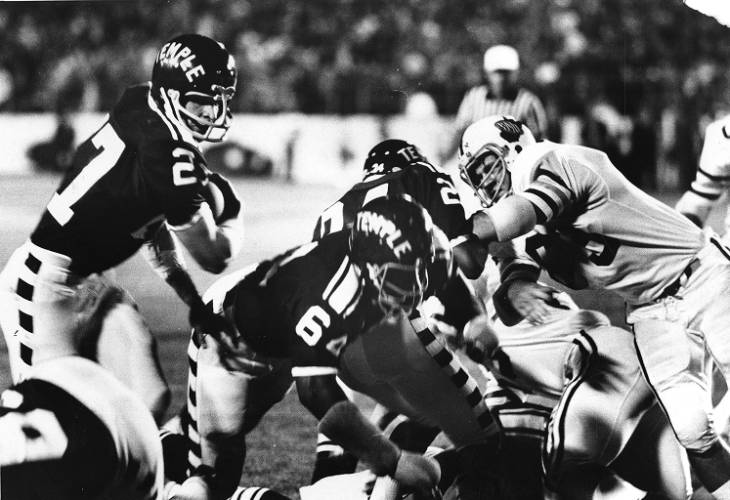 Temple's all-time leading rusher (1975), Drafted by the Cleveland Browns, Pennsylvania Sports Hall of Fame, Monster
Temple's all-time leading rusher with 2,218 yards at the time of his graduation. Drafted in the sixth round by the Cleveland Browns. Sadly he suffered a career-ending injury in his first NFL game. He was inducted into the Pennsylvania Sports Hall of Fame in 1989. In a 2012 interview with Newsday, his son, Henry Hynoski, Jr., who played for the NY Giants, said "My dad was a monster, I saw a play once where three guys came to tackle him on a toss play and he ran all three of them over and scored a touchdown, and the camera went back and it showed the three players crawling on the ground after the hit."
Randy Grossman '76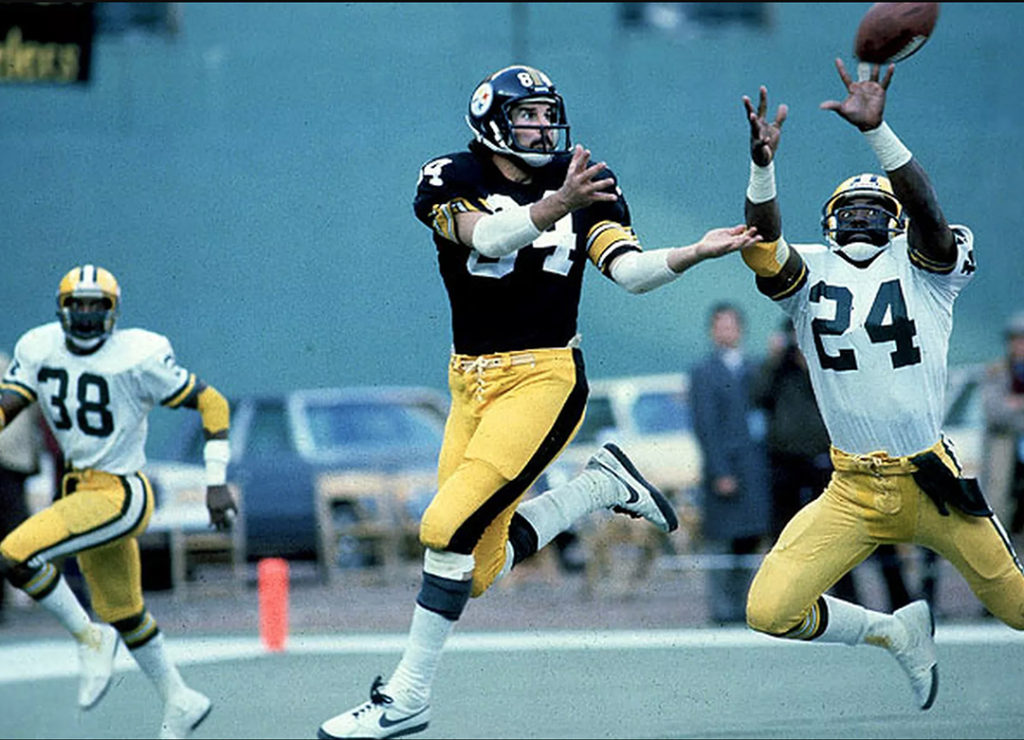 Pittsburgh Steelers Tight End 1974-1981, Four Super Bowl rings, Big Pi Recipient
A three-year starter at Tight End for the Temple Owls, Grossman played in the highly successful era of coach Wayne Hardin. As a junior in 1972, he earned Associated Press All-East honors. He was signed by the Pittsburgh Steelers in 1974 where he would earn four Super Bowl rings. View some of his highlights. Steelers President, Dan Rooney said of him, "Randy Grossman was one of those guys who was never viewed as one of the superstars, but he did everything you asked him. He was just a real good competitor who really proved his value. He was just a good team man." In 2012, Grossman was inducted into the National Jewish Sports Hall of Fame.
Chris Kerber '90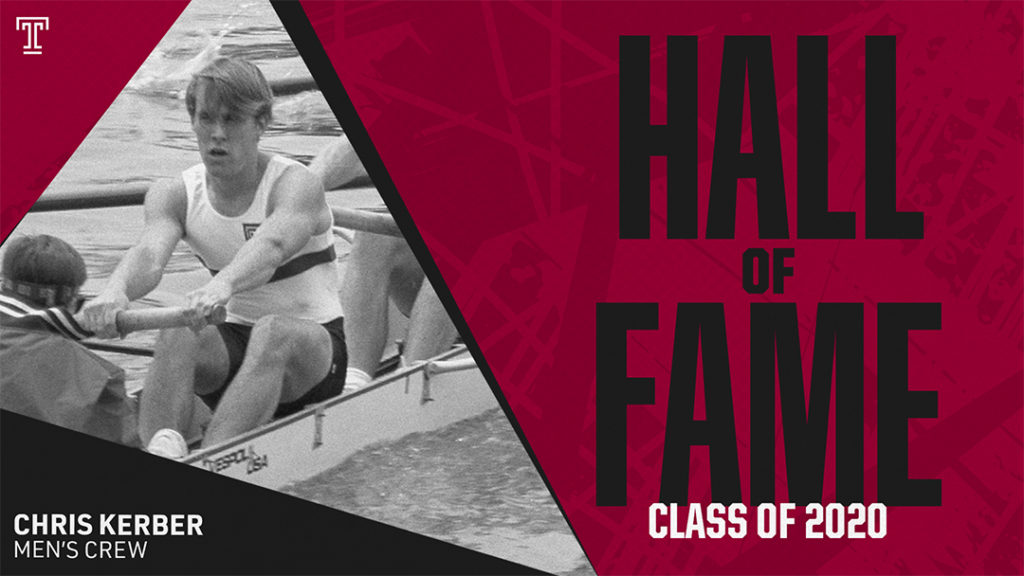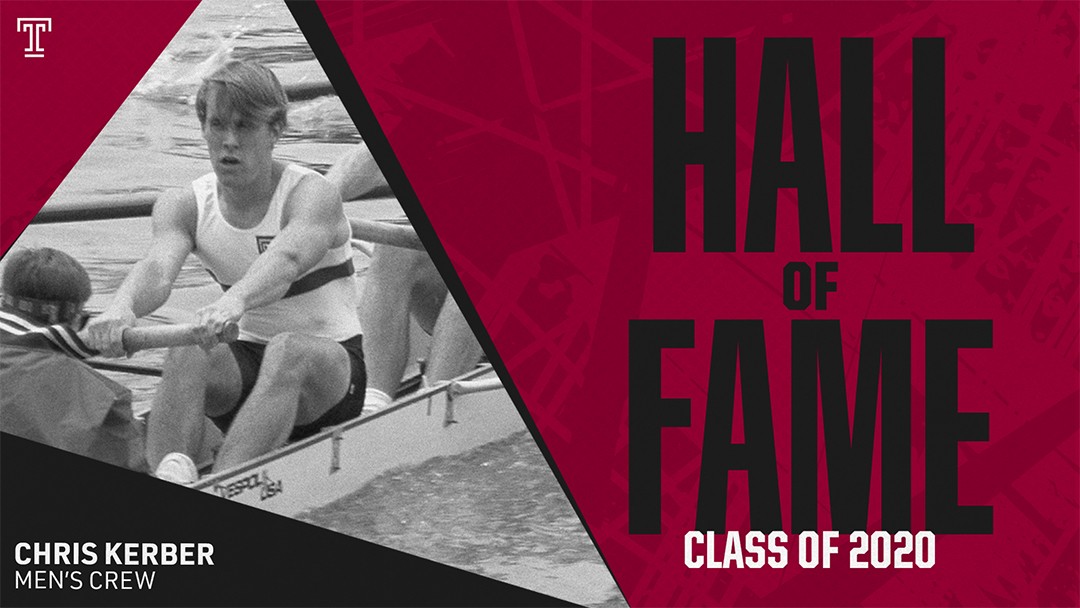 Head Coach Cornell Lightweight Rowing, Temple Athletics Hall of Fame
Chris was a part of crew team when Temple ruled the Schuylkill. He earned four medals at the Dad Vail Regatta before setting his sights on a competitive career that would span a decade. He was a two-time Pan-American Games gold medalist and won multiple U.S. National Championships. In 2008 Kerber became head coach of Lightweight Rowing at Cornell University, where he led the team to four IRA National Championships (2014, 2015, 2017, and 2019), winning IRA Coach of the Year honors in those same seasons. In 2020, he was inducted into the Temple Athletics Hall of Fame.
"Rowing is considered to be the ultimate team sport – acknowledgement of an individual crew member is rare – so this recognition means a lot to me and my teammates who wore the 'T' on our chests. Looking back, those were some incredible years of training and racing for the Owls on the Schuylkill River under Coach Gavin White."
Malcolm Kenyatta '12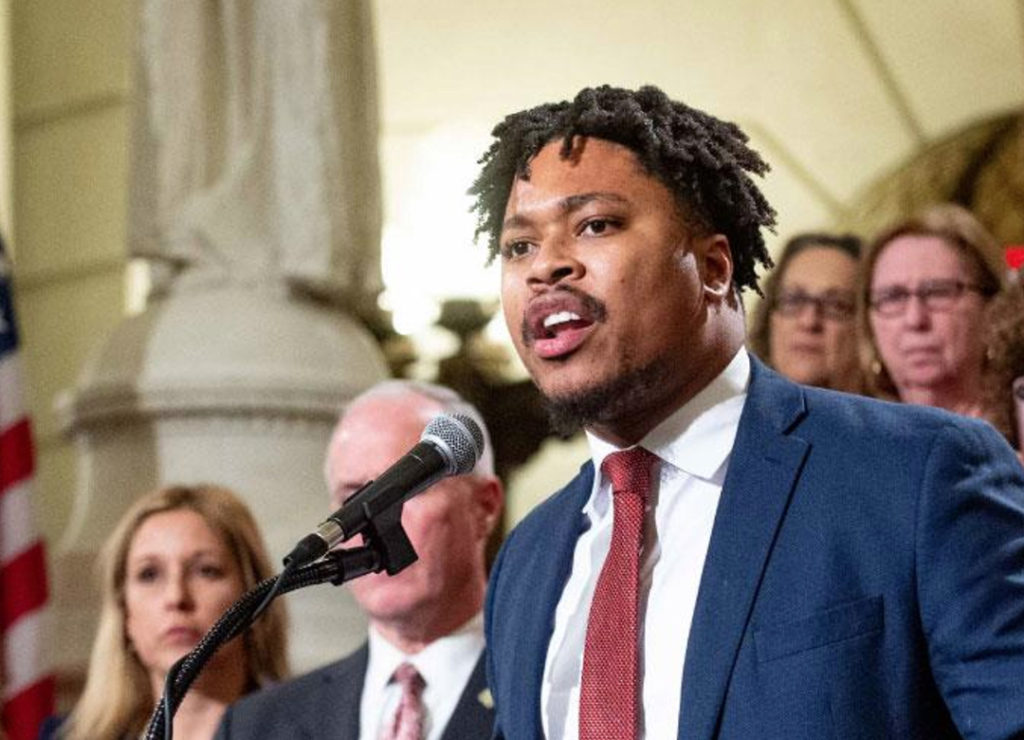 Pennsylvania House of Representatives
At 28 years old, Malcolm Kenyatta won a seat in the PA House of Representatives, representing the 181st District in Philadelphia. He is the first openly LGBT person of color elected to the PA General Assembly, and he is deeply committed to creating an equitable and inclusive society.
Additional Famous Pi Lam Brothers
View other notable brothers from Pi Lam chapters.
Note: Brothers marked with an asterisk (*) have passed into the Chapter Eternal