Mailings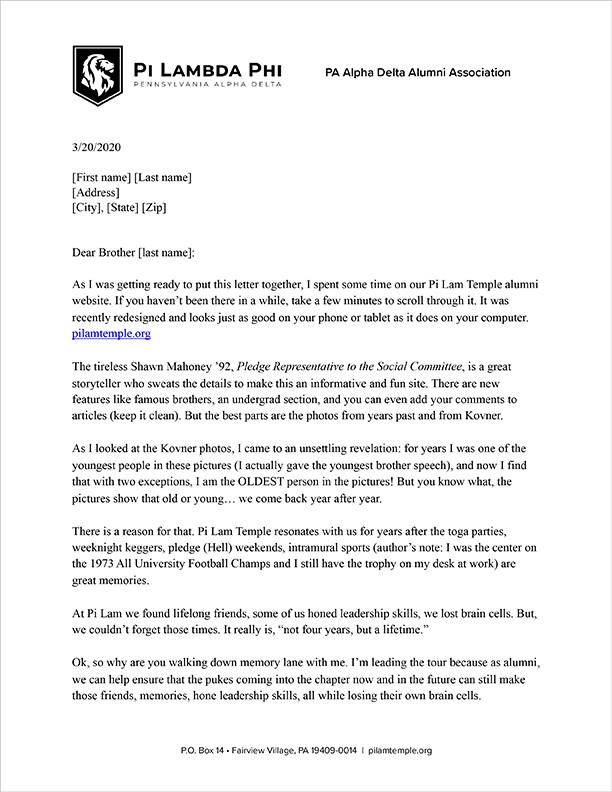 We call them our annual alumni mailer; you might call them the annual request for funds. But the annual membership mailer is more than just a shakedown. These letters are highly informative and mildly amusing.
Alpha Delta Newsletters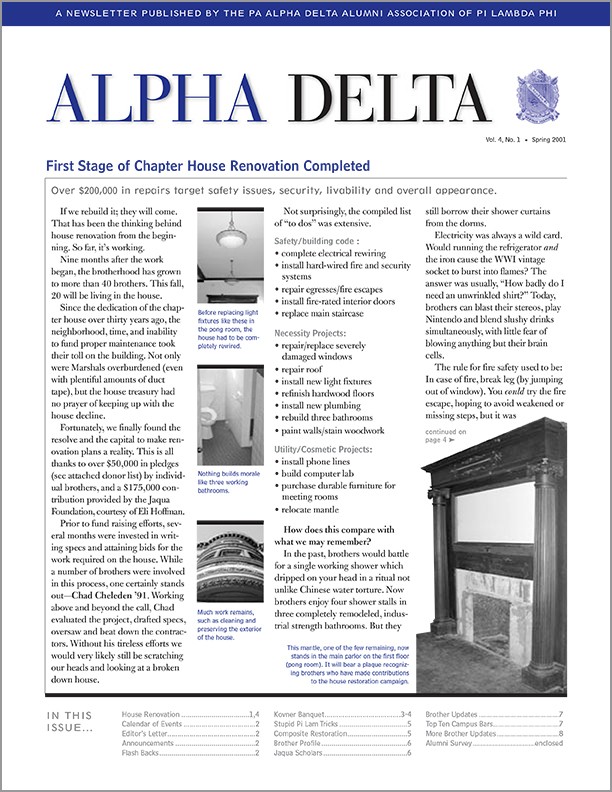 The Alpha Delta newsletter has been shared in various formats for a number of years. It was reinvigorated in the late 1980s by Chapter Advisor, Rob Kwortnik, who made it an amusing and enjoyable read.