History and Origins of the Kovner Banquet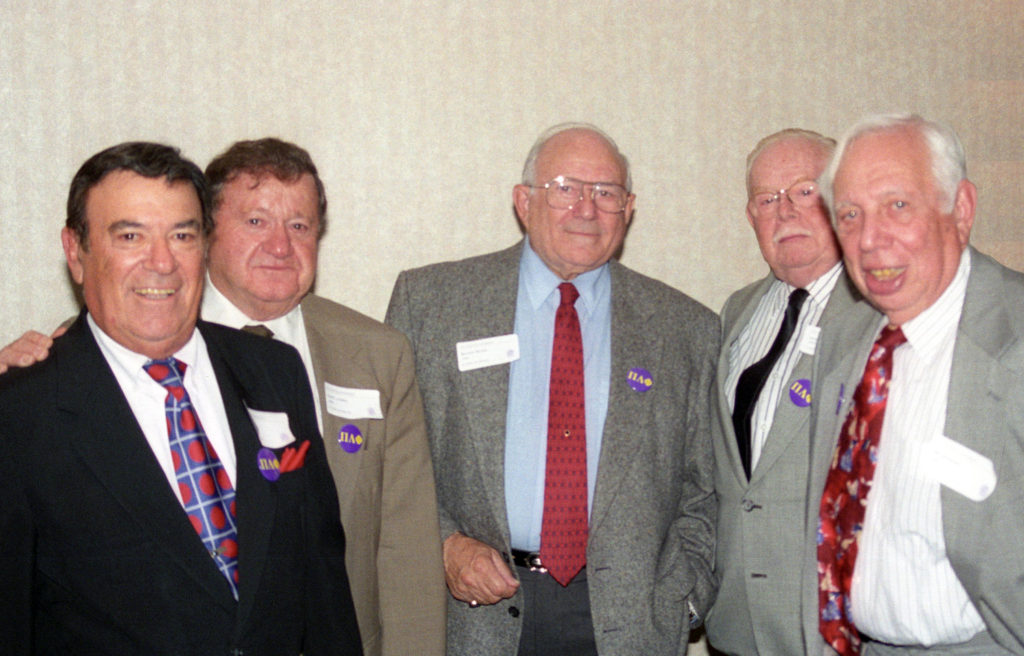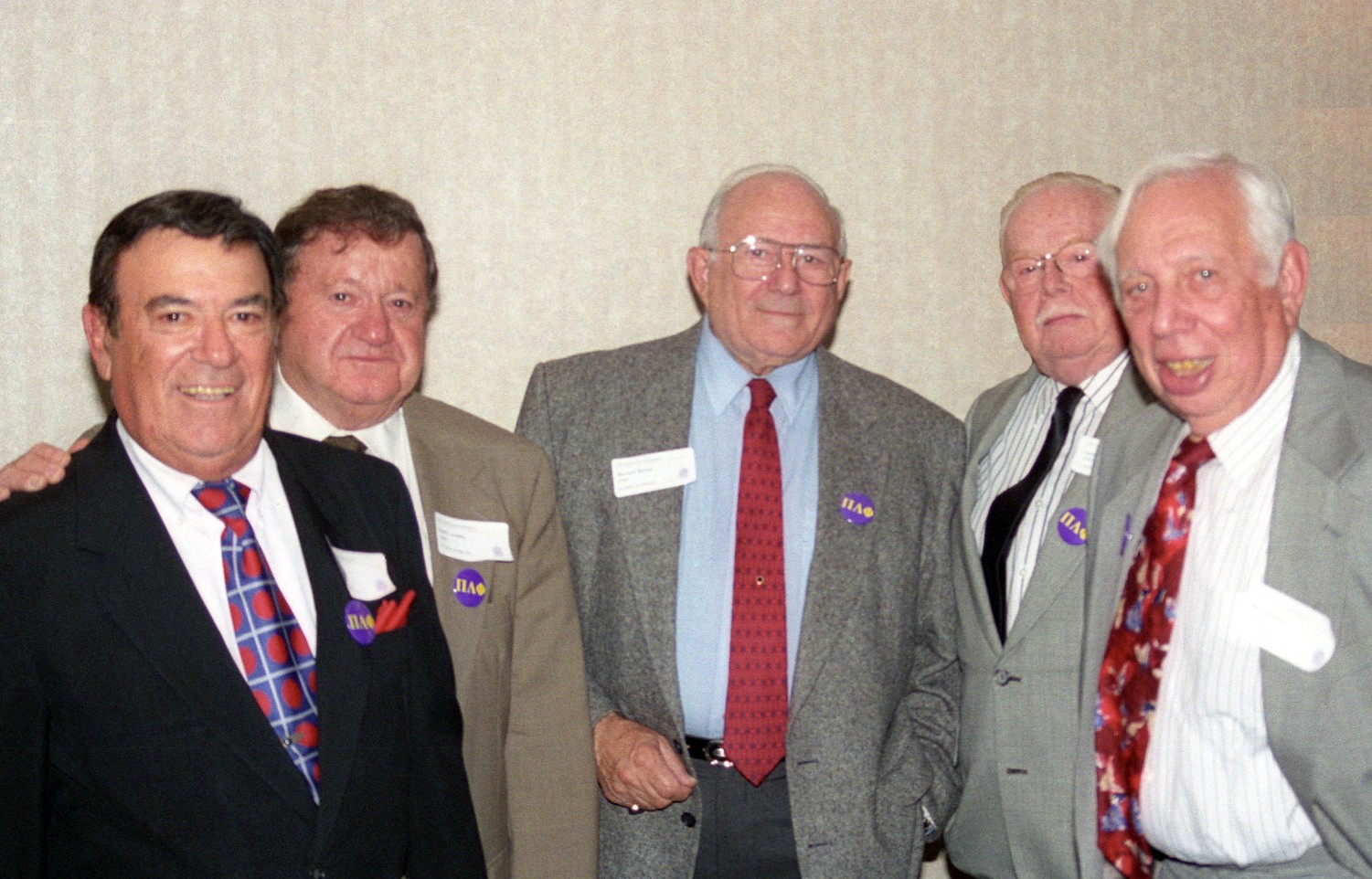 The Kovner Banquet is our chapter's most unique and revered tradition. It demonstrates how Alfred "Koko" Kovner left his indelible print on our brotherhood, it's storied history, and our other long-standing traditions.
Origins of the Kovner Banquet
In 1946, the chapter rex, Reds Blumenthal, invited Koko's parents to the fraternity for an unofficial dinner during which everyone spoke about what a great person Koko was.
Kovner's parents were so moved that they suggested an annual banquet with a special award presentation to a brother who typified Koko's attitude and feelings about the fraternity. The next year, the Kovner's donated $1,500 to the chapter to sponsor the dinner and award, which was initially a set of luggage.
The first "Kovner Memorial Banquet" was held in 1947. Every year since we have gathered to celebrate Koko's memory and recognize the impact that Alfred Kovner has had on our fraternity.
The Kovner Banquet Today
After more than 70 years, the banquet continues to be an opportunity not only to celebrate Kovner's legacy, but also reconnect with classmates, and get to know the undergrads a little better.
There are always a lot of laughs and shared stories, typically peppered with some inspirational words from alumni. Sure, there is an occasional lame speech, but more times than not you'll have an experience that leaves you more energized and enthusiastic about Pi Lam.
Over the years, Kovner banquets have featured anniversaries, chapter revivals, IHQ recognition, elections, Kovner remembrances, and class reunions.
Each year, brothers inevitably come away with something they will remember: a funny story, a reunion with classmates, a story about Kovner, a heartfelt speech about brotherhood, or the schadenfreude of a brother who really embarrasses himself.

Undergraduate Awards
The banquet was meant not only to memorialize Alfred Kovner, but to recognize the brothers who embody his, and other exceptional characteristics.
Alfred L. Kovner Memorial Award
Given to an undergraduate who most exemplifies the ideals of Alfred "Koko" Kovner. This is traditionally a "most valuable brother" award.
Jerome R. Balka Award
Awarded to an undergraduate or recent graduate who displays exemplary conduct in all phases of the Pi Lam Code of Responsibilities: Scholarship, Character, Leadership, Obedience, and Finance.
Shawn J. Battle Spirit Award
Given to a brother who lives and breathes Pi Lam. He volunteers for any task, attends any function, and always represents Pi Lam with pride. If he's cut, he bleeds purple and gold.
Athletic Achievement Award
Awarded to the brother who has displayed exemplary sportsmanship and competitive spirit. The recipient is an exceptional athlete and on-the-field leader with a never-say-lose attitude.