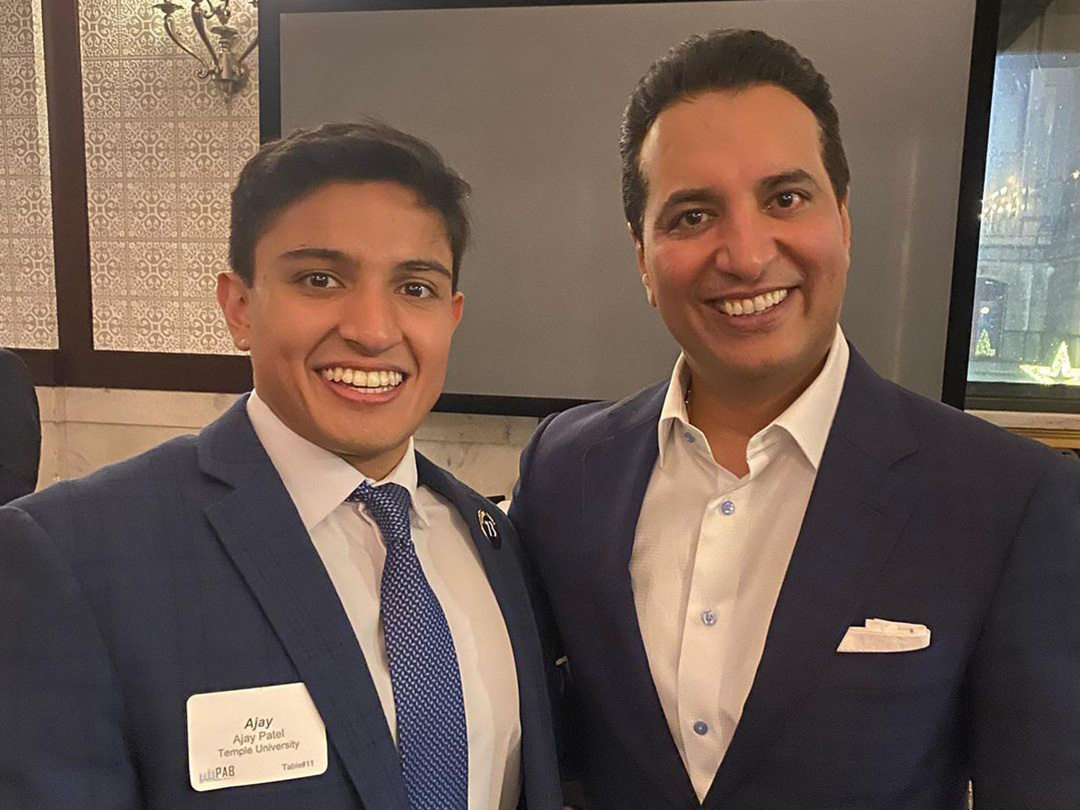 Some Pi Lams are doing great things, while others…
Jim Kelsh '75 – Philly Poppin'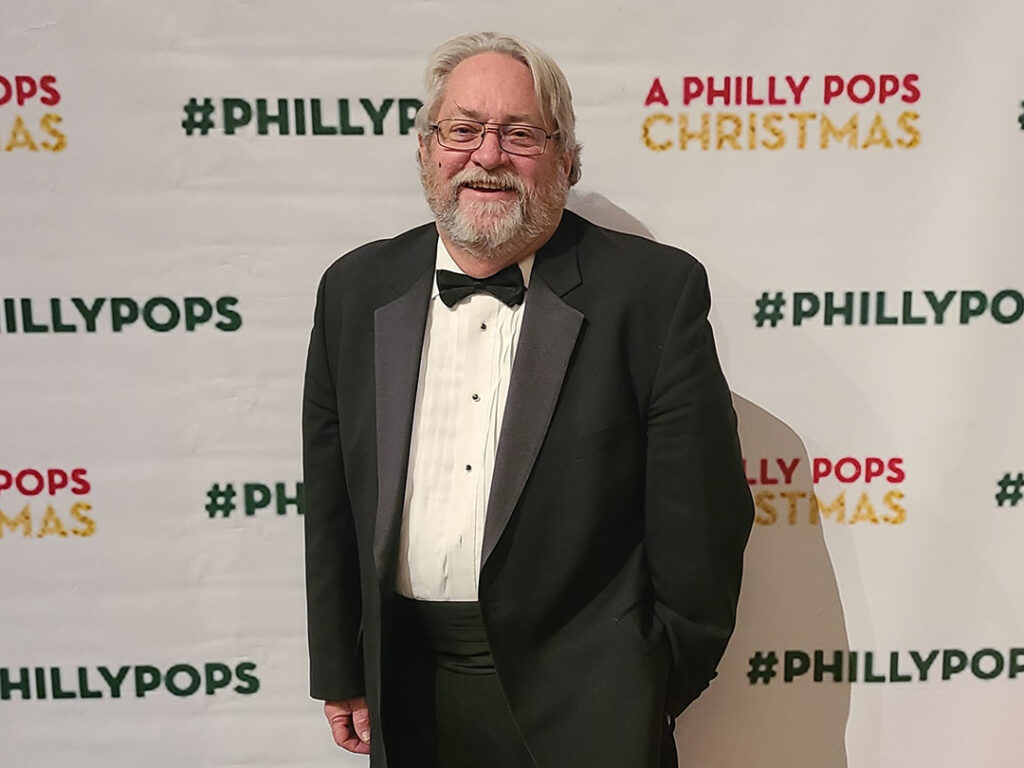 If you've ever seen Jim emcee the Kovner Banquet, you know that he shines in the spotlight. Around the holidays, Jim's stage presence has been felt for 15 years as an ensemble member of a classic chorus, the Philly Pops.
Jay Gordon '97 – Star stalker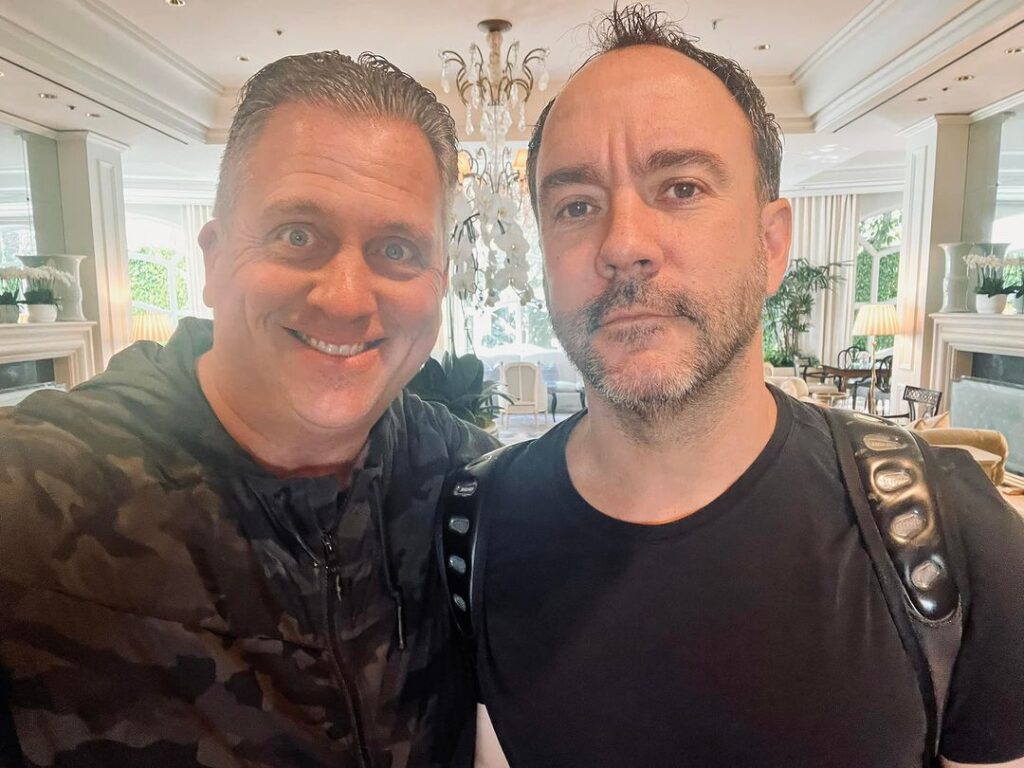 Someone alert the authorities. Dave Matthews may be in danger. Those are clearly stalker eyes. "Jay, is that a gun in your pocket, or are you just happy to see me?"
Steven Gordon '66 – Shared a story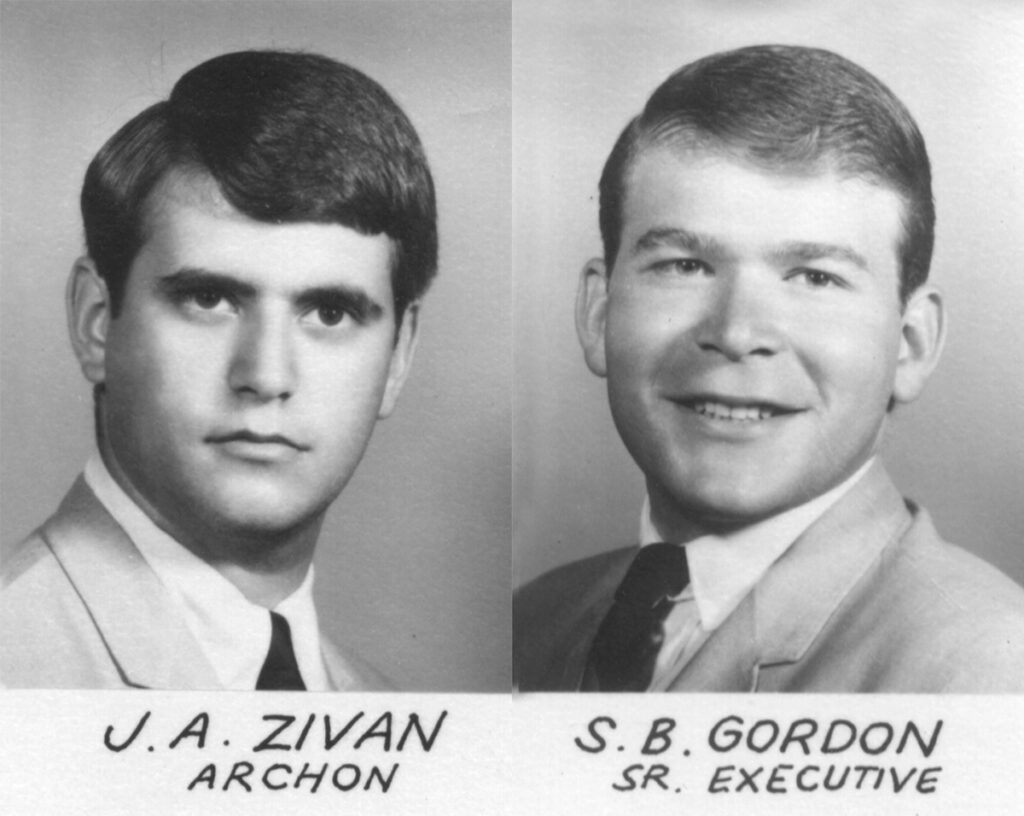 "I had dinner with my classmate Jerry Zivan '66 who told me why he was chosen to become a student leader on campus. Basically, everyone else in our pledge class was on academic probation!"
Ajay Patel '24 – Lights, Camera, Action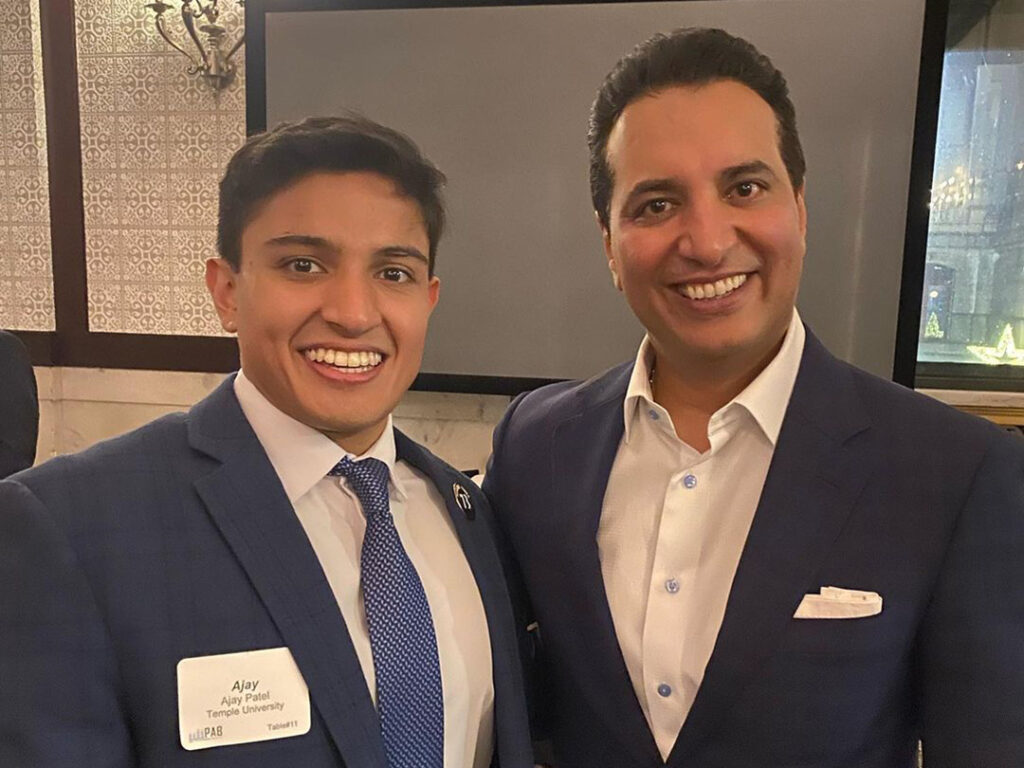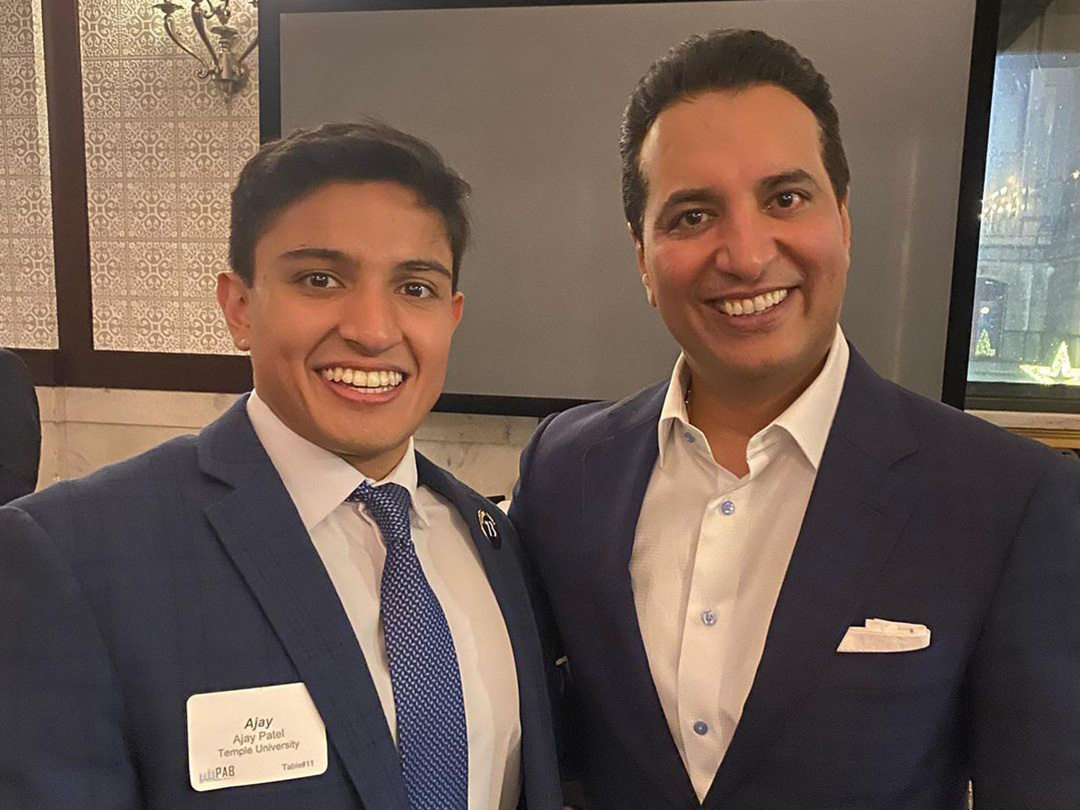 Hoping to follow in the footsteps of ESPN sports anchor and Temple grad, Kevin Neghandi, Ajay Patel is making "all the right moves." He recently completed an internship with PHL17 and hosted Owlsports Update. He also produced a documentary film about Todd Bowles, called Tampa Todd.
Rand Long '96 – (Rampant?) Lions Club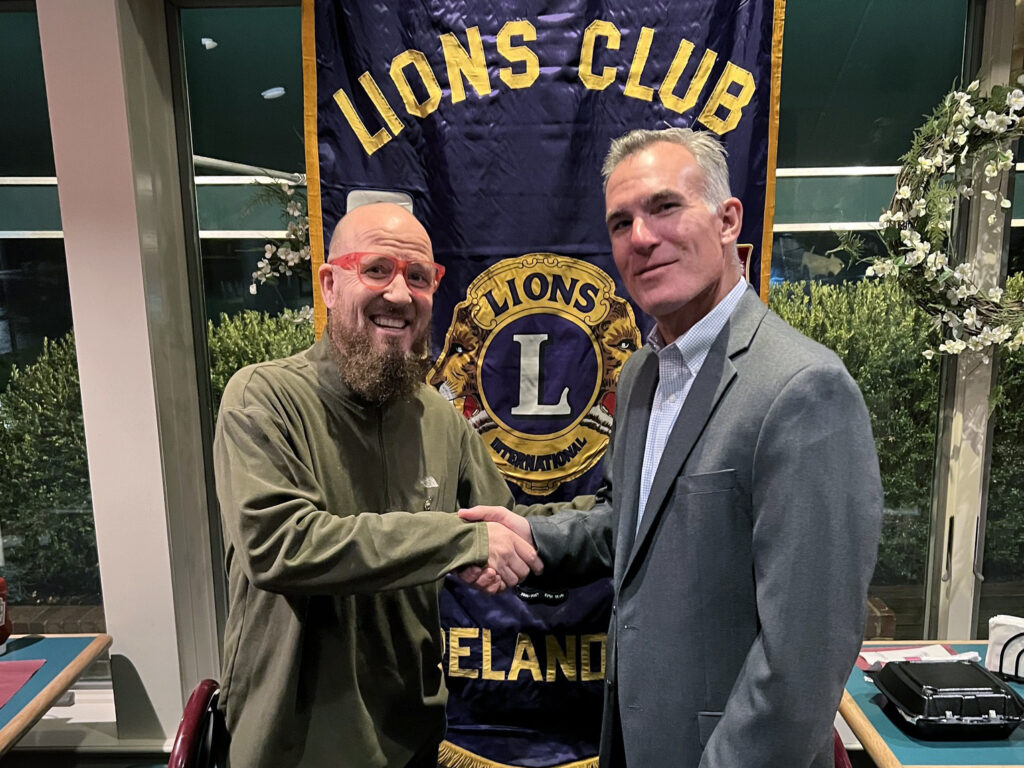 Randy likes to give back to local charities. He is president of the Oreland Lions Club, and VP of the East Oreland Fugly Frames Foundation.
Jeff Peeno '01 – Just wants to bee himself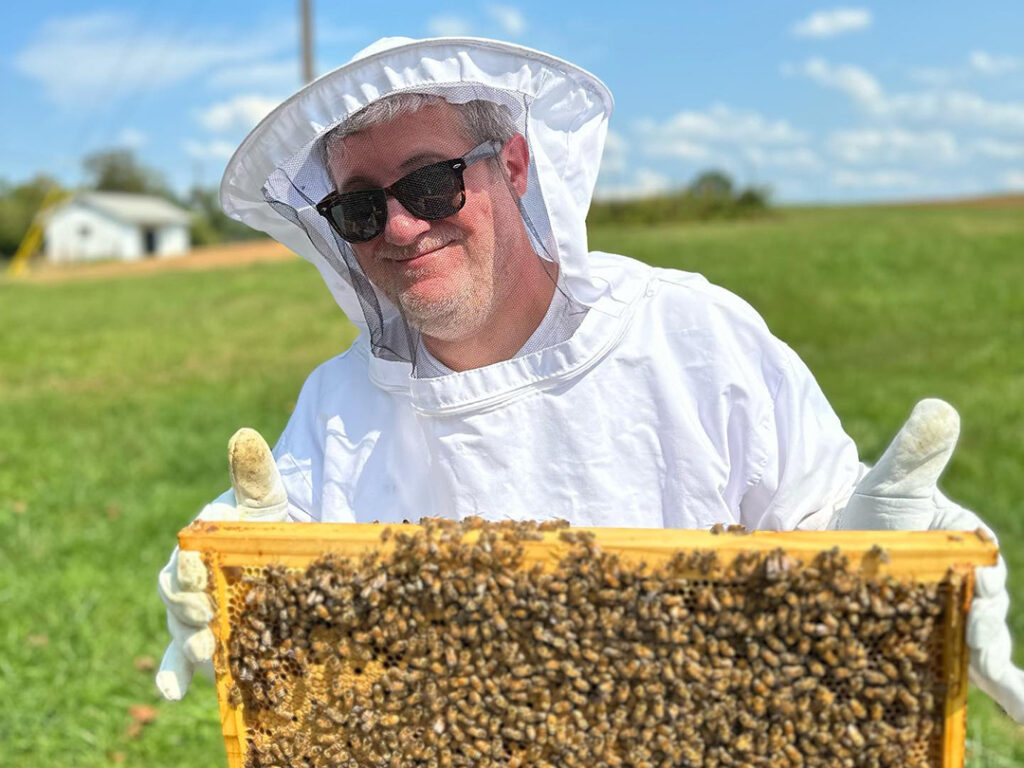 Few people know of Jeff's insatiable appetite for honey. Jeff allegedly admitted, "I just can't get enough of the sweet nectar, therefore I must become, 'Lord of the bees.'"
Rich Maston '95 – Almost an Iggle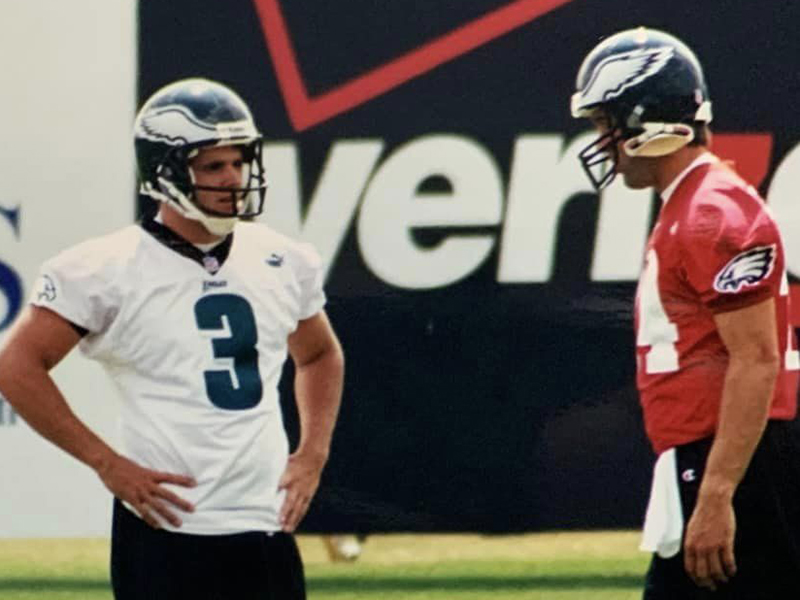 Rich kicked for the Owls when they were, um… not good. But he had a big leg that got him a shot with the Birds in 1999, when Dougie P was the QB and Andy Reid was a rookie coach. He did well in preseason, but unfortunately he couldn't unseat a trusty old veteran, Norm Johnson. Rich played for the Arena League and NFL Europe from 1995-1999.
Update your info
Let us know you're among the living: https://pilamtemple.org/contact/ 
Stork Droppings
Tony LaViola '06 – One in the oven
Andrew Bollinger '11 – Amelia Anne
Jesse Monoski '16 – Baby girl #2 is on the way
No news from your class?
Did you accomplish something noteworthy? Maybe you have a nugget of info about a classmate? Share your news, happenings, brother sightings, or brushes with greatness!