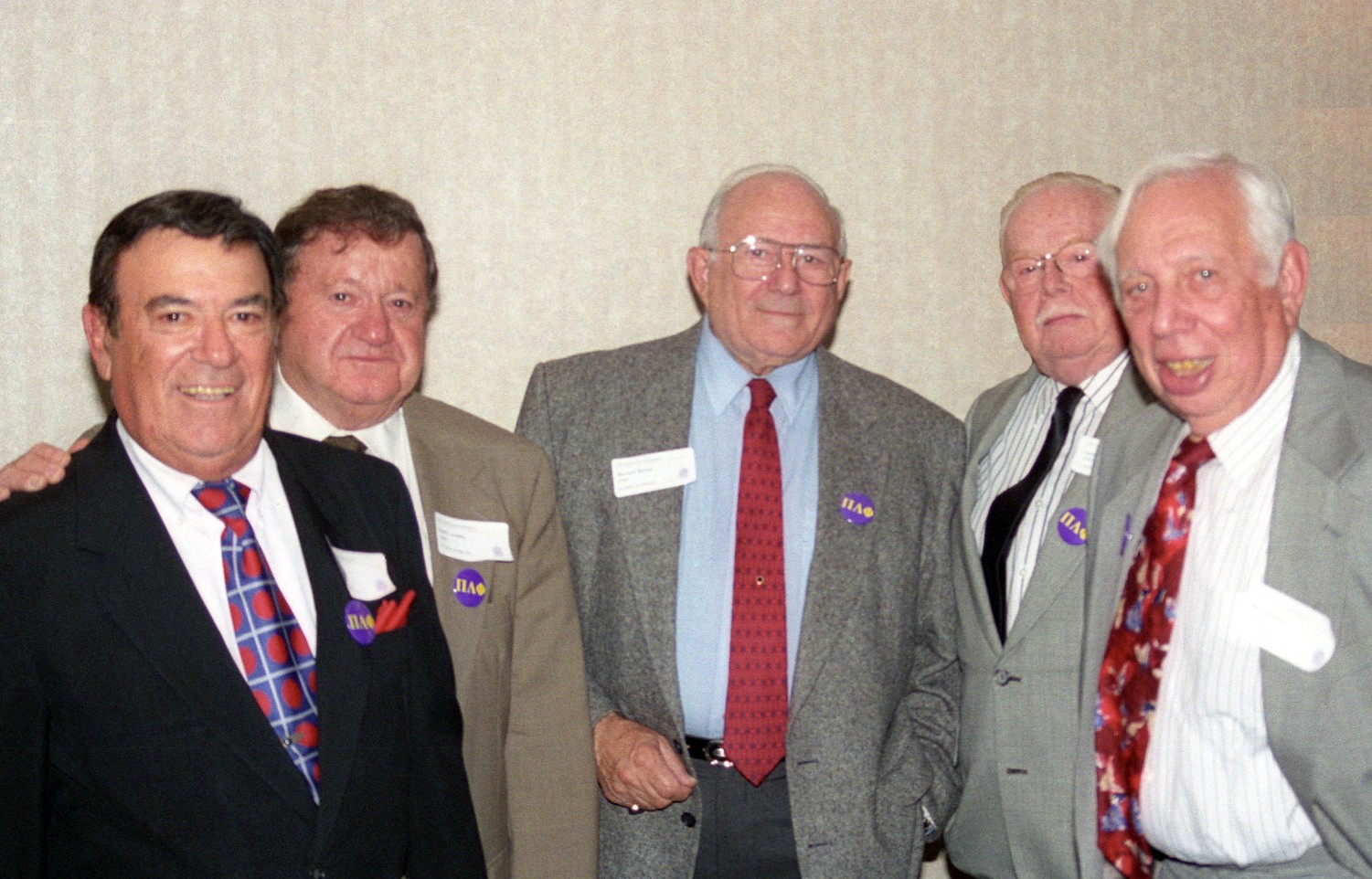 Our living history is escaping us as the greatest generation, the friends of Alfred Kovner, pass into the chapter eternal. David Levitsky '45 was one of those brothers.
Upon receiving our latest mailer, Velda Levitsky, David's widow, was moved to send us a letter and some photos to help us remember Levitsky's remarkable life.
"He lived the example he learned when he shared life with Koko (Kovner) at Pi Lam. Those few years were among the most cherished and spoken of in his lifetime. In fact, our son, Mark K. Levitsky, MD, was named in memory of Kovner."
Brother Levitsky served in WWII as a medic in Italy, Africa, and the Philippines. Upon his discharge in 1946, he returned home to marry Velda, his high school sweetheart. He raised a family and made a career in the medical supply business. He was a civic-minded soul who took time from his busy schedule to give back to his community, including causes as varied as the Boy Scouts, Cumberland County College, the Jewish Federation, and the Cohanzik Zoo.
Read the full obituary in the Philadelphia Inquirer.
Brother Levitsky was a glowing example of what we strive to be as brothers of Pi Lambda Phi. Velda sent a generous donation in honor of the memory of Brother Levitsky, "to impact young men like my David to live healthy, happy, productive, meaningful and civic minded lives."