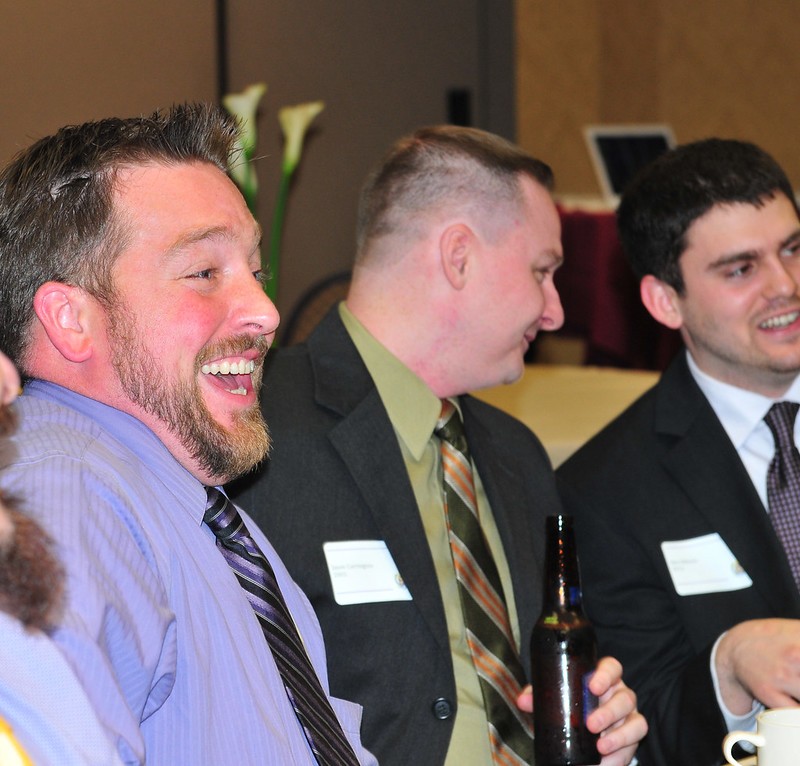 More than 80 brothers and alumni gathered on March 31st for the 65th annual Kovner Memorial Banquet. The Kovner Banquet turned 65 this year, and as a result will soon be enjoying retirement in Florida… inevitably wearing black socks with sandals.
A few things we learned this year:
For elder brothers, Saturday nights are for wives — a lesson we should have learned from Goodfellas.
It was purported during Good and Welfare that PA Alpha Delta was the model for Animal House. However, our crack research staff could only find this reference as evidence.
The brothers from the 1970s were well represented. Apparently, there was some confusion involving a Grateful Dead reunion tour.
The rex and 2012 Kovner recipient was not present. It turns out that 4 out of 5 Asian rexes surveyed prefer Wrestlemania over the Kovner Banquet.
Irv Koffler '62 celebrated his 50th anniversary, and Eric Liebowitz '87 and Dave Vender '87 their 25th anniversary. Most others in attendance celebrated their alcohol addiction.
If you missed it this year, plan to attend in 2013! Every year missed is a missed opportunity to renew the bonds of brotherhood, catch up with your lifelong friends, and regale the brotherhood with embellished tales of Pi Lam greatness.