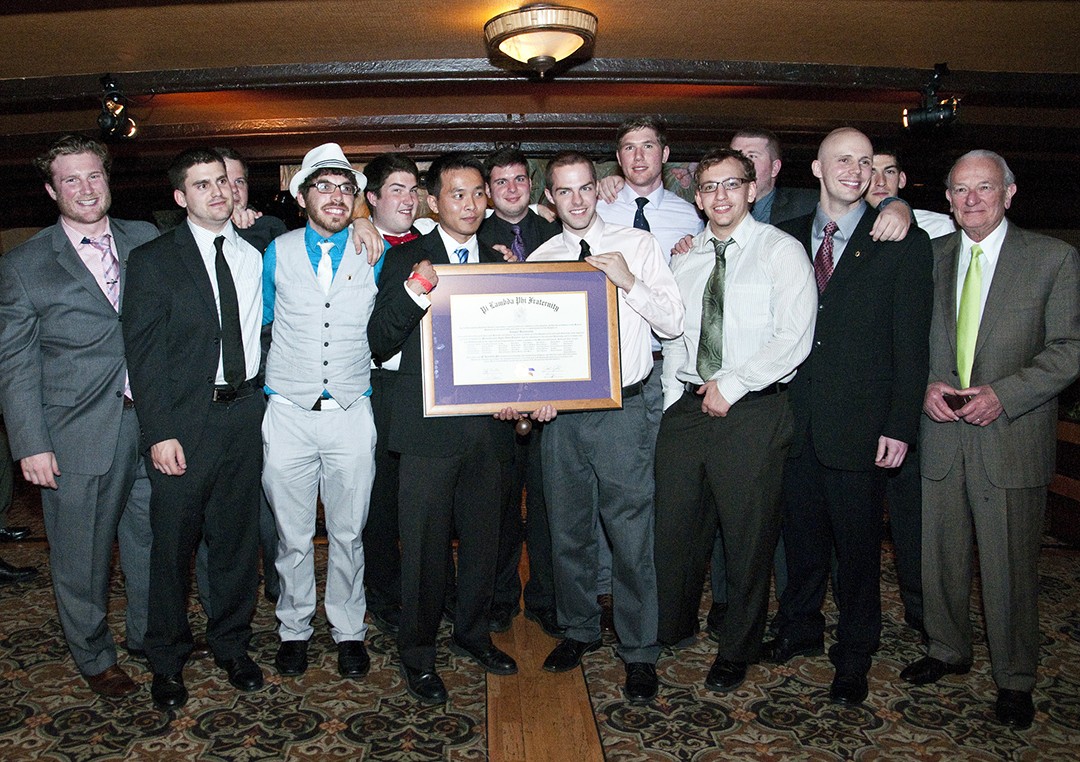 PA Alpha Delta is officially re-chartered! On April 20, undergraduates, distinguished alumni, and IHQ dignitaries celebrated the official recognition of the PA Alpha Delta chapter at a grandiose chartering banquet hosted on the floating buffet, Moshulu.
Brothers and their dates were served a banquet dinner, non-complimentary drinks, and seemingly endless flow of speeches. In the ensuing ceremonies, IHQ leaders spoke at length (I'm not kidding about this) on our mission, elimination of prejudice, the creed and other high-minded values that historically we found entirely uncalled for. During the oratory marathon, several brothers reportedly attempted to abandon ship, and at least one alumnus had to be resuscitated after falling into a coma.
In appreciation for their achievements, the undergraduates were presented with their charter, a school flag, ceremonial gavel, and permission to leave the banquet.
Chapter Advisor and VP of the alumni association, Ryan Overturf said of the chartering that he was "exceptionally proud of the Brothers of PA Alpha Delta for the alacrity with which they were able to do it." He later admitted that the undergrads were offended by his comment, until he explained the meaning of the word "alacrity."