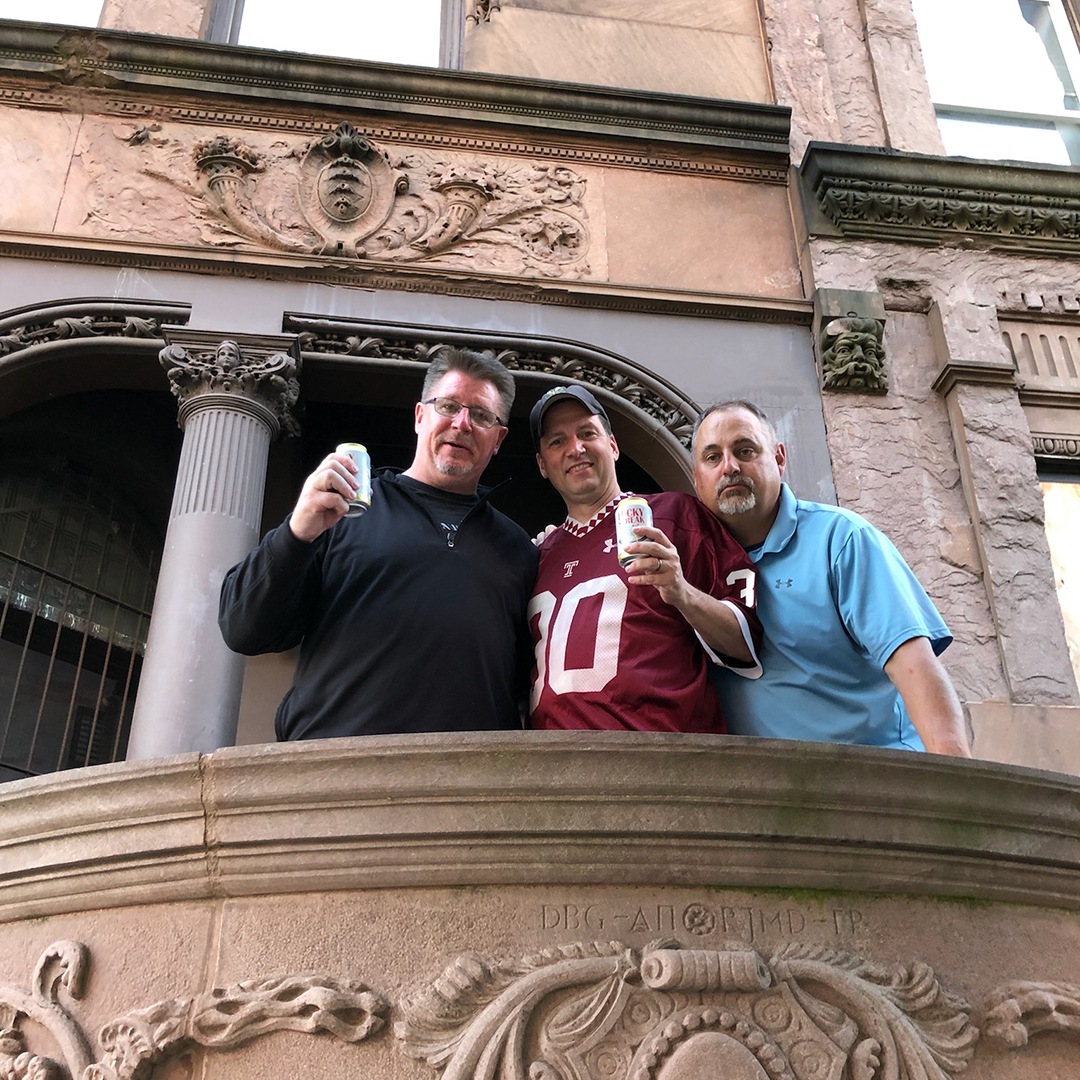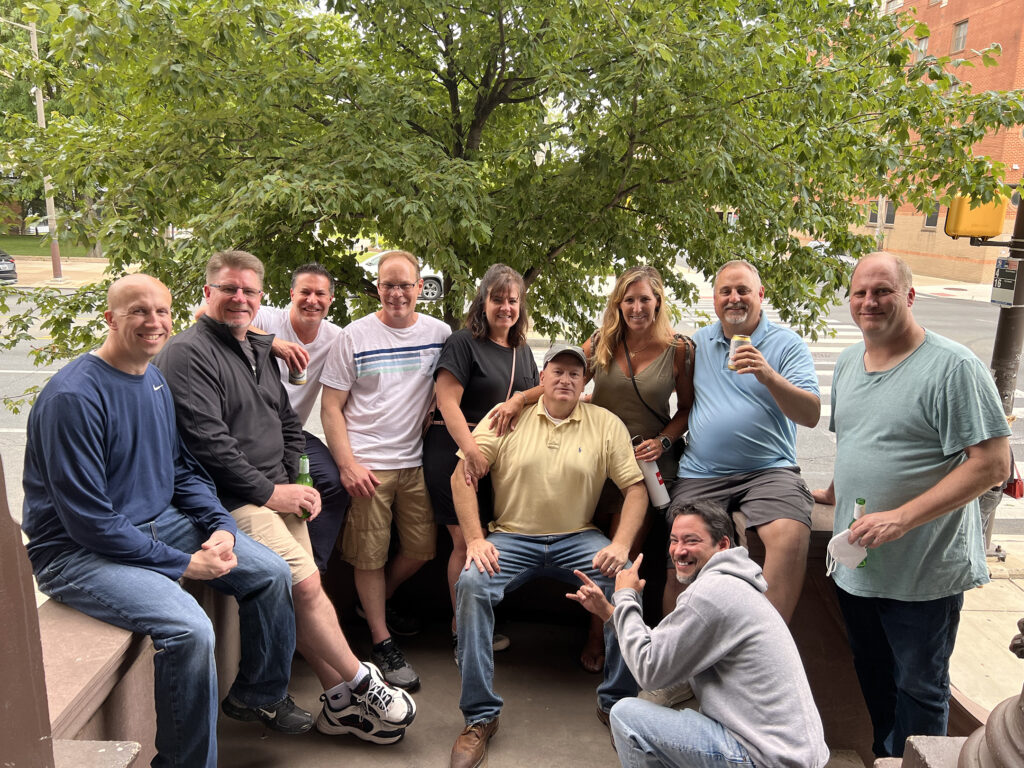 Thanks to all the brothers who returned to 2000 North Broad for the farewell Open House and tipped some Mad Dog in memory of our Pi Lam homies. And thank you to the undergrads for listening to their boring (and highly embellished) stories of how great Pi Lam was when "we were here." Our unofficial alumni ambassador, Paul Lucas '93 said, "The undergrads were awesome, very accommodating."
Pictures courtesy of Jarrod Johnson '97, Jerry DeQuevedo '94, Chris Cataldi'96, Dan Walus'18, and Paul Lucas '93. View the photo album on Flickr.
Here are some memories shared by brothers…
The brothers who lived (and played) at Broad and Norris and shared experiences at "the house that leads" were the characters that made up our history. Here's what a few had to say:
"I called it home for four very formative years of my life. We bought it in 1969 and finally, Temple University will acquire it later this year. I know every square inch of the John Stafford mansion, a very special place that is registered with the Philadelphia Historic Commission. I worked for this house, I sweated for it, I cursed it and I loved it, as well as the men in it. I have something that will always be with me, 33 years (and counting) of a brotherhood that I am proud and honored to be a part of. Thank you Pi Lambda Phi fraternity and to the members of the PA Alpha Delta Chapter. Brothers Mine Forever!"

~ Paul Lucas '93
"Lived three phenomenal crazy rockstar ridiculous silly sexy FUN years! Thank you Pi Lam!"

~ Scott Wright '93
"With each step my shoes creaked as they lifted from the hardwood. I was astonished how many original details remained. The distinct smell of hops, wood, and I swear, a feint smell of whalesh*t, made this a next level experience. Just as good as the memories of the house were, so was my impression of the current group of brothers living there. Solid dudes that reminded me of the relationships and bonds we all developed years ago in these same rooms and hallways."
"The time in the house is ours. It is how each of us remembers the adventure."

~ Jonathan Gerstl '85
"This is where I really grew up. Life on my own with 23 guys living in this gorgeous old mansion. So much history, so many amazing friendships formed for life! I am who I am, for good and bad, much because of this house. It's where I learned leadership, patience (lived in the party room and my door got kicked in every time I installed a new lock because apparently that was 'everyone's room'), negotiation skills (hey Chris, cops are at the front door because someone shot an off duty cop with a BB gun from the roof) and so much more! Will miss the house but will never forget those years, the friendships, and the 'good & welfare'."

~ Chris Cataldi '95
"A lifetime of memories in that house that will last forever in my mind. 15 kegs plus one more for our room every Thursday night! Taps were in the on position until all 15 kegs were gone. Crazy times!"

~ Kevin Leckner '94
Great times in that house!

~ Nick Tsokanos '91
The house was a magnificent piece of craftsmanship and history that Pi Lam derelicts like us had no business living in. But somehow it made sense. What I took away from it is a hell of a lot of laughs, life lessons, and friendships with a bunch of lunkheads who are my brothers for life.

~ Shawn Mahoney '92
Will a "Gentleman's Lust for Blood" game break out is the question?

~ Rich Dominici '04
"Ah, the memories. Some I can even share with family! Well, two or three, anyway…"

~ Pat McGurk '88
"That first step is a doosey… ahhhhhhhhhhhh!"

~ Dave "The Flying Squirrel" Moscrip '90
In 1988, Philly Mag published an article about SEPTA bus drivers on the Broad Street route. This sums it up nicely.