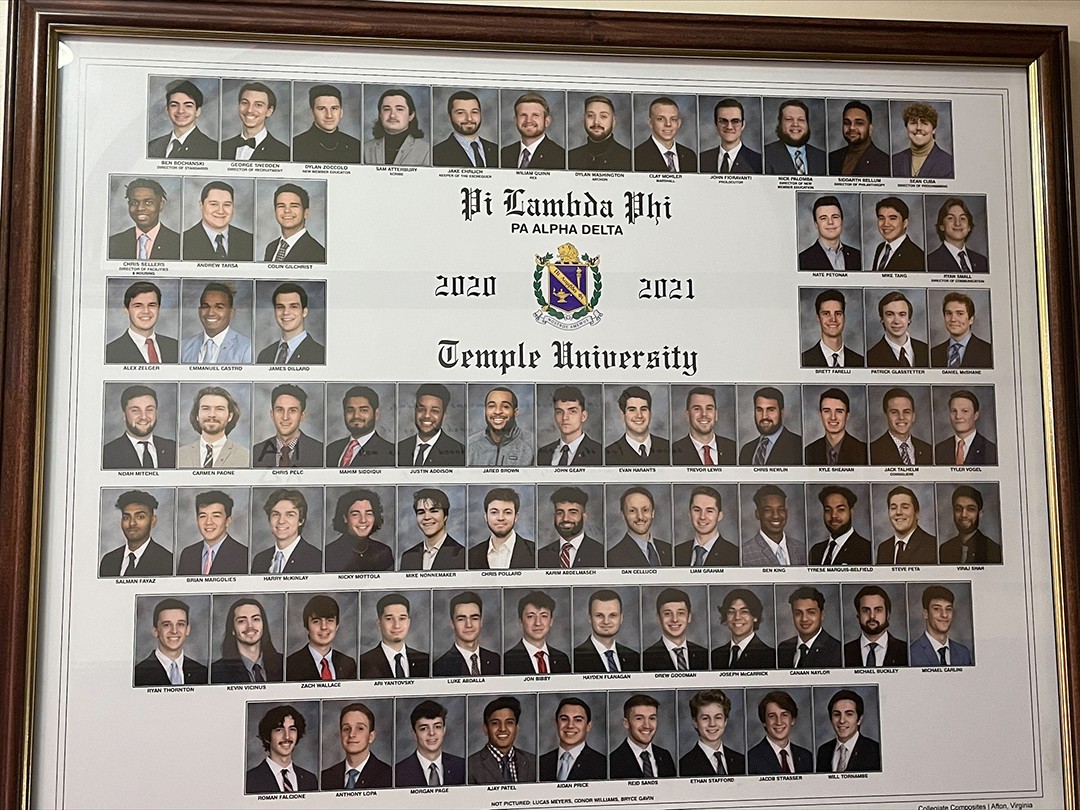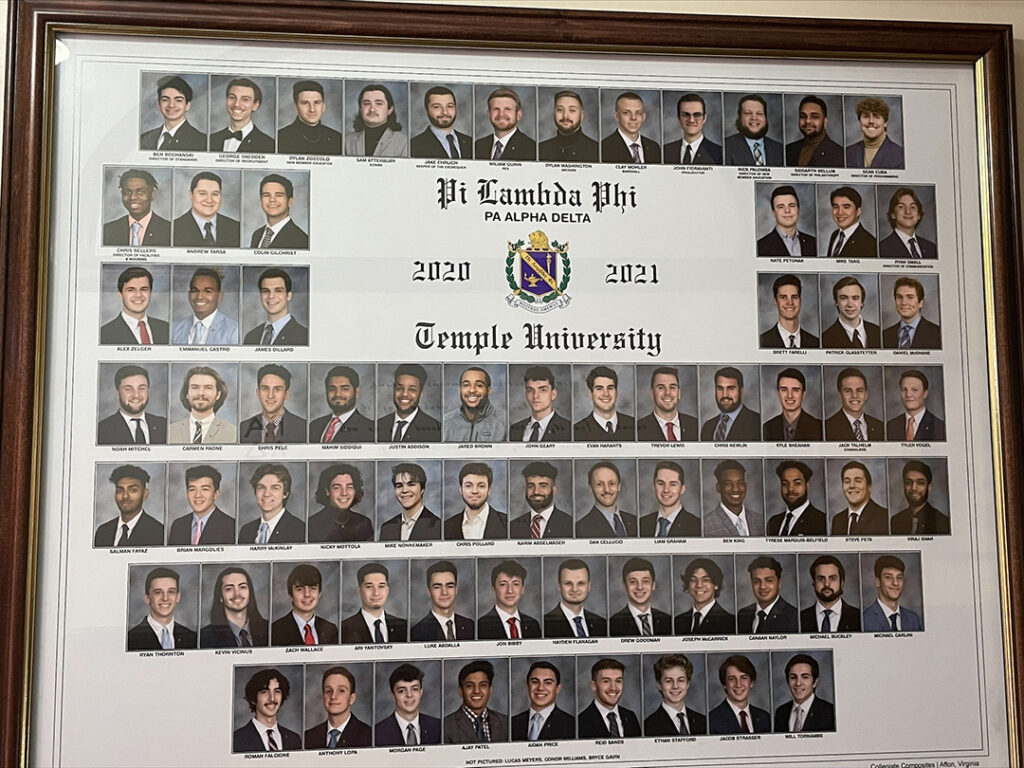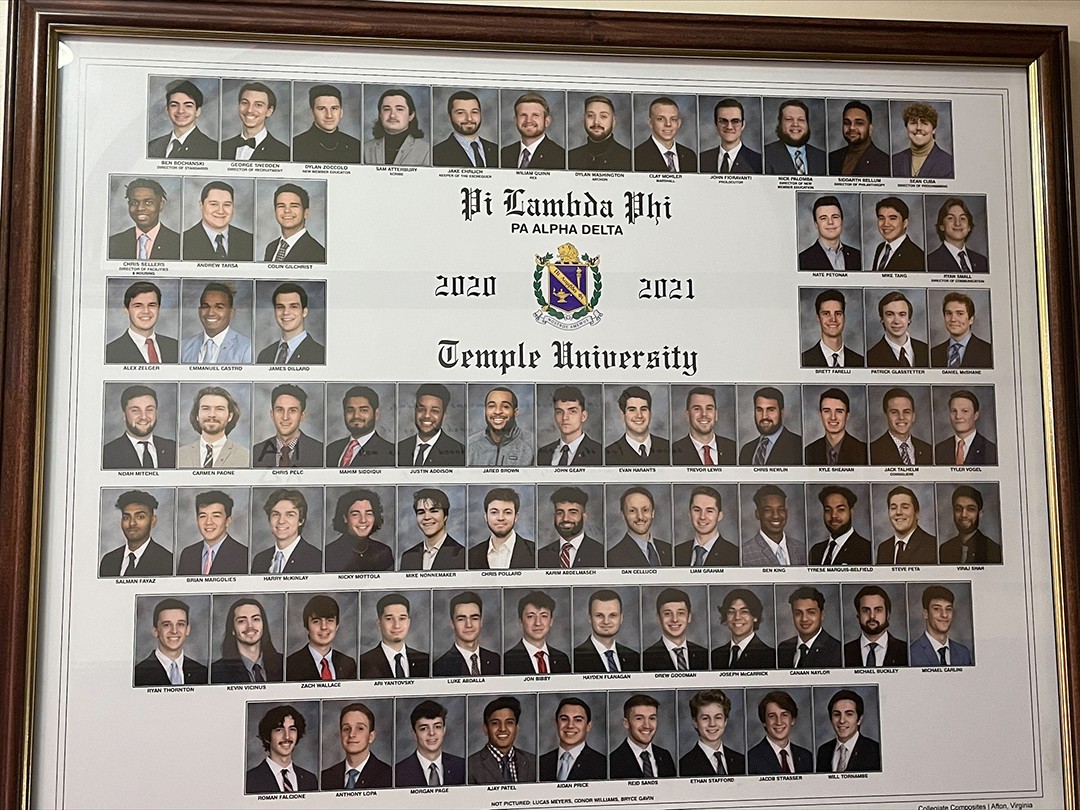 When we shared the news that our chapter was struggling to balance the budget in the midst of the pandemic, Kevin Mickelberg '96 challenged his brothers to preserve a piece of our history — namely a composite photo.
In 2020, Covid-19 left the undergrads with financial challenges. Most students sat out the year at home. Our brothers stuck it out at the house, but still had trouble filling it to capacity. So they made some difficult fiduciary cuts, including the $1,300 expense of a full sized composite to hang in the house.
When the alumni association reached out for contributions, Mickelberg generously offered to match all donations from fellow alumni.
His classmates suspect this is because he thought himself so damn photogenic that he feared the psychological effects it could have on future generations of gel-haired, backward hat-wearing brothers.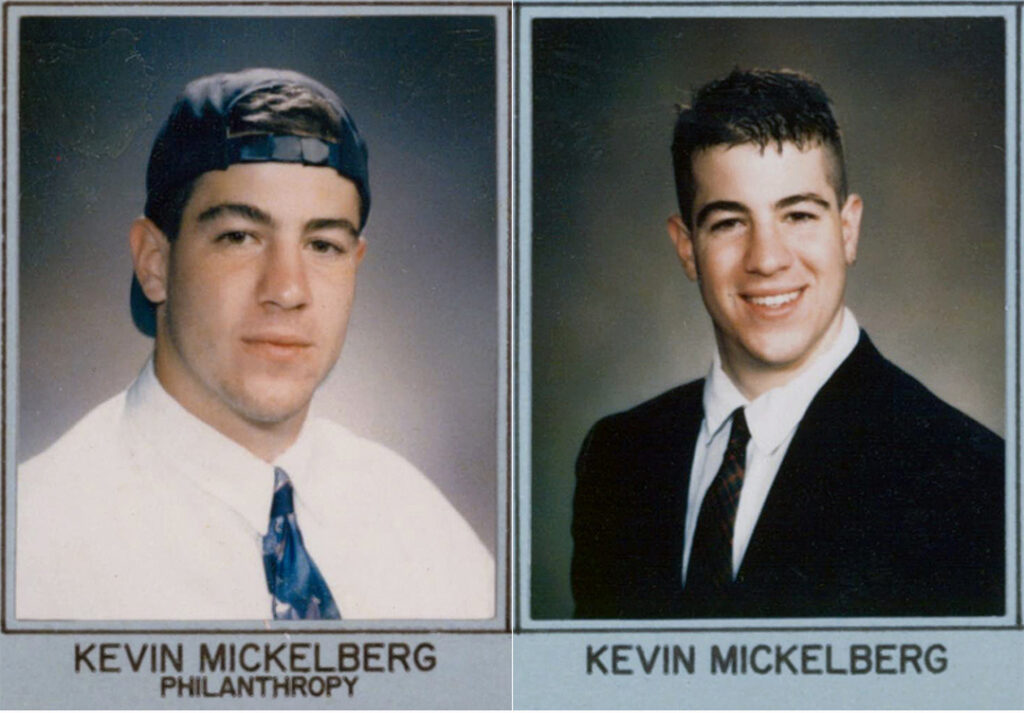 Many of you also jumped to it almost as if we yelled, "MOVE!" Many thanks to the brothers who met the fundraising challenge: Eric Hildebrandt '94, Jay Carrington '03, Chris Cataldi '96, Jay Gordon '97 and Chris Agurkis '16!
We have high hopes of holding a presentation ceremony at the Kovner Banquet, if we're ever allowed to congregate again.
Why everyone loves composites
Who didn't love a wake-up call (the Archon pounding on your door) to haul your ass downstairs and "smile for the birdie" while you were crippled by a brain-piercing hangover?
No suit? No tie? No problem! We got resourceful. If you look closely, you'll see that there are usually only five or six jacket and tie combinations shared between brothers.
The composite will always be something that attaches us to the history of our house. Thank you all for your support in keeping our chapter's storied history alive and well!
View all of our digital composites.
Please support your chapter
The goal of the PA Alpha Delta Alumni Association is to support the chapter, keep you informed, and remind you of great memories. Please help us out by making a donation.