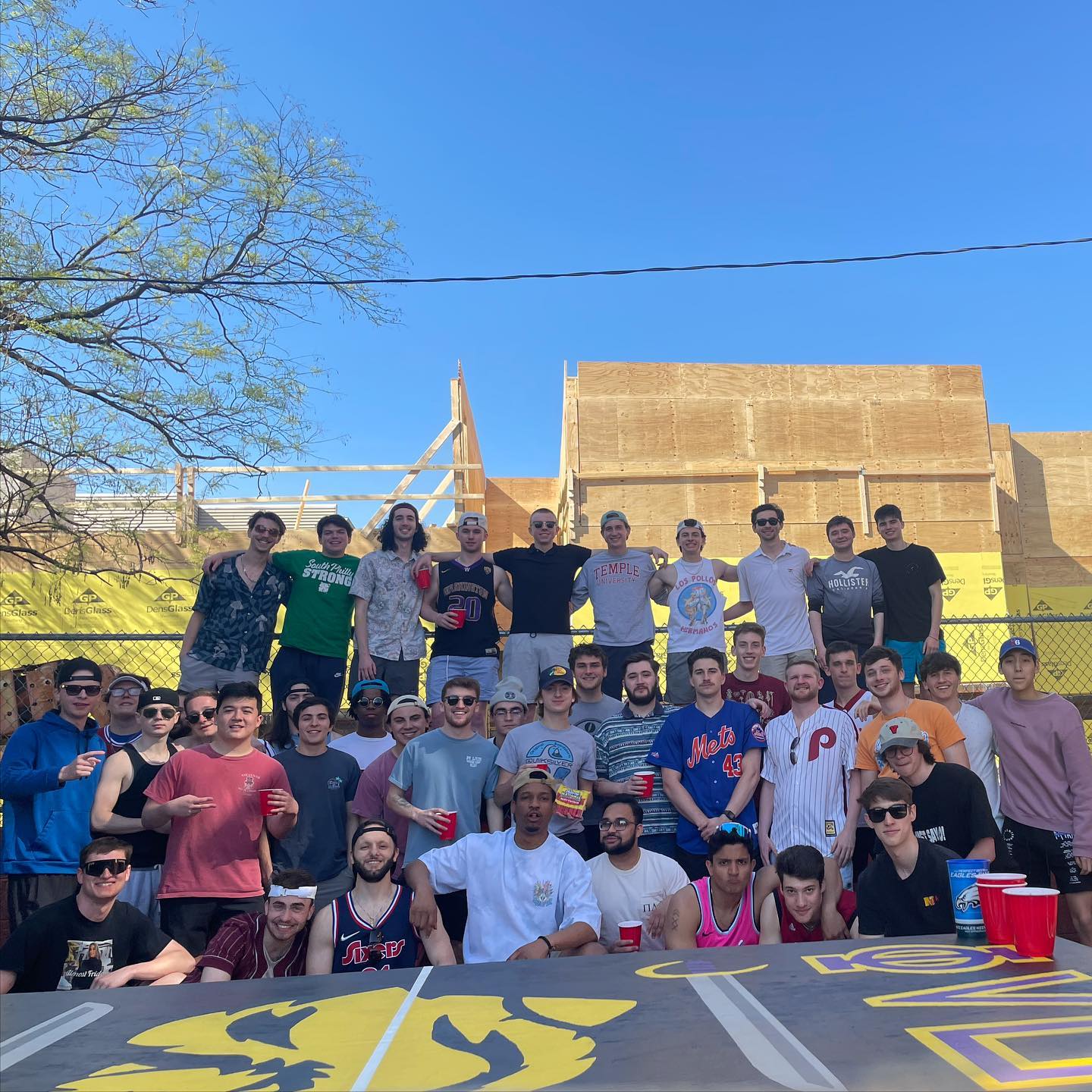 Welcome to the spring '22 class of new brothers and "later on" to a departing graduating class seniors.
There is much to be proud of here. 15 years ago, the chapter was shuttered and our future was in question. Today the brotherhood thrives and perseveres. They are 60+ brothers strong, rushing hard, and even graduating. Well done, fellas.
2022 spring grads celebrate with chapter
New grads were given a fitting send-off celebration by brothers in the annual Woodbine Event. Happily for them, five seniors will be enjoying the education gravy train for one more year. You can can never learn too much or take too long to truly let knowledge flow over you. Congrats new alumni!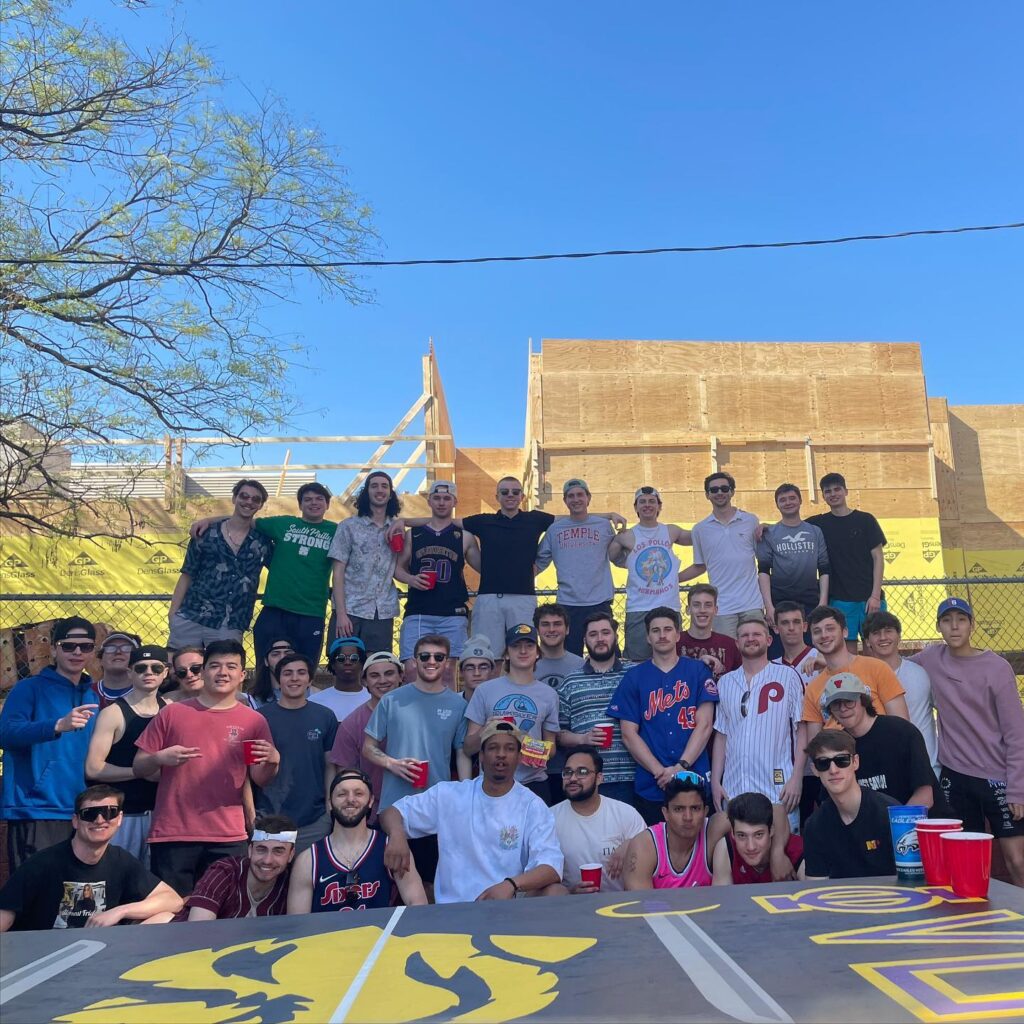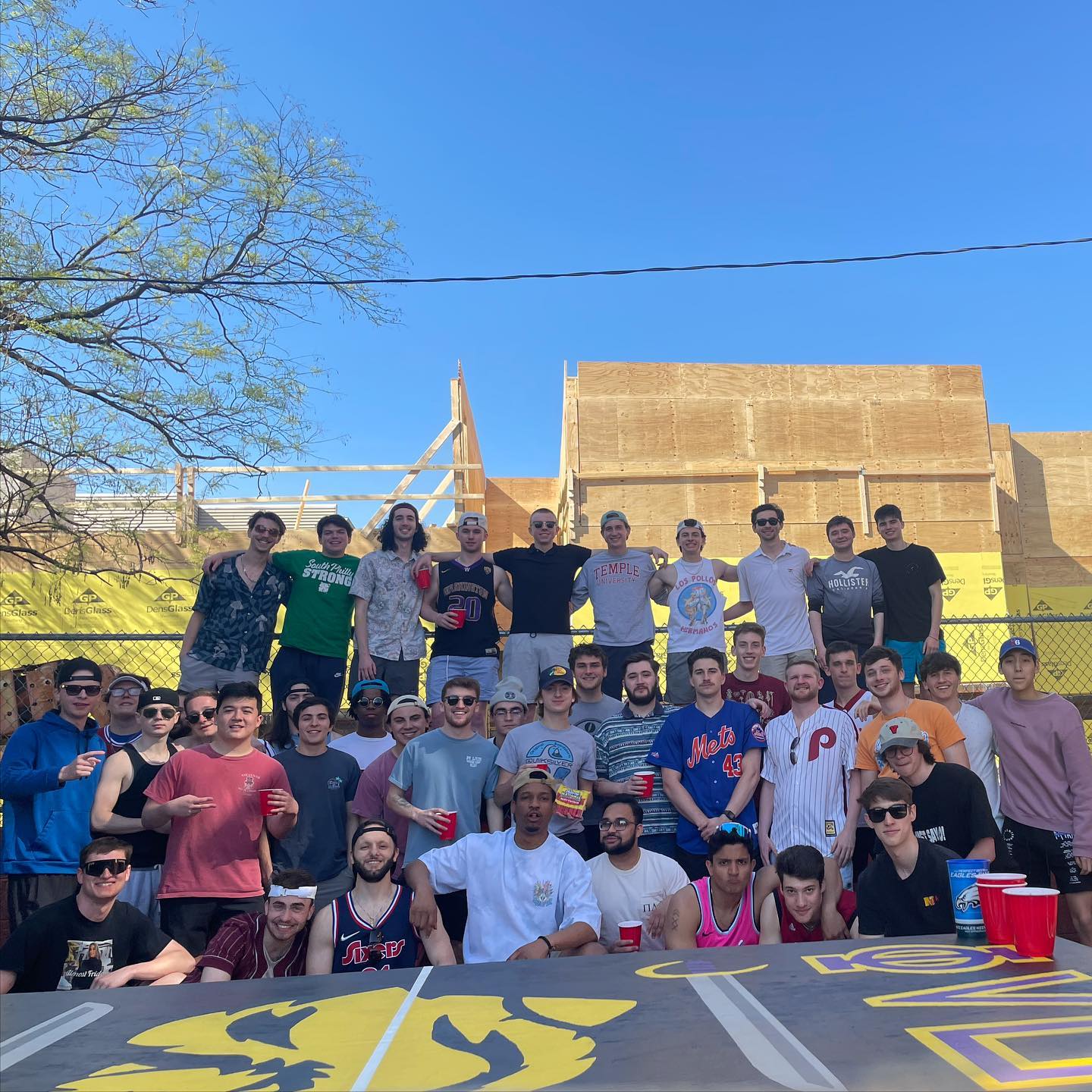 Spring 2022 Grads
Chris Sellers
Brian Margolis
Siddharth Bellum
Harry McKinlay
Mike Nonnemaker
Dan Cellucci
Spring Beta Beta class on the Art Museum steps
Congrats to our newest brothers, the spring 2022 Beta Beta class. Initially, there was only one Beta, but sadly they have confidence issues and stutter a bit.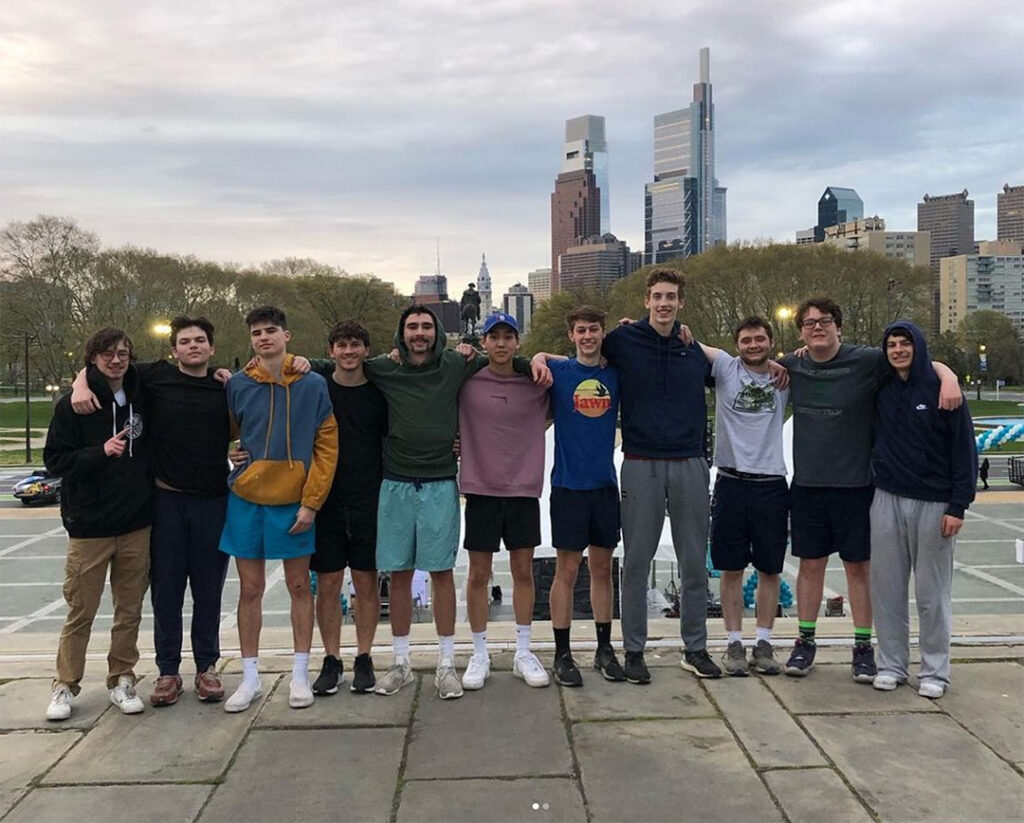 Interested in coaching the chapter?
If you're interested in lending a hand with the chapter, we are forming a new committee of Chapter Coaches to work directly with the brothers and chapter advisor, headed up by Ryan Overturf '07.
Contact us if you're interested in helping.