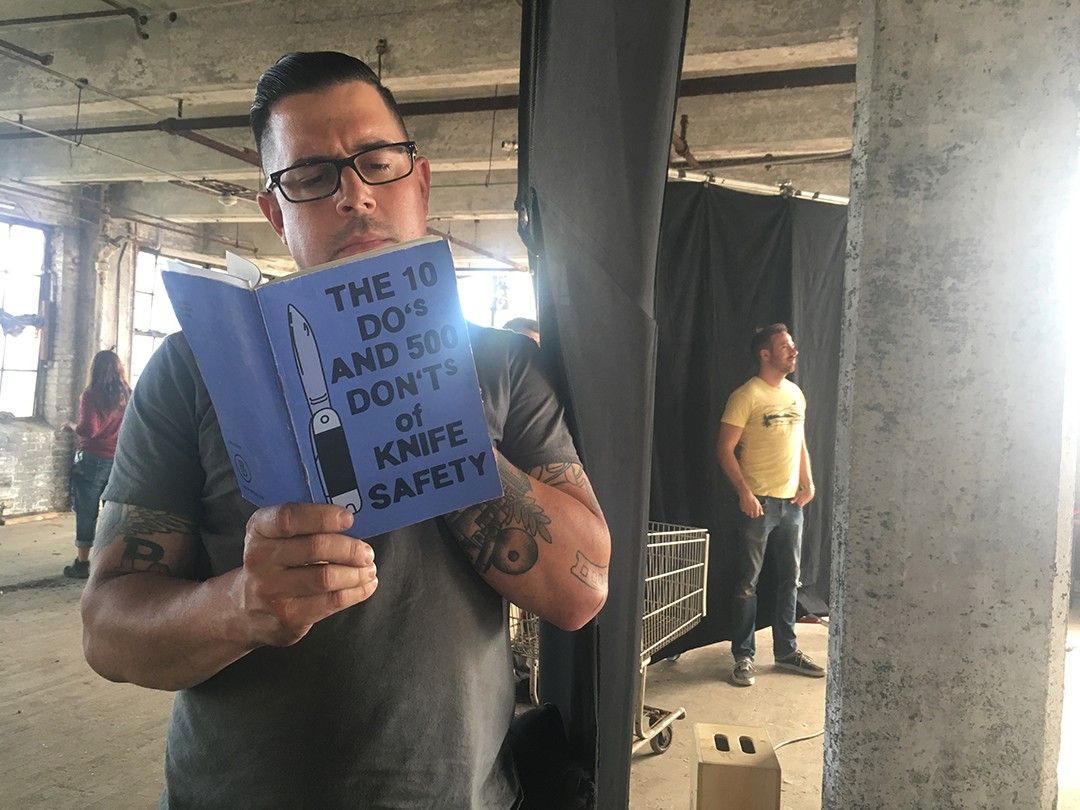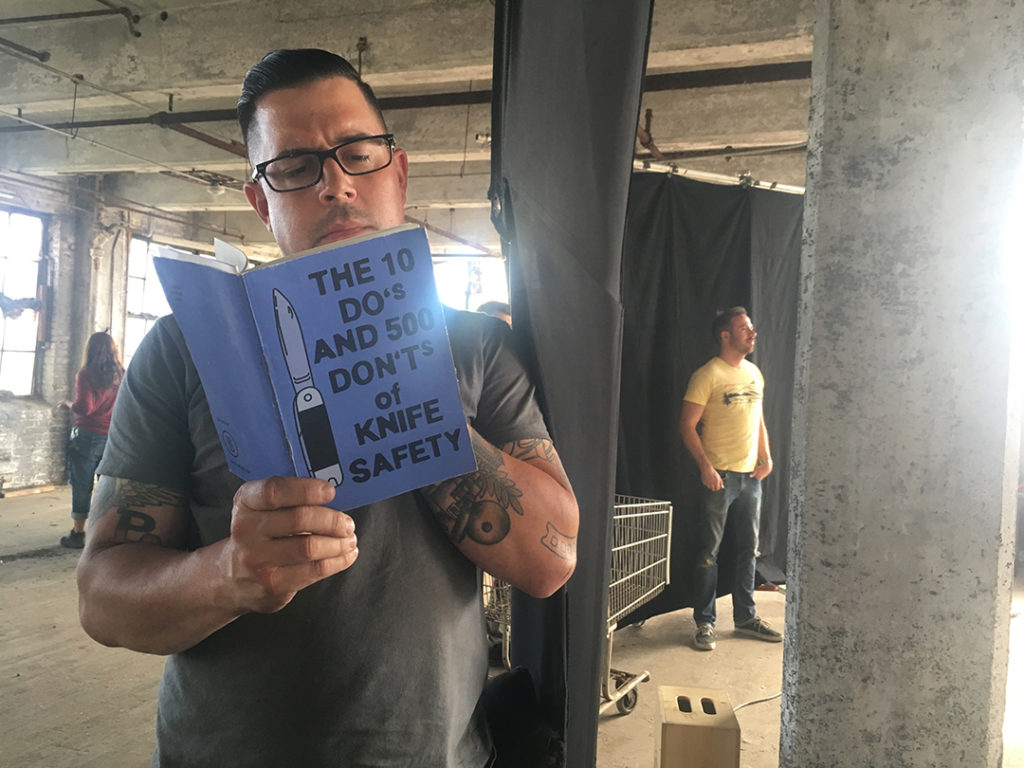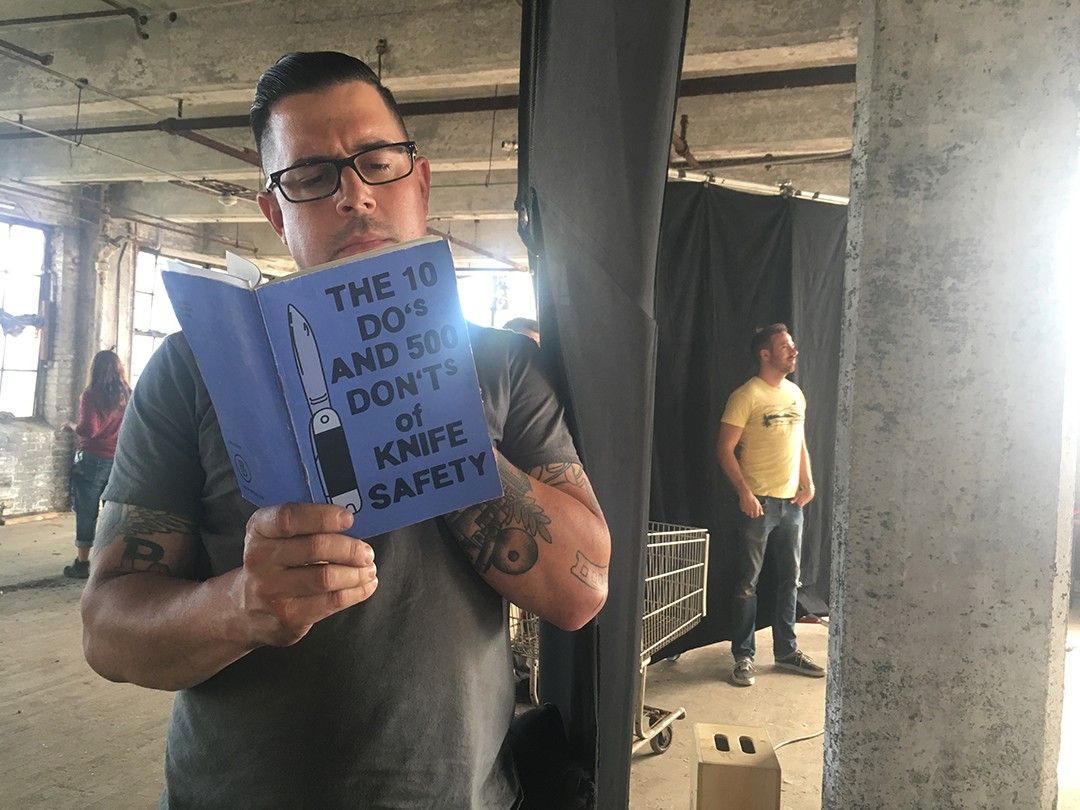 When HBO brought their latest detective series, "Mare of Easttown" starring Kate Winslet to Delco in 2020, Stephen Breslin '04, said, "yo, I can help." A Philly native and veteran of film and TV productions, Breslin is building a great reputation in the industry.
Working on a major HBO production
Known for doing his best work behind the camera, Breslin was brought on as a freelance Electrician (a union title for a lighting technician) on the project, which put him on the set during the filming of the series.
Due to various non-disclosure agreements, he couldn't share any juicy tidbits from the set, but he did say that Kate Winslet was great to the crew and a pleasure to work with. Despite getting along very well with Ms. Winslet, she did not ask Breslin to "draw her like one of his French girls."
Kudos to Kate for keeping her cool despite the fact that mimicking the "very specific" Delco accent made her want to "throw things." P. S. She nailed it, as shown on SNL.
Breslin said that when working on set, he's careful to do his job without being a distraction. While the mood on set is usually light, depending on the emotion of the scene, it can also get tense. But ultimately he said, "I love being on set. I like watching the whole process and seeing it all come together."
Pi Lam gave him his first gig
A Film and Media Arts major, Stephen credits his first big break to a brother. Joe Pizza '05, who was clearly destined for the food industry, was offered an Internship at Lafayette Hill Studios, which he passed on to Breslin. The internship turned into a job, and in between shooting weddings and Bar Mitzvahs on the weekends, he got the opportunity to do commercial video production. He later branched out on his own.
Breslin's most memorable jawns are Philly-based
While some jobs have taken him across the country and around the world, his favorites are those with Philly ties.
He worked on a Travel Channel series called Dangerous Grounds as a cameraman with the owner of Philly-based La Colombe coffee and adventure junky, Todd Carmichael. The episode, filmed in Tanzania, was ominously named, "Guns and Lions."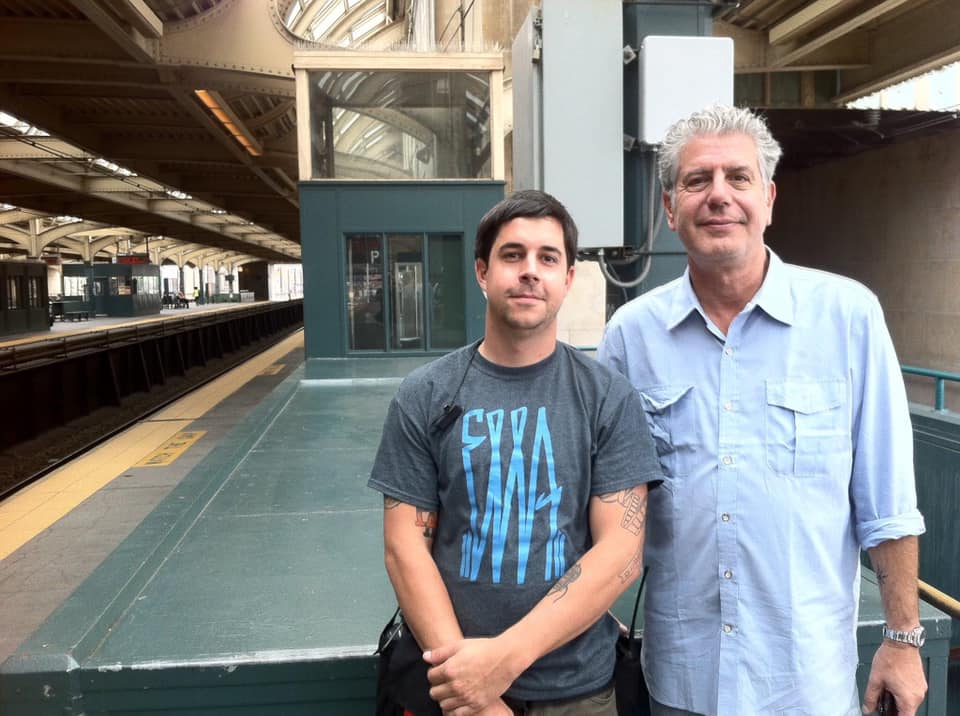 But so far, his favorite was working with Anthony Bourdain, whose wry, dark wit, and dynamic personality elevated him from NYC chef to TV personality. Breslin filmed his Philly episode of The Layover, where he visited iconic eateries Di Bruno Bros., Pho 75, Dirty Franks, Pen and Pencil, and featured restauranteurs, Marc Vetri and Michael Solomonov. Breslin said Bourdain was totally cool, genuine and, "exactly like you thought he would be."
Breslin is legit and for rent!
If you're looking for some expertise for your next big budget production, or are looking for that perfect (not cheap) lighting for your next Instagram post, check out his portfolio.