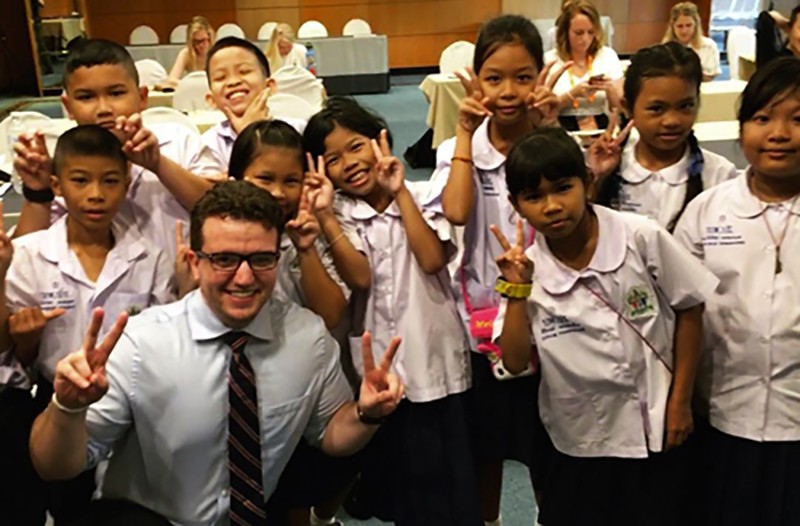 Some Pi Lams are doing great things, while others…
Dan Walus '18 – Mom and dad want him out of the house
This young alum graduated, got a job at a property restoration company, and even paid his alumni dues! Snaps! He's pretty happy with things… except his living arrangements saying, "I moved back home this summer, ready to move back out." We imagine his parents support his decision.
Mike Mabunay '77 – In Mike we Trustee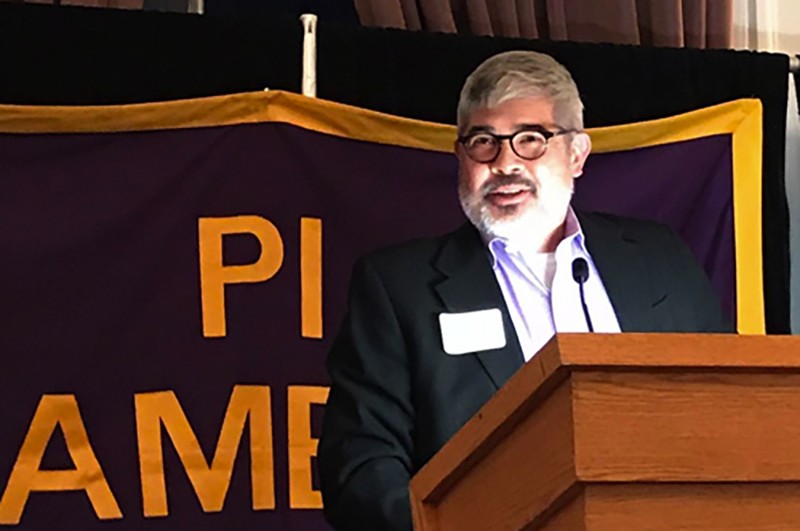 Mike pledged PA Alpha Delta in 1974, and like many well-intentioned freshmen, his academics fell prey to the Pi Lam lifestyle. He later transferred to Pitt where he recommitted to his studies and played a key leadership role as the Rex of their chapter. He carried a few Alpha Delta traditions (and a little attitude) with him, resulting in the Pitt chapter adopting our slogan, "the house that leads." Mike stayed active with the international Fraternity over the years and was recently appointed to the Pi Lambda Phi Educational Foundation as a Trustee.
Dylan McKay '15 – Go east, young man… Far East.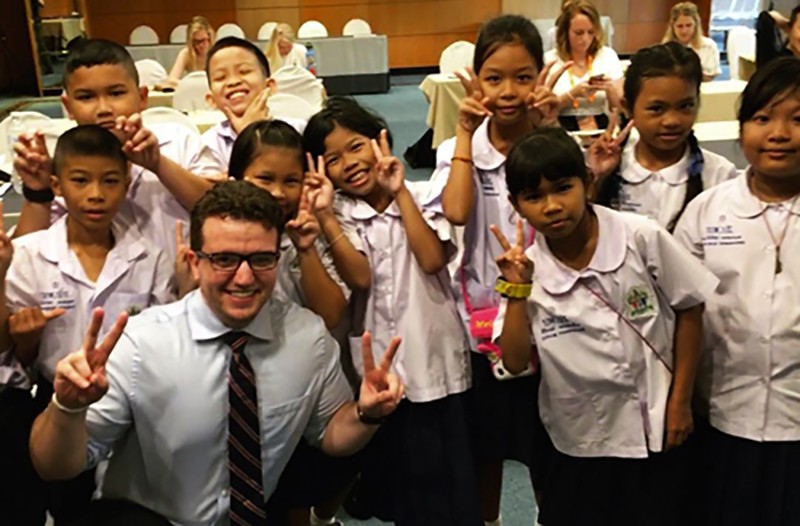 Deciding for adventure over the ordinary, Dylan McKay recently took a teaching job in the Far East, specifically in Khon Kaen, Thailand. Apparently, length of commute was not a concern in his job search. While Dylan is relishing in his experiences abroad, he has not forgotten the value of discipline in the classroom. Accordingly he is teaching impudent schoolchildren the meaning of "MOVE."
Mel Weiss '61 – No more monkey business
Mel sent his apologies for missing Kovner this year saying, "I still love Alpha Delta after 57 years out." You may remember Mel from the 2011 Kovner Banquet where he and Cy Hoffman put on an Abbott and Costello routine for the ages, and spoke of a house mascot, a monkey named Gerson…
Malcom Kenyatta '12 – Representin' in the House for North Philly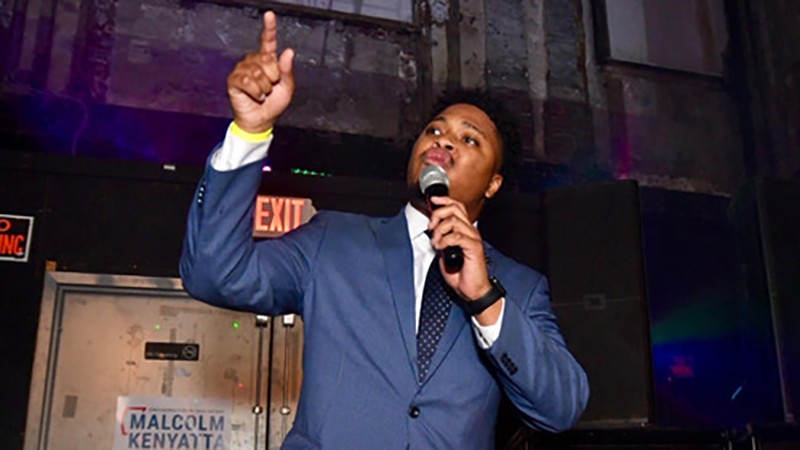 Malcolm Kenyatta, a chapter re-founding father, made history by winning the 2018 midterm elections, becoming the first openly gay person of color to join the Pennsylvania statehouse. A North Philly native, Kenyatta will represent the 181st district, which includes Temple University. We sincerely hope that Malcolm's experience as pledge master will help him restore order to the nonsense occurring at the state capitol.
Nate Ross '84 – Riding the (New) Wave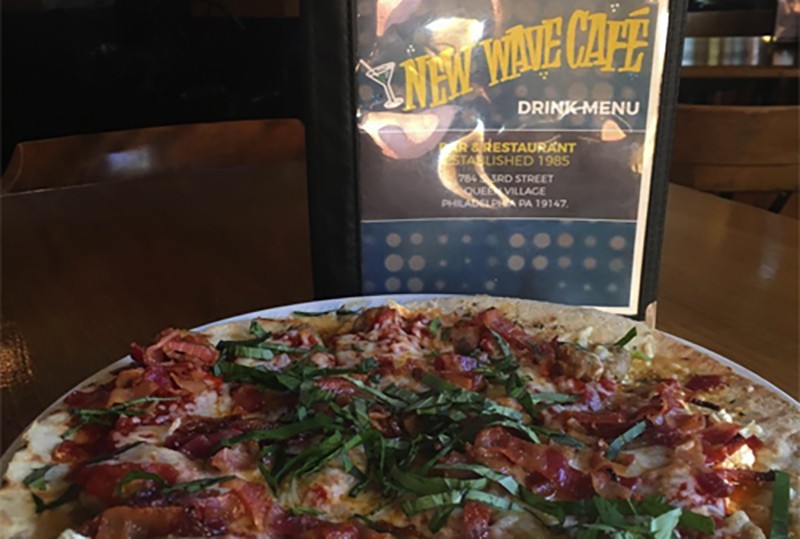 Owning a bar might seem like the post-fraternity dream job, but in reality bars are risky business. Nate Ross and his partners beat the odds by successfully turning a local watering hole into a long-standing, neighborhood establishment. The New Wave Cafe in Queen Village, is celebrating 34 years in business (that's roughly 200 in bar years). Read the Philadelphia Inquirer interview of Nate's business partners on their 30th anniversary. Nate invites undergrads and unsuccessful alumni to gainful employment opportunities saying, "we're always looking for servers and kitchen help!"
Gary Hirsh, DDS '64 – Taking an overbite out of life
After decades of correcting snaggle teeth and overbites, Brother Hirsh is finally taking his own bite out of life. Gary is a retired orthodontist who wisely moved to the west coast many years ago because, regardless of how miserable you are in the winter, everyone has teeth. His message to brothers, "I am now retired and traveling and enjoying San Diego even more."
Stork Droppings
Congratulations on your new tax deductions.
Ed Black '06
Kevin Coyne '99
Ryan "Turf" Overturf '07 and Anthony Gibilante '99 – One in the oven
Ball and Chain
One ring to rule them all…
Joe Carrington '08
Eric Haines '03
What's news with you?
Want to share your news, happenings, brother sightings, or brushes with greatness on the website?