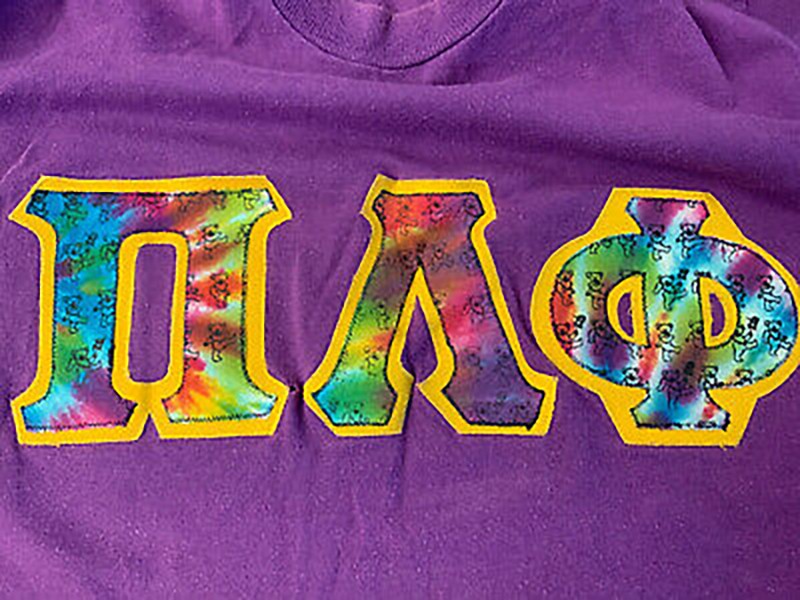 Some brothers are doing great things, while others…
Erik Sokolowski '03 – A Crazy Caveman Emerges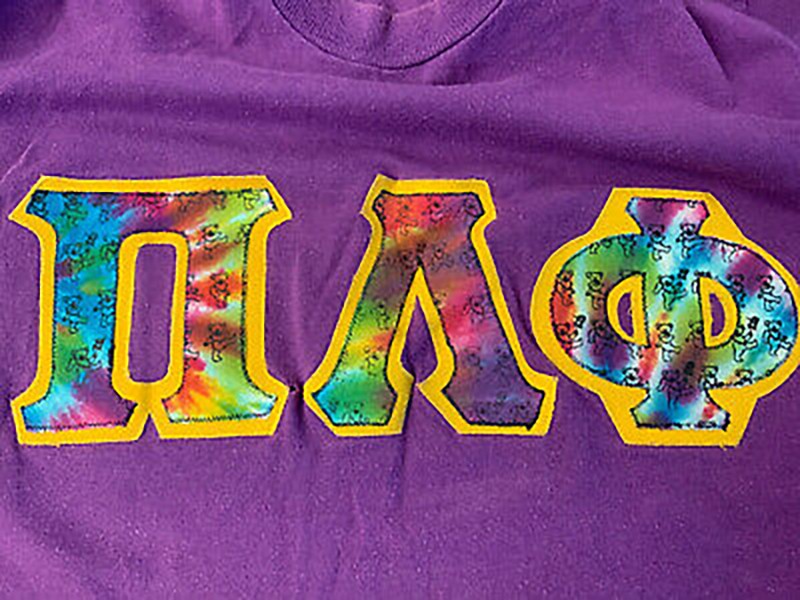 Erik pledged fall 1994 at Pitt. As with many freshmen away from home for the first time, it didn't go well. But he persevered. After an unwavering commitment to the Phish concert tour cycle and a few years at community college, he transferred to Temple with his associates degree. He recalls, "I'll never forget the day I wore my tie dye letters on campus and Doobie Nwadiora approached me… I moved into the house about a week later." Erik continued, "Joe Orseno used to talk about my ability to appear and reappear at will. It's been about 20 years and three kids, so I figured Crazy Caveman should reappear."
Dean Sizemore '77 – Wrestling with his memories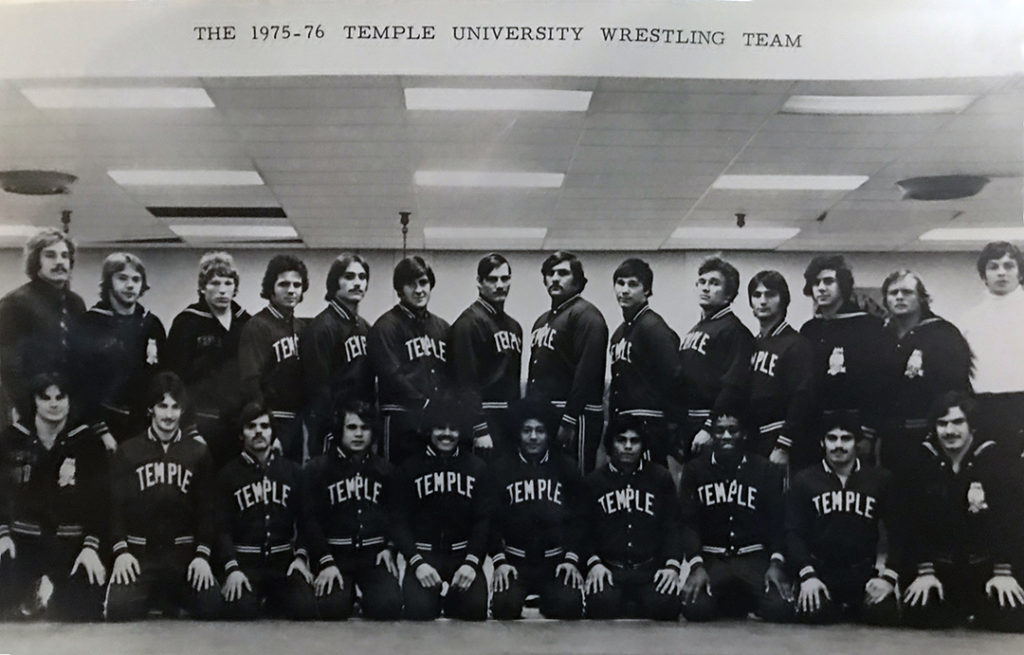 Inducted into the South Jersey Wrestling Hall of Fame in 2007, Dean was a pretty big deal in the local wrestling community. In 1975-1976, Dean wrestled (along with brothers Bob Slack and Brian Dougherty) on a Temple team that was ranked in the top 15 in the country. Dean recalled, "We knocked off Syracuse who was ranked fourth at the time. I had to pin my guy to win the match for us."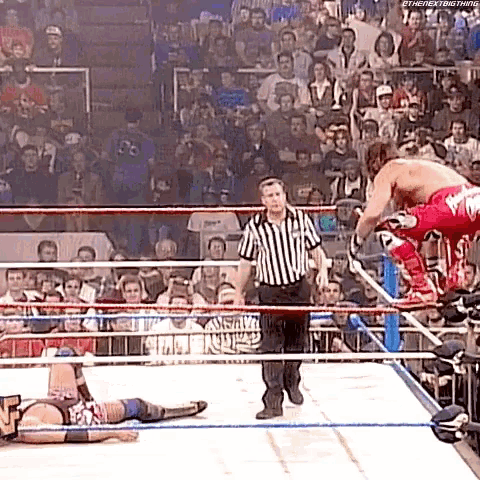 Nate Snyder '84 – Pledging was a senior moment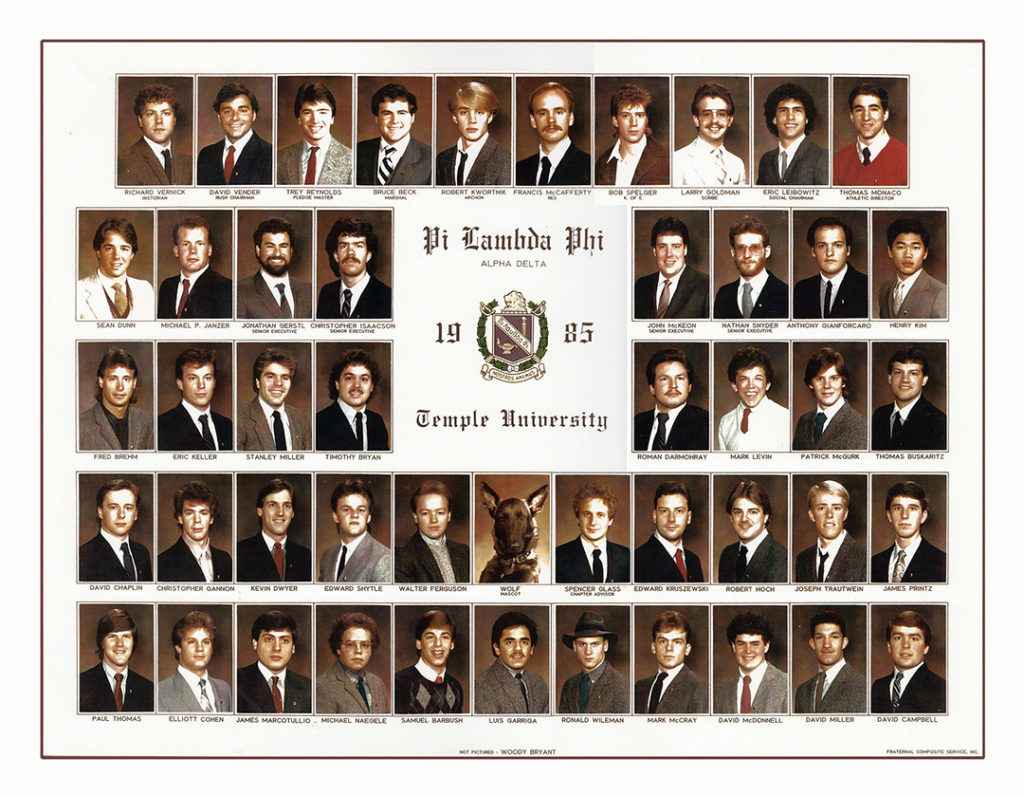 Nate was kind enough to send us a copy of the 1985 composite, and included his story about joining Pi Lam. "I was 23 when I pledged as a senior in 1984. I worked full time in South Philly, lived in Olney and took a full course load. Lots of commuting and never had enough time to pledge until my last year when I only had a few classes left. Franny McCafferty, Ed Kruszewski, Roman, Mike Todd, Joe Nugent, and Pat were guys that I met at TUSK (Temple University Social Klub). They asked me to go through it with them and I finally found the time. So glad I did. With few exceptions, all of my fondest college memories were from Pi Lam. Proud to say that both of my daughters are Greeks!"
Malcolm Kenyatta '12 – Rising Star in the Democratic Party
State Representative Kenyatta, was recently chosen as one of 17 rising stars by the Democratic National Committee to deliver this year's Keynote Address for Joe Biden.
Jay Carrington '03 – Totally burned by his brothers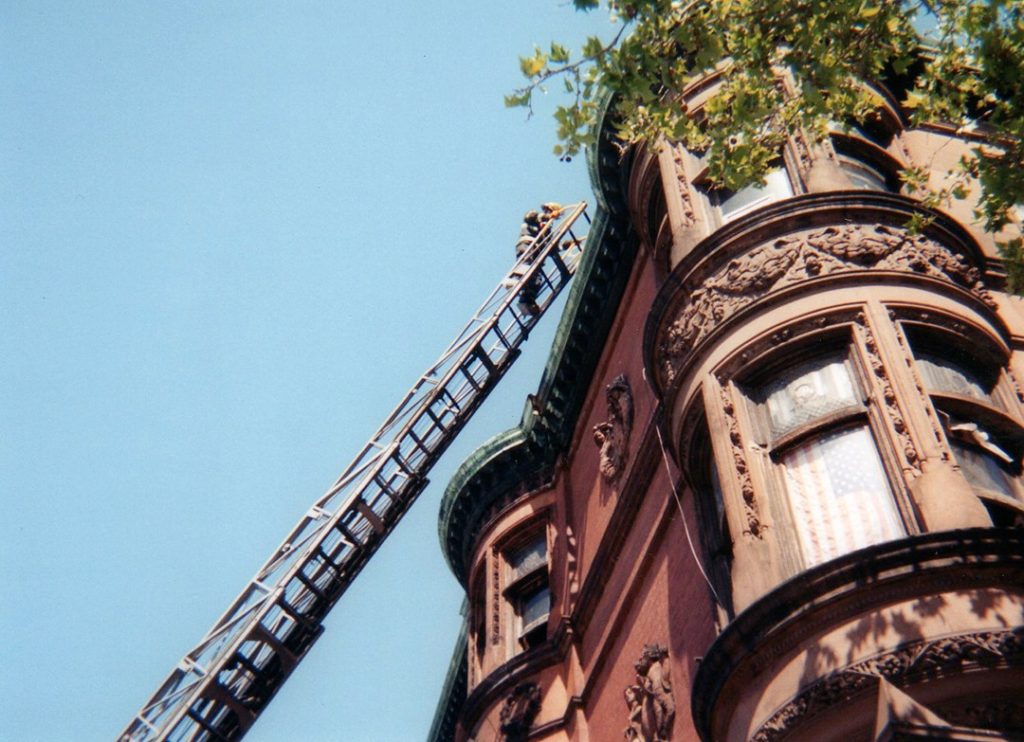 When we recently posted a picture on Facebook of the house being scaled by firemen in 2000, Jay shared his account of a brotherly burn. "That was July of 2000 when the house next door caught on fire. I just had leg surgery and decided to move into the house as a pro-bro. Brothers Moore and Drago came running into my room screaming, 'the house is on fire, the house is on fire!' then they proceeded to laugh their asses off as I struggled to get my crippled ass out of the loft. It wasn't until I got to the stoop that I realized I wasn't going to die. Man. Good times. Haha. Still two of my best friends to this day."
Alex Billotte '12 – Hayseed helping out his people in Happy Valley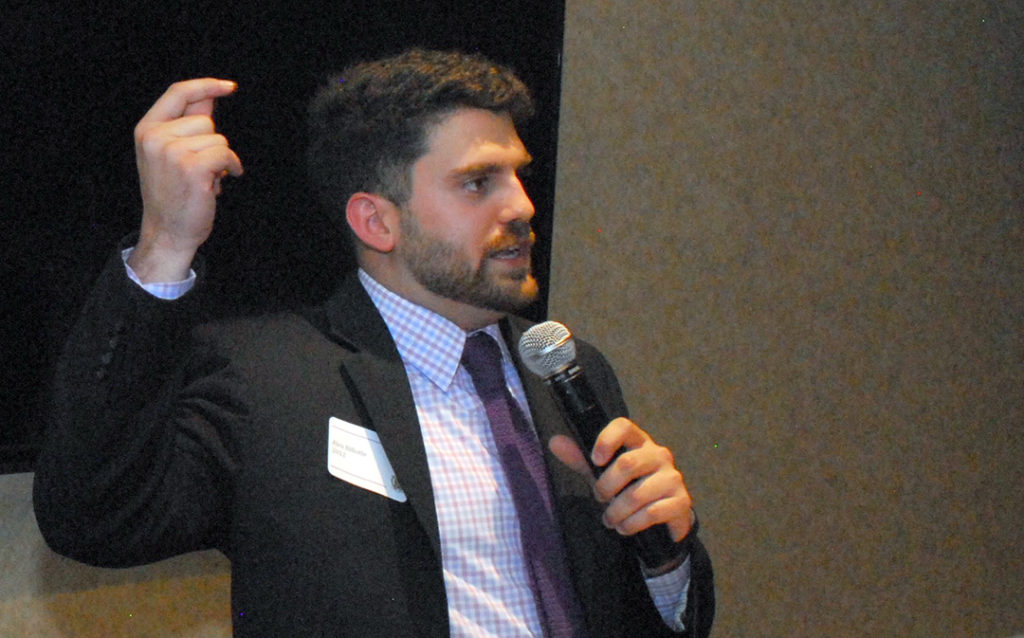 Alex, a founding father of the new chapter and past PA Alpha Delta Chapter Advisor, accepted an offer to serve as a Chapter Coach for the new chapter at Penn State. Though he has since moved to San Francisco to pursue a teaching career and potential spouse, he's still making time for his people in Pennsyltucky.
Ryan "Turf" Overturf '07 – IHQ Key Contributor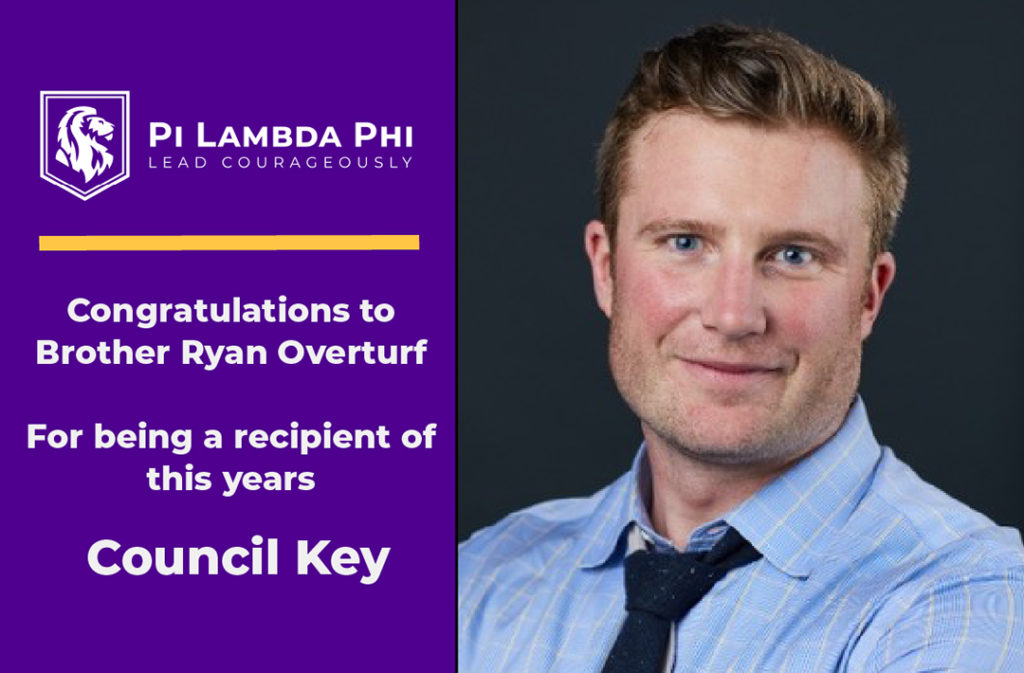 Congrats to Turf for receiving the Council Key from Pi Lambda Phi! Turf served two years as secretary of the International Executive Council and was responsible for launching the new strategic plan and producing a new branding guide, as well as acting as a role model for new IEC members. He joins three other brothers from our chapter who have received this honor, Jerry Balka '51, Eli Hoffman '59, and Shawn Mahoney '92.
House Warming
Brothers are stoked about our return to 2000 North Broad and have sent their virtual "snaps."
"Sweet Fancy Moses! Can't wait for the housewarming and chillin' on the stoop! #Wearejollyladdies BEGIN!"

– Chris Laskey '97
"This is awesome news. I will make it a point to attend the official housewarming/Kovner after many years absent. Great job, Fred!"

– Spencer Glass '83
"If you find a purple brick in the basement, it's mine."

– Sean Dunn '84
"This is great news. I've shared this with some of my classmates with a note that we should definitely come back in 2021!"

– Tom Monaco '86
"I volunteer my 30-foot extension ladder to paint the chimney. Purple and gold paint will be donated, as will the supplies for horizontal kamikazes."

– Paul Lucas '93
What's news with you?
Want to share your news, happenings, brother sightings, or brushes with greatness on the website?