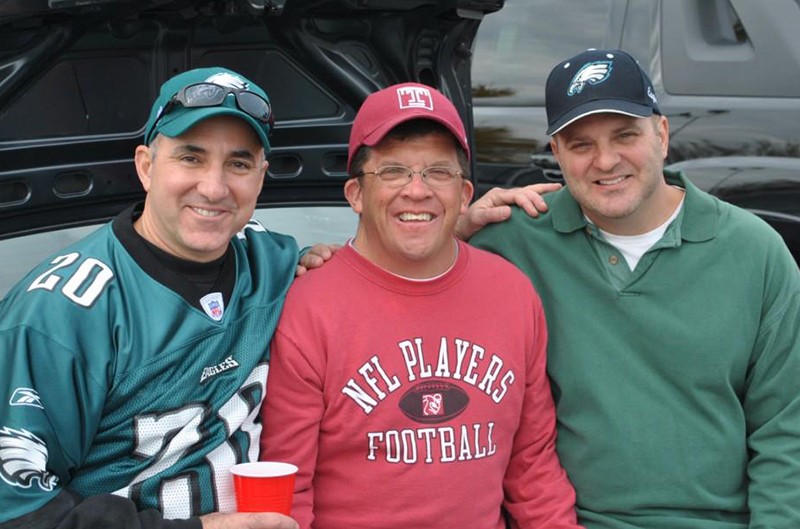 Some Pi Lams are doing great things, while others…
Mark Levin '86 – Making sure NFL players can feed their families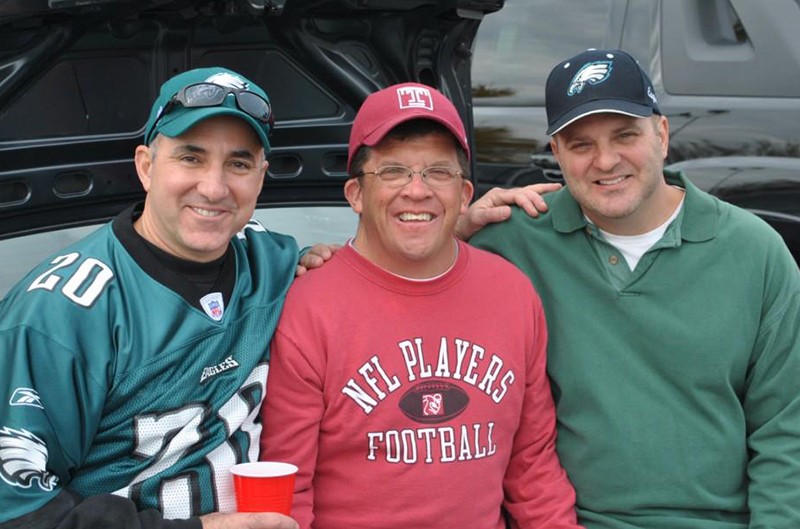 If you're like us, the financial well being of your favorite NFL player keeps you up at night. But don't worry, Mark Levin is on the case. As Director of Salary Cap and Agent Administration for NFL Players Association, Mark ensures that players can feed their families… and fuel their Bentleys. How does he do it? Find out in this enlightening Q&A session with an organization you've never heard of. Better yet, read his interview by this food blogger.
Morrie Wiener '64 – Job hopper

Here's a story of hope for jobless brothers who, after receiving their coveted Temple degree, are still living with mom and dad. Morrie Wiener received his masters degree from Temple and retired from not one, but five prolific careers: Assistant professor, Temple University; 767 Captain, United Airlines; Firefighter, Cherry Hill Fire Department; Special Investigator, US Government; and Teacher, Woodbury NJ School District.
Dr. Stephen Gordon '66 – Pi Lam was a clinical trial for behavior issues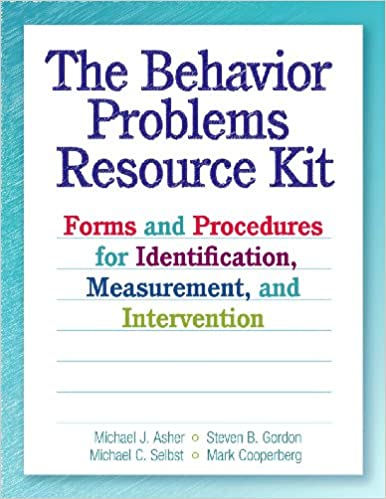 A clinical psychologist at Behavior Therapy Associates, and co-author of, "The Behavior Problems Resource Kit," Dr. Gordon probably should have received college credit for his time at Pi Lam.

Reportedly, he is considered an expert in the field of college antics disorders, and admits, "four years at Temple and Pi Lam and I grew up to be a clinical psychologist listening to parents complain about their kids doing what I did way back when."
George "Reds" Gillman '54 – From gridiron to scrap iron
An all-time letterman in varsity football from 1951-53, Gillman carried his gridiron mettle to a career in scrap metal and surplus materials, serving as CEO and President of Temple Enterprises, Inc. in Philadelphia. Reds sends his best to brothers while questioning their lucidity saying, "good wishes to my brothers and friends who may remember me."
Rick Hahn '94 – Just the facts, man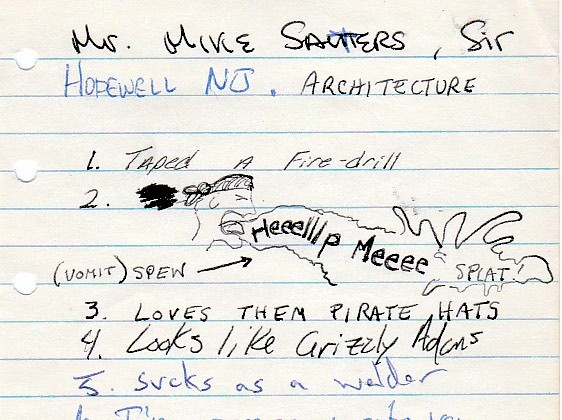 Rick Hahn wants fact books back to return to a new generation of brothers. "Fact books were a great way for brothers to haze each other. Bring them back!" We agree! Getting your fact book filled with "facts" (some more embellished than others) about brothers was a rite of passage as a pledge, and a way learn more about the twisted lot you so badly wanted to join.
Dirk Reitsma '70 – Honoring a brother with "Cliff Notes"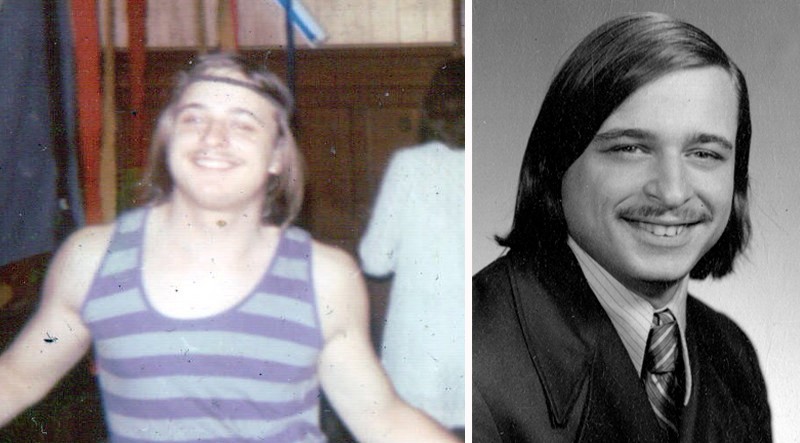 Dirk would like to see a room in the house named in honor of classmate and close friend, Jim Cliff '70, who passed into the Chapter Eternal in 2004. Reitsma recalled, "Rumor has it that brother Cliff died in the saddle about 10 years ago. The time of death was something like 3:26 AM, and the incident was called in by his go go dancer girlfriend." What a way to go go.
Jeffrey Ayd '61 – Tag, he's it
After being on our missing list since the Reagan era, we recently found brother Ayd living in Union, New Jersey. And he'd like to catch up on lost time saying, "would enjoy hearing from other alumni from '61-'65." He is currently the President and CEO of Princeton ID Solutions, which sounds like a sophisticated fake ID operation for Ivy League undergrads, but is actually a manufacturer of labels and price tags.
Stephen Breslin '04 – Where he's going, they don't need roads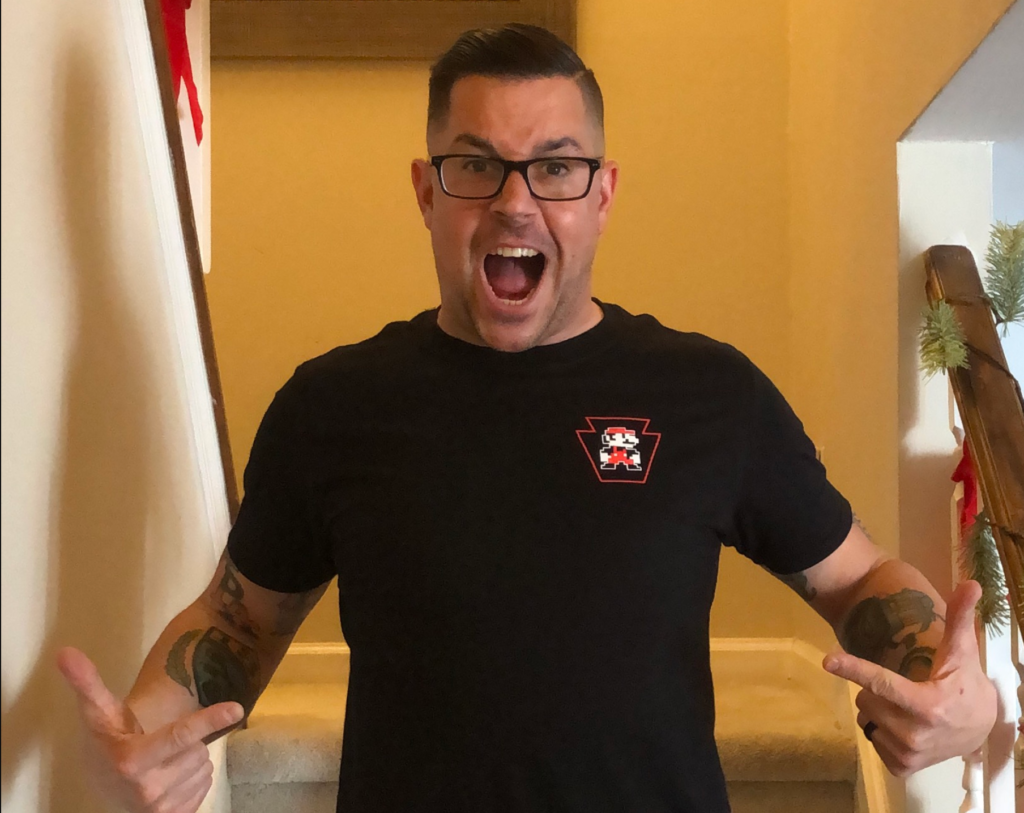 Stephen "Bres" Breslin is a freelance cinematographer, shooting national TV shows for Discovery, Animal Planet, Bravo and VH1. On the home front, Bres recently got engaged and bought a house in Fishtown, pretty much confirming that he is a closet hipster. But his real passion is driving his truck on trails even more dangerous than Philly's pothole-pocked roads, "I run a very successful non-profit off-road club in the tri-state area, called Greater Philadelphia Area Xterras (GPAX)."
Ryan "Turf" Overturf '07 – Involved in a Pi Lam hostile takeover
Turf recently accepted a job as Service Operations Manager at Agilent Technologies in Boston. He still hates the Red Sox, but likes the way Bostonians say, "I just faaahted." According to Turf, he is part of a Pi Lam takeover of the company, joining brothers Eamon Evans '06 and John Williams '09. That sound you hear is panicked brothers calling their stockbrokers to unload their Agilent stock.
Dean Sizemore'77 – Taking tailgating to another level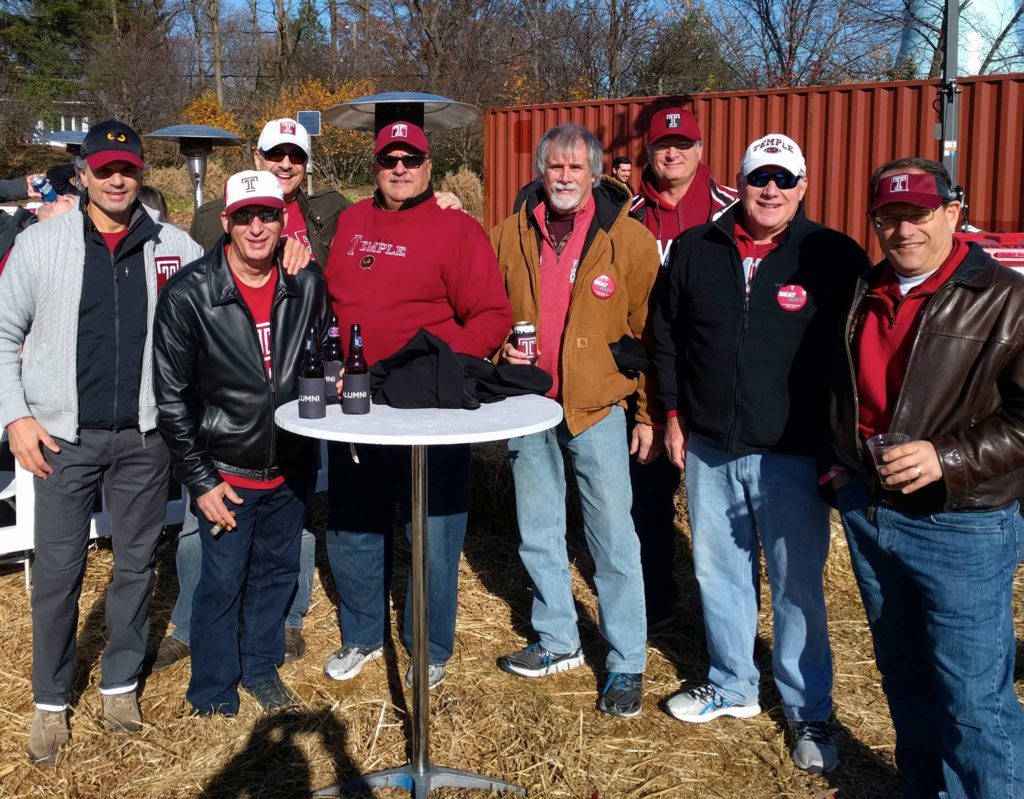 Dean Sizemore and his classmates fondly recall the era of Coach Wayne Hardin, who led Temple to 8 out of 10 winning seasons in the 70s with teams that included Pi Lam standouts, Michael Busch '70, Henry Hynoski '75, and Randy Grossman '76. The 70s guys still tailgate at every home game. Props to Dean and crew for mastering the art of low expectations during what Wikpedia calls the era of "decline" from 1989 – 2005, by drowning their sorrows with liquid refreshments in stadium parking lots. Encouraged by Temple's second bowl win since 1979, they are taking the bandwagon on the road. At the Kovner Banquet, Dean shared his plan to plant the Pi Lam Temple flag in New Orleans for the December 6 game vs. Tulane.