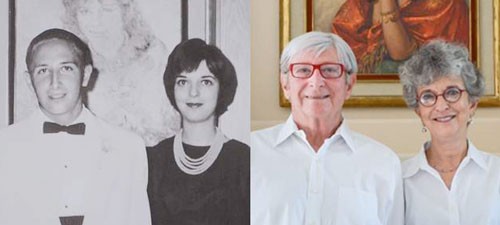 Some Pi Lams are doing great things, while others…
John Di Domenico '86 – Having a huuuuge year
The only guy having a better year than Donald Trump is the guy who does a dead-on impression of the most popular and most ridiculous GOP candidate. Di Domenico plays Donald Trump three to four times a week at corporate team-building events to roast company executives. Want to know the keys to being "The Donald"? John breaks it down in this video.
Bob "Sporty" Hoch '87 – Looking for hot bands and hot broads
After hearing the Pi Lam house band, Ultra Hip Smoooth Boyz perform in the basement at a Thursday night party in 1986, Bob Hoch vowed to dedicate his life to seeking out more talented musicians. He's making good on that promise. As Senior Director of Marketing at Razor and Tie Records, his official duties include scouring the earth for cutting edge rockers, and taking selfies with models.
Ryan "Turf" Overturf '07 – In need of some council-ing
Congratulations to Turf on his recent appointment to the International Executive Council! As a Councilman, he will play a pivotal role in determining the future direction of Pi Lambda Phi. Turf openly expressed disappointment that his first recommendation for a new tradition known as "Whaleshit Wednesdays" has been received with lukewarm enthusiasm.
Chris Malloy '94 – Mowing up controversy in the burbs
Chris Malloy is continuing the proud tradition of defying school officials, a skill set he no doubt picked up from his days as a Pi Lam undergrad. NBC10 picked up the story of a man, his kids, and his riding mower.
Steve Marino '90 – One Lucky Dog
In May 2015, Steve moved his successful Lucky Dog Saloon from Lafayette Hills to Conshohocken. In dog size, he grew from Chihuahua to Pit Bull, adding 4,500 sq. feet, with a catering room on second floor. And as they say, size matters. Seemingly happy with the move, Steve notes that his liquor sales also grew, "what a difference 3 miles makes. They sure drink in Conshy."
Lee Greenspan '55 – Athletic supporter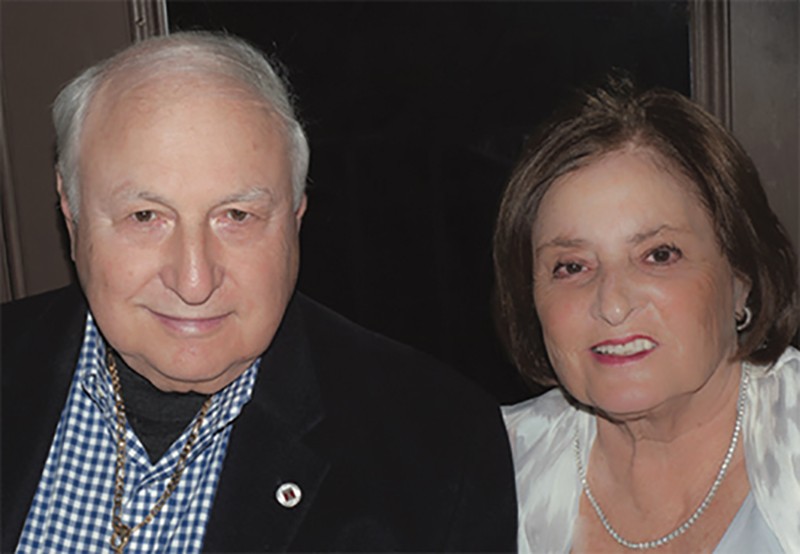 Lee Greenspan loves the purple and gold, and it's no coincidence that he also bleeds cherry and white. A fanatical Temple athletics supporter, Lee and his wife Irene were recently awarded the F. Eugene Dixon Inspiration Award for their support of Temple and the athletics program. Lee listed, "road trips to rival football games" among his favorite Pi Lam traditions. Even in the lean years (and there were many), Lee kept the faith, driving all the way from West Chester, NY for just about every Temple home game.
Ed Rockower '65 – Calling all Cali bros
While many brothers are seeking Northern California Sensemilia (you can play 36 holes on it in the afternoon, take it home and just get stoned to the bejeezus-belt on the stuff), Ed Rockower is seeking Northern California Pi Lam brothers. If you're out his way, give him a shout.
Malcolm Kenyatta '11 – Fearless Leader and North Philly's Biggest Fan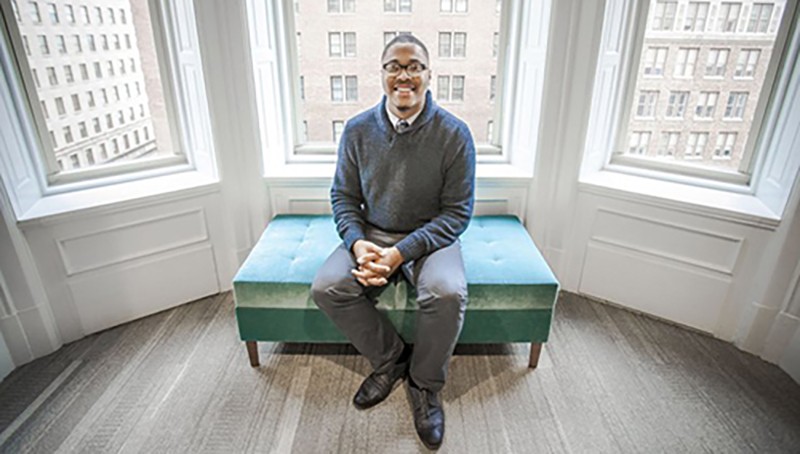 For a brother who graduated just five years ago, Malcolm is an accomplished guy. Philly Voice recently dubbed Malcolm a Fearless Leader for his philanthropy, civic pride, and tireless work ethic. He's involved in performance art, a charitable foundation, politics, local commerce, and may be North Philly's biggest cheerleader. Hmmmm, maybe Pi Lam does build character.
Marv Black '50 – Not the oldest, but one of the greatest (generation)
Brother Marv Black '50 recently sent a note accompanied by a donation to the alumni association in which he surmised he may be the chapter's "oldest brother." There's more you should know about Marv. In 2010, while presenting the Kovner Memorial Award, Jerry Balka '51 commended Marv as one of the many brave men who also answered the call of their country during WWII. Marv, a navy radioman who participated in the invasion of Okinawa, recounted his extraordinary war experience in a 2008 interview with the Herald Tribune.
Mike Murphy '03 – Revitalizing the family legacy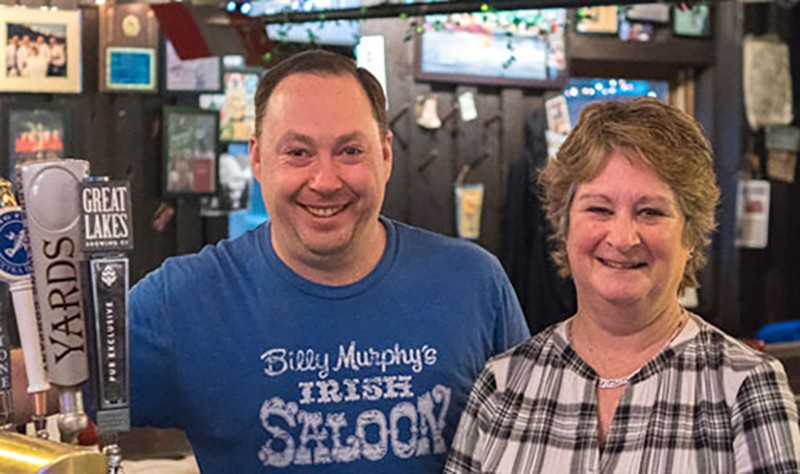 Mike "Murph" Murphy has beer in his blood. He picked up the mantle of his father, turning a rough and tumble, blue collar East Falls saloon into a popular and inviting neighborhood gathering place. Read the Philadelphia Inquirer story.
Mike Sanders '65 – Back with the old girlfriend… 50 years later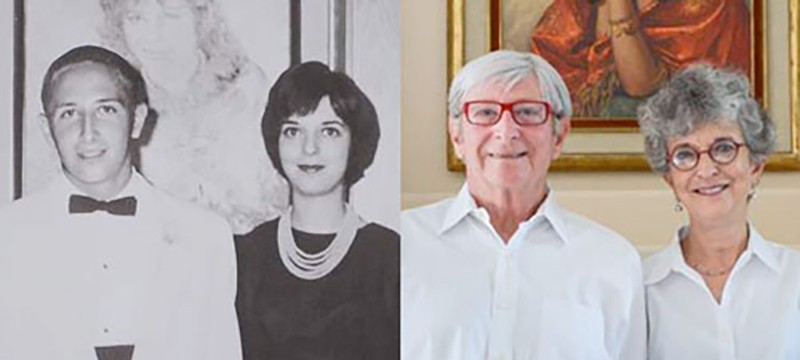 At one time or another, we've all gotten back together with an ex-girlfriend, but Mike Sanders might be the most prolific procrastinator of all time. He was recently reunited with, and married his college sweetheart, Norma after 50 years. Read their story in the Herald Tribune.
Recent Graduates
Congratulations to the class of 2015: some gainfully employed; some sucessfully avoiding work… all encumbered with crippling student loan debt.
Chris Agurkis '15
Working for a physical therapy clinic (most likely towling down workout machines).
Ian Connelly '15
QA Engineer for the tech company, Cyber Dust (making sure that your securely shared, inappropriate videos are up to Internet quality standards).
Brian Dillon '15
Seeking work in event planning in Buffalo (or possibly serving Buffalo wings).
Josh Levy '15
Applying for law school (can't find honest work).
Dylan McKay '15
Facility manager at Saxby's Coffee (here's a photo of Dylan at work).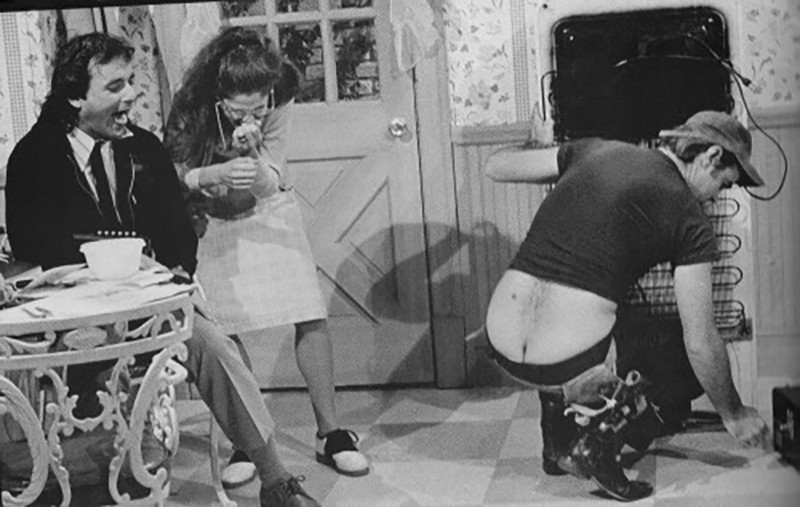 Stork Droppings
The Roxborough brothers are procreating… Congratulations!
Jay Carrington '03 – Lily, December 10, 2015
Jimbo Montgomery '01 – Thatcher, October 11, 2015
What's news with you?
Want to share your news, happenings, brother sightings, or brushes with greatness on the website?