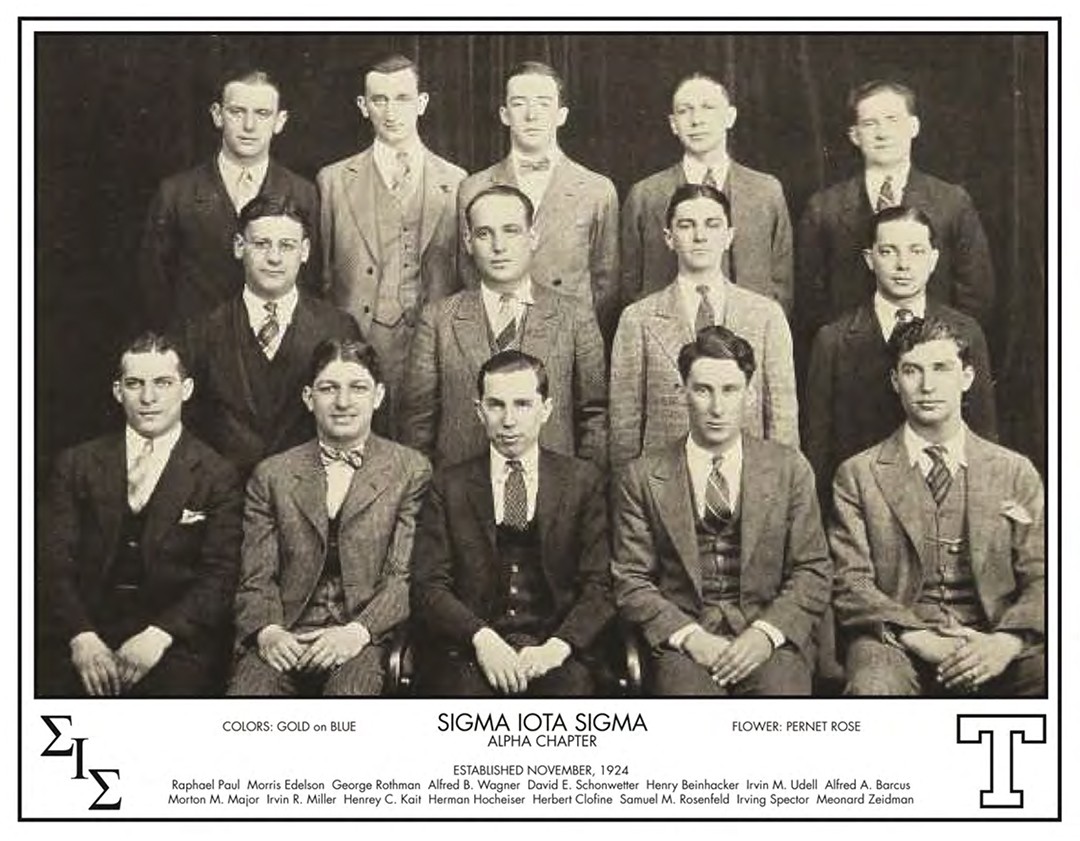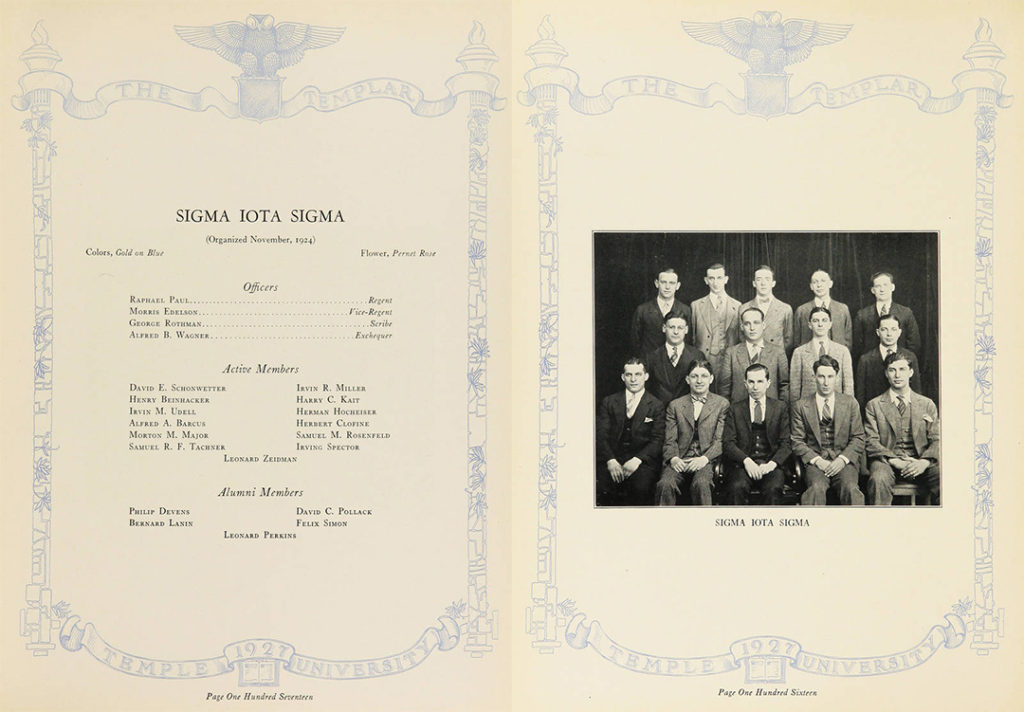 The undergraduates recently found evidence through Temple archives* that the PA Alpha Delta chapter was originally founded as a local fraternity in 1924.
The local chapter, known as the Alpha chapter of Sigma Iota Sigma, was the only one of its kind. Presumably, the founders of the chapter established ΣΙΣ because they could not immediately find support from a national fraternity.
Sigma Iota Sigma was one of the founding members of Temple University's Inter-Fraternity Council. As a local organization, they did not have access to the benefits of a national fraternity. As a result, they merged with Phi Beta Delta in 1927, which of course would go on to merge with Pi Lambda Phi in 1941.
Probably a fortunate series of events for all of us, as haters would have inevitably called us SISsies.
*Source: Temple University archives on greek life, including yearbooks and documents found in the Special Collections department of Paley Library.