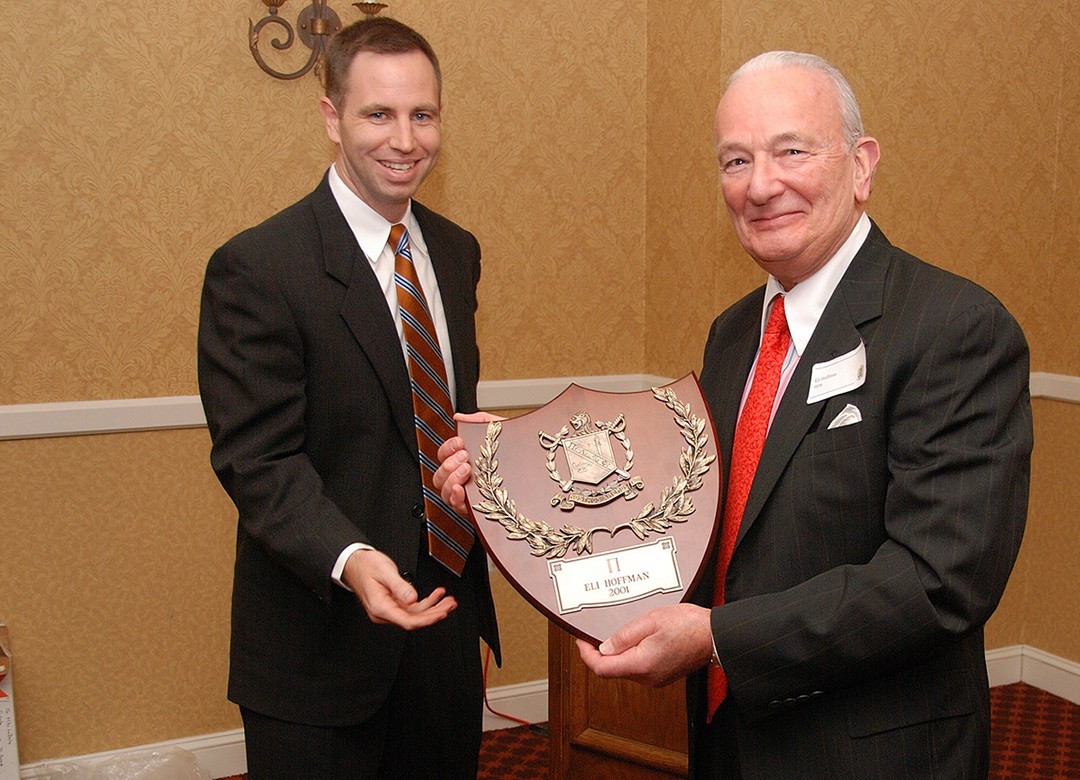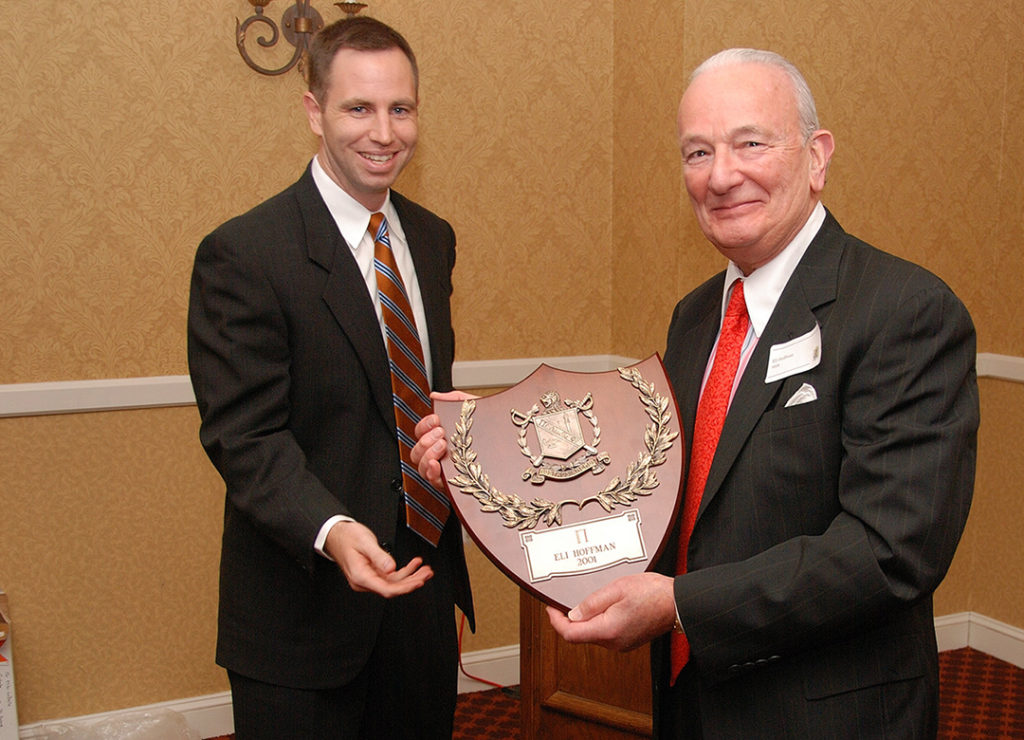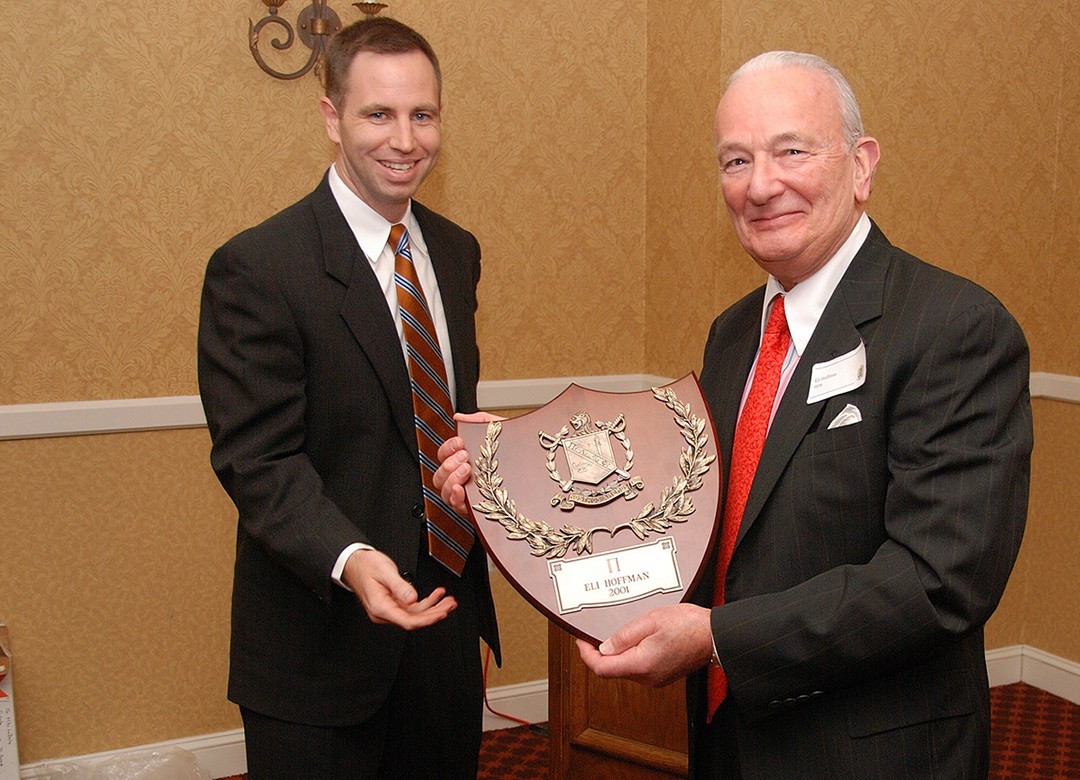 The Big Pi is awarded to alumni brothers who are held in high esteem by virtue of outstanding accomplishment, which brings honor to the brother and Pi Lambda Phi.
Jeff Buhler, Vice President of the IEC, presented the coveted Big Pi award to Eli Hoffman '59. Jeff described Eli as both a generous benefactor and tireless advocate of the Pi Lambda Phi for many years.
Eli is chairman of the board of the Jaqua Foundation. The Jaqua Foundation's mission is to fund collegiate education, performing arts, and animal welfare programs. Thanks to Eli, hundreds of scholarships have been awarded to students, including many PA Alpha Delta brothers. In addition the Jaqua foundation has provided annual support to the Pi Lambda Phi Educational Foundation's Leadership School.
Eli gratefully accepted the Big Pi noting, "I am very pleased and proud to be recognized with this award, the highest honor that Pi Lam can bestow on a brother." He reflected fondly on his days on campus, saying, "It was a wonderful part of my life and epitomizes our slogan 'not four years, but a lifetime.' Although it's been more than 50 years, I still remember the good old days of being a Pi Lam brother. It's a great experience for a young person."
Eli was delighted to be in the company of classmates Melvin Weiss '61 and Richard Levy '61 as he joined an esteemed group of PA Alpha Delta Big Pi recipients including: Abby Mann, Irv Gross, Steve Levy, and Dan Lynch.