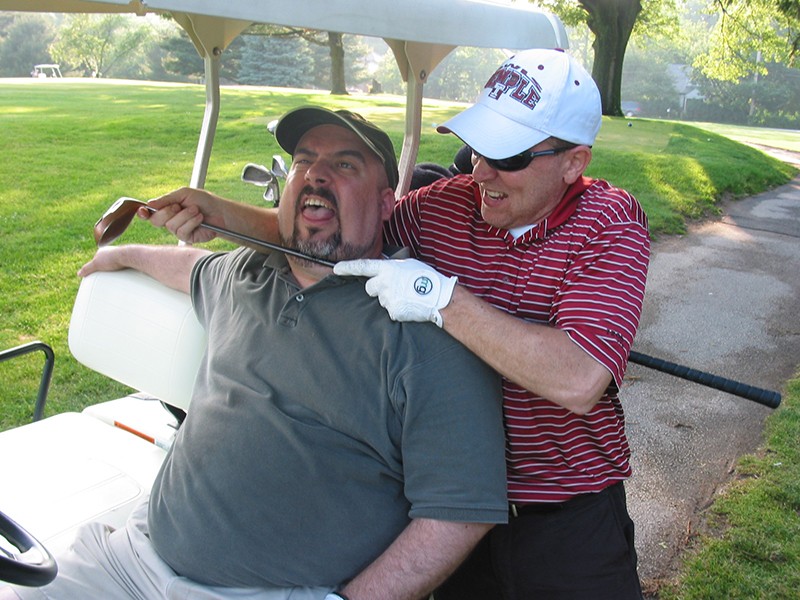 Threats of impending rain and hail and were not enough to keep Pi Lam brothers and friends from raining errant balls (like hail) on unsuspecting fairways and golfers at this year's spring golf outing. It turned out that the "heavy stuff" didn't come down for a while and nearly 30 brothers and friends got in 18 at Jeffersonville Golf Club.
While brothers excelled at the drinking, swearing and divot-making, it seems their invited guests had a better day on the scorecard. Longest drive and closest to the pin prizes were awarded to teammates of the Gibilante brothers, Vince and Tony.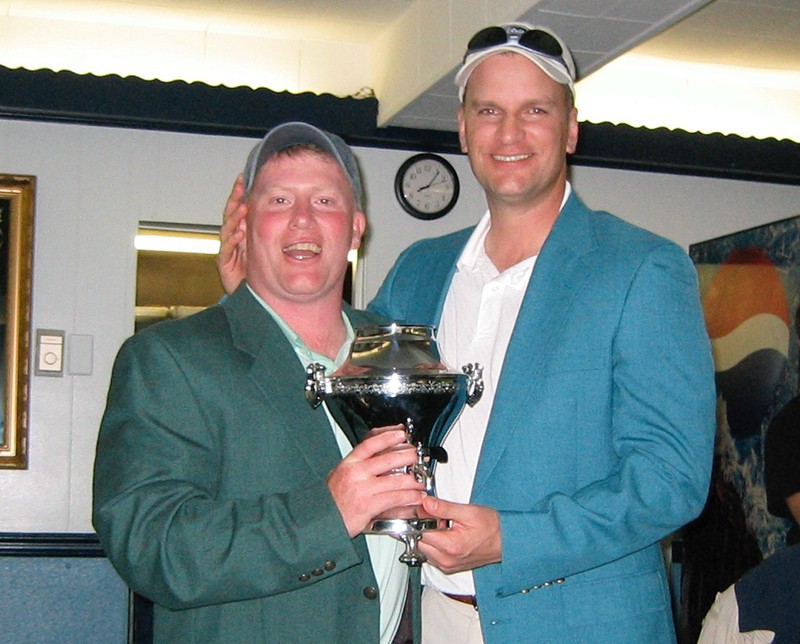 Special thanks to event organizer, Bob Arthur '97.