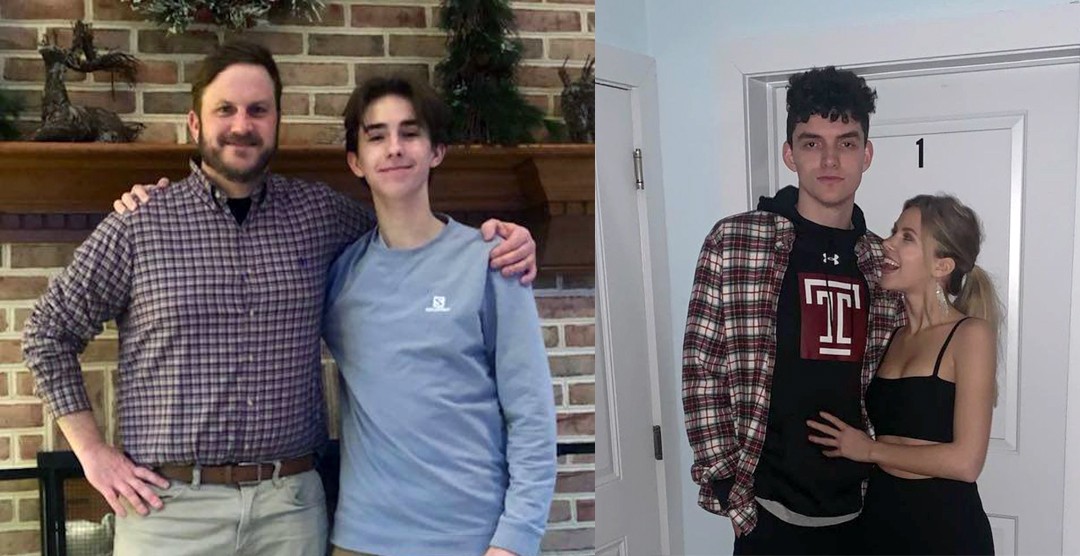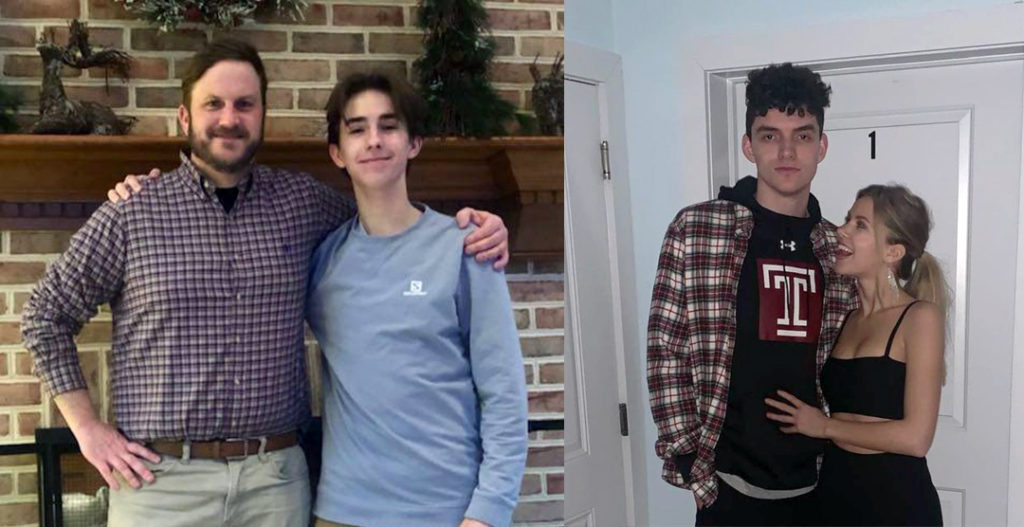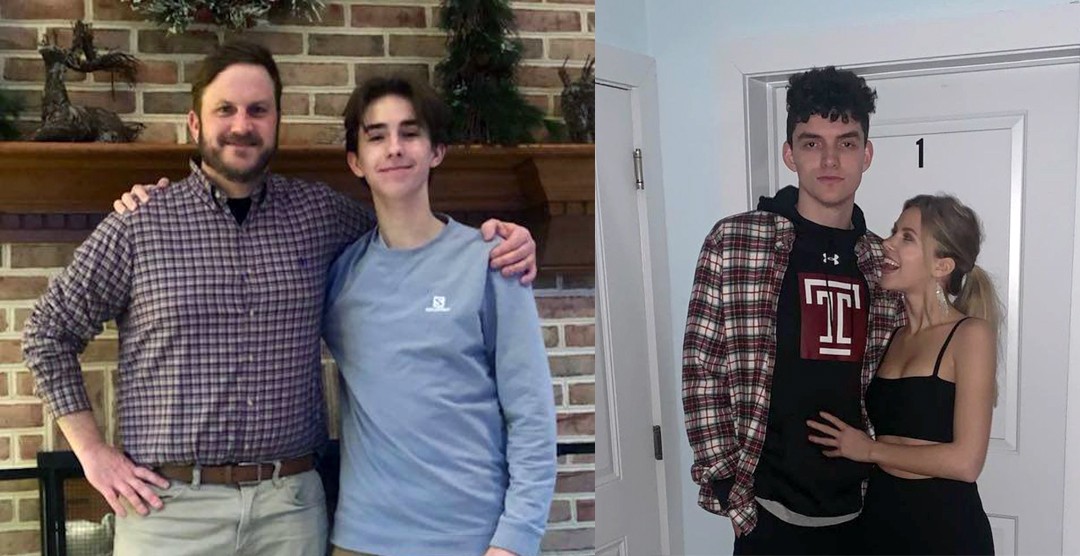 In stark contrast to his father, Matt Kitchen's son, Jack, has a really bright future. Matt recently contacted the alumni association looking for some "insider info" on the Fox School of Business, where his bright (and did we mention much better-looking) son was offered a full ride to the honors program!
To his credit, Matt is savvy enough to realize that the more successful his son is, the more likely he will be cared for in the manner to which he has become accustomed in his old age.
An undergrad answers the call
As luck would have it, undergrad brother John Geary '21, a Finance and Accounting major, graciously agreed to offer up his big brain to Matt, with one condition, "If his son chooses Temple, we better see him at our RUSH week next year."
Well played, young man.
Though mildly distracted with his own irrelevant college experiences, Matt seemed pleased with the outcome saying, "I had a nice conversation with John. It quickly devolved into my telling stories about George (from the Owl's Nest) asking AE Pi brothers if they like pepperoni."
It's encouraging to see we're still recruiting a quality group of young men who appreciate the meaning of "not four years, but a lifetime."