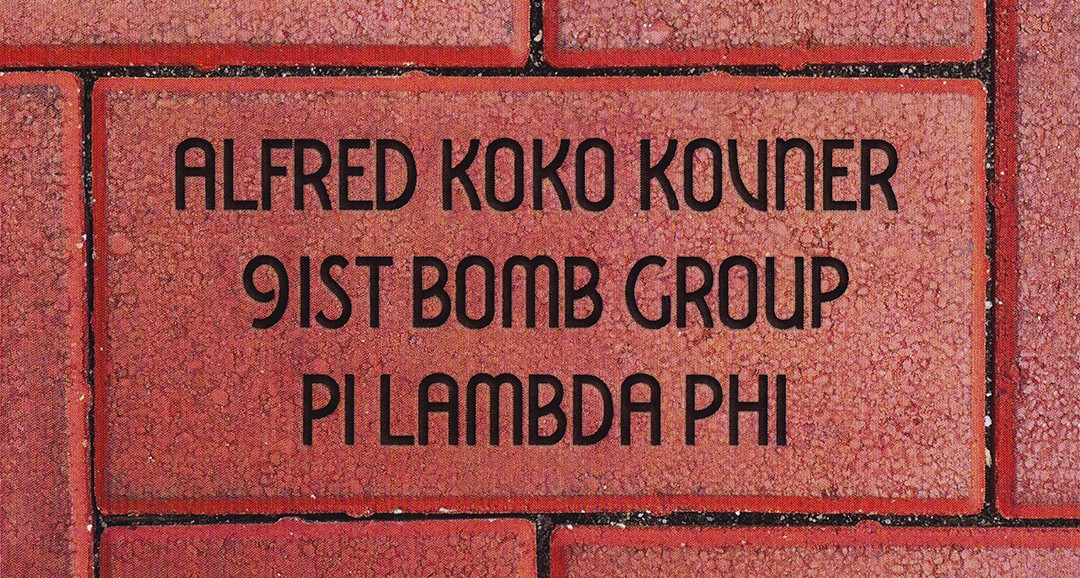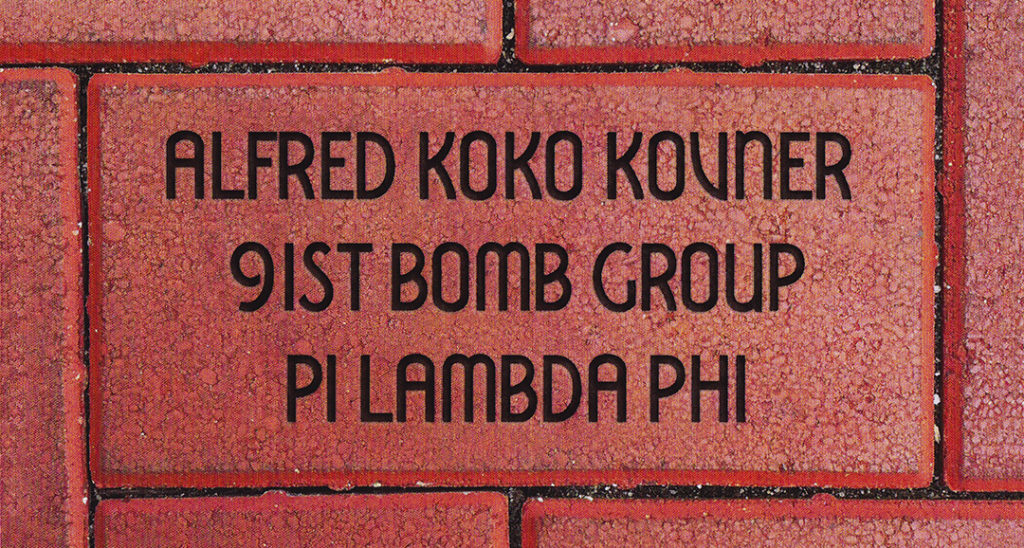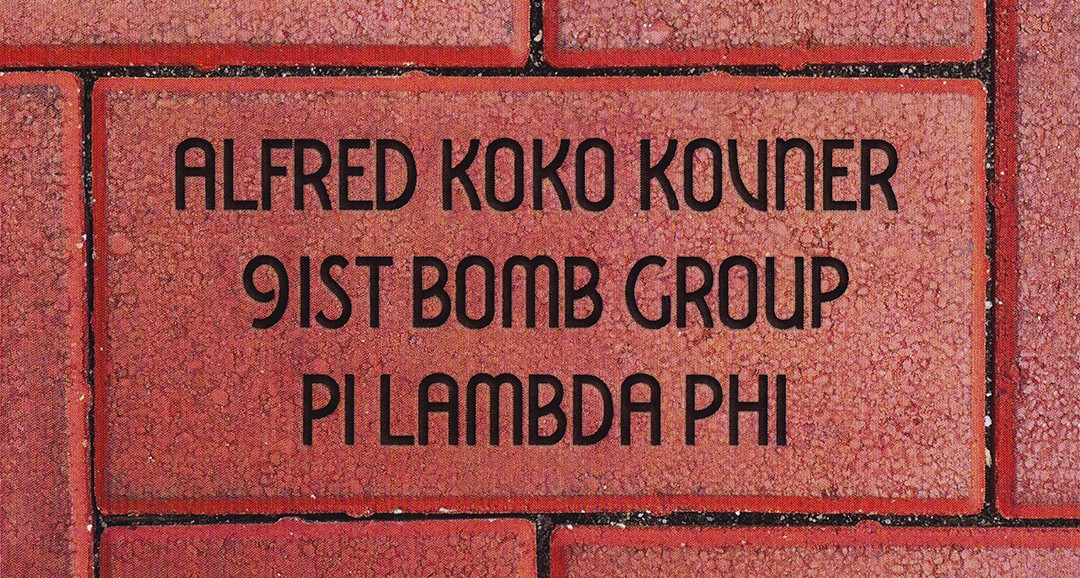 To honor the legacy of Alfred "Koko" Kovner, the alumni association recently purchased a commemorative brick at the National WWII Museum in New Orleans.
The brick, which celebrates Kovner's military unit and his affiliation with Pi Lambda Phi, will serve as a lasting tribute to Kovner and support the museum in its efforts to tell the stories of our WWII veterans, and their struggles, and sacrifices.
The mission of the museum is the remembrance and celebration of the American spirit, teamwork, courage and sacrifice of the men and women who served during World War II. The museum is highly interactive and very personal. Most of the artifacts on display are accompanied by a story of the soldiers, sailors and airmen who donated them, like an American steel pot helmet dented by the stroke of a Japanese sword.
Is anyone sensing the irony of a "brick" memorial?
If you find yourself in New Orleans and are looking for a break from high-octane drinks, random bead exchanges, and the public display of private parts, the National WWII Museum is a highly recommended distraction.
How to find the brick in New Orleans.
The brick was installed on Magazine Street: Section: NH 11, 8.