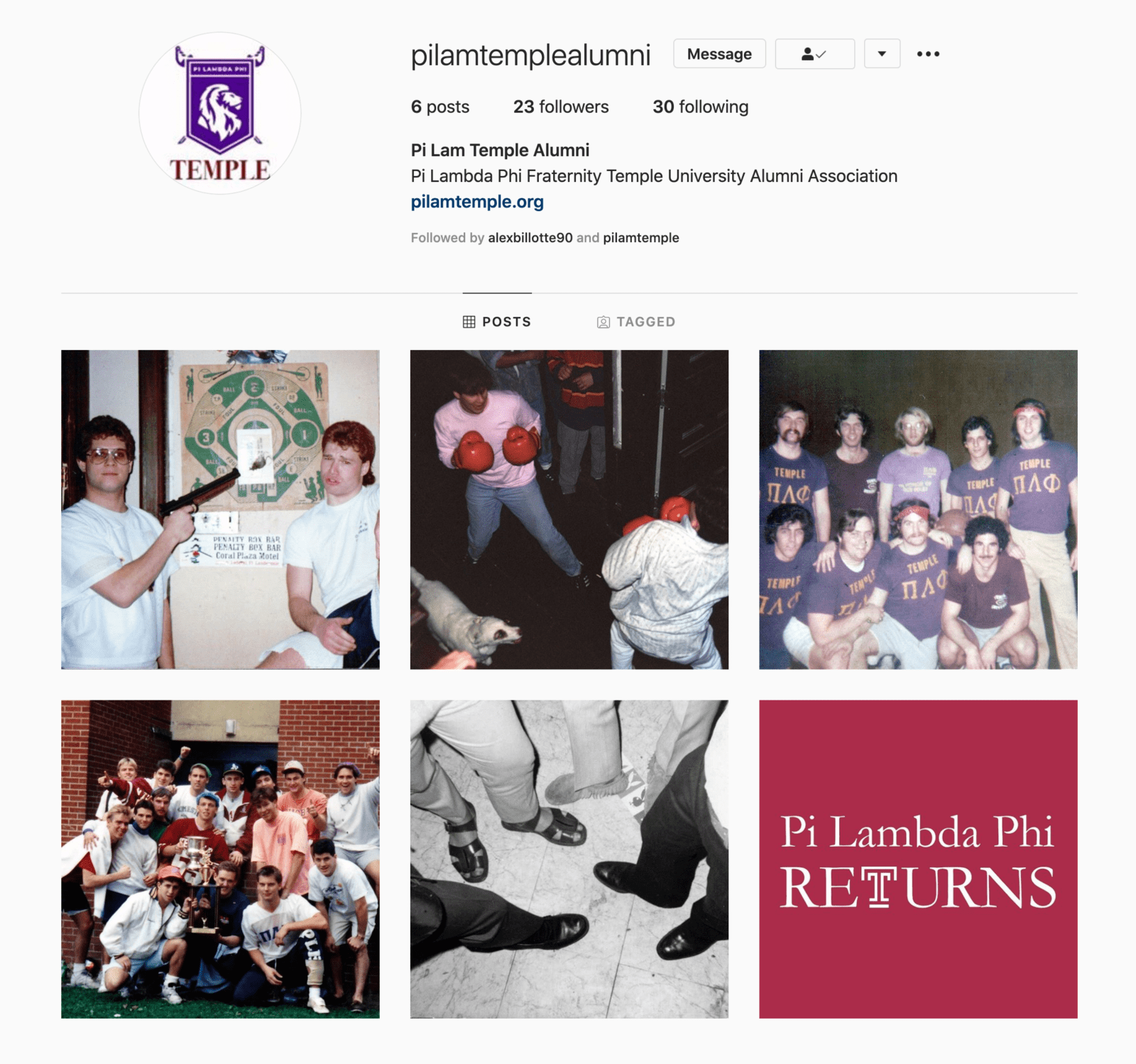 That's right fellas, the alumni association now has an Instagram account. Follow us at @pilamtemplealumni.
Yeah, maybe we're a little late to the game. But dang it we're hip and cool, and we've finally got a "gram" (which was totally different and highly illegal in the 80s and 90s).
Don't worry, we will take hundreds of photos to ensure that we look our best, and that our asses don't look too big.
The undergrads are also on Instagram, and stole our name 4 years ago. Follow them @pilamtemple.