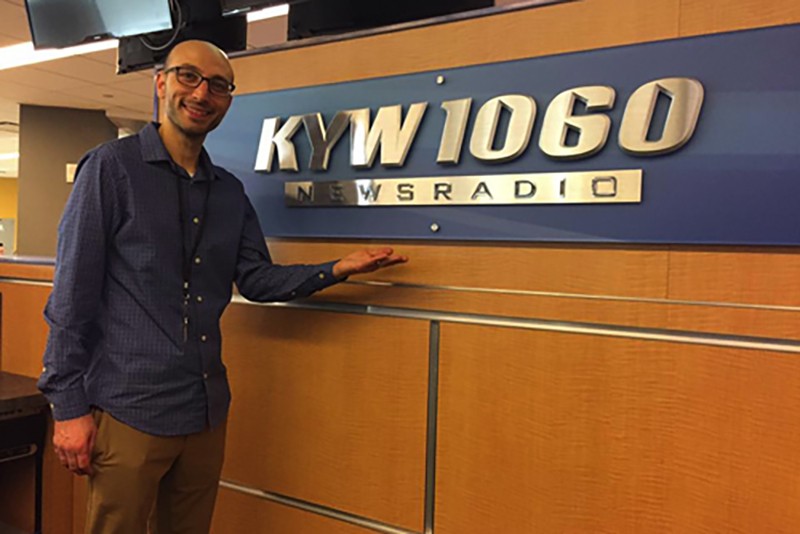 Some Pi Lams are doing great things, while others…
Eric White '17 – Mixing music and beer into frothy goodness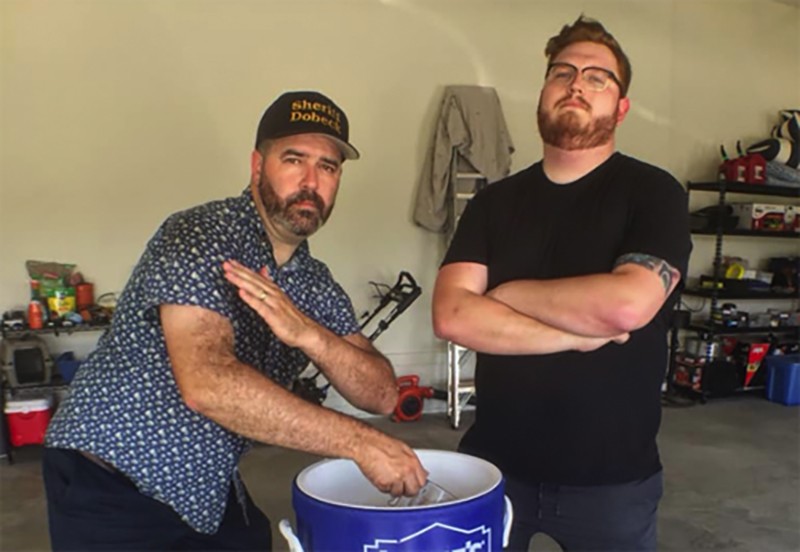 Last year, Eric packed up and moved all the way to Des Moine, Iowa to become an on-air personality and music director at 107.5 KISS FM. But he wanted more. Inspired by his Pi Lam experience with warm kegs of cheap, domestic suds, he decided to explore the world of craft beer. The first episode of his video blog, goes something like this, "Bla blah bla, hops… bla blah bla blah bla, barley… bla blah bla, fruity undertones… bla blah bla bla… burp!"
Check out Eric's beer blog, Hop to It.
Chris Malloy '95 – Fighting the good fights
We may have found a brother who experienced more torture than we experienced in our pledge program. A passionate advocate for his community, Chris Malloy ran for Upper Dublin Board of Commissioners — while fighting cancer. Chris has been inspirational, tenaciously fighting for his community, and his health. At the end of the day, he is winning his most important battle. Nostros amemus.
Drew Golin '95 – Ran 45 for 45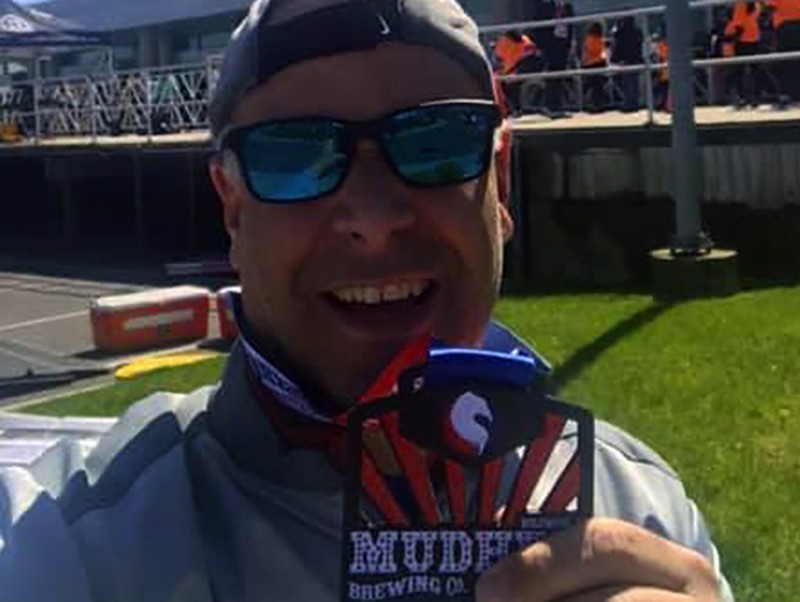 21 shots for your 21st birthday? Pshhh… amateurs. If you're really looking for a challenge that will make you puke, consider what Drew Golin did when he turned 45. He decided to run 45 races in his 45th year. And he killed it, running 45 races and completing his goal in Wildwood in April. Run, Golin, run!
Jesse Monoski '16 – Aspires to "Big City" Politics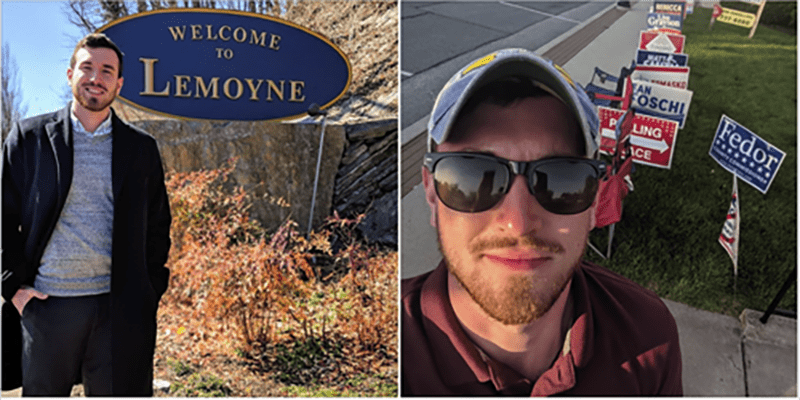 Jesse, the Legislative Director for PA Senator John Sabatina, is running for an open position on the Lemoyne, Pennsylvania Borough Council. This could be a good test for the up-and-coming legislator. Lemoyne is a well-known rural hotbed for political discourse about rendered meats, tainted dairy, and livestock husbandry. Run, Jesse, run!
Jeff Kleinberg '64 – Ex Rx
Congratulations to brother Kleinberg, who happily retired from Rite Aid Pharmacy in 2010. A life lesson in etiquette: Always thank the person who delivers your drugs. Thanks, Jeff!
Greg Young '94 – School Ties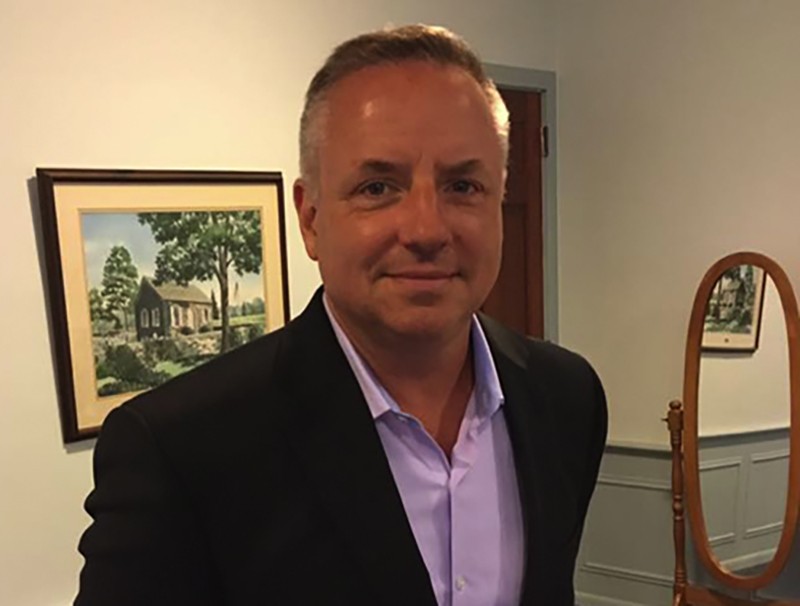 Congrats to G. Young, who was recently appointed to the Methacton School Board. Greg posted, "Excited to earn the trust of the community and serve the district as a new school board director!"
Vasili Barbounis '99 – The art of the (real estate) deal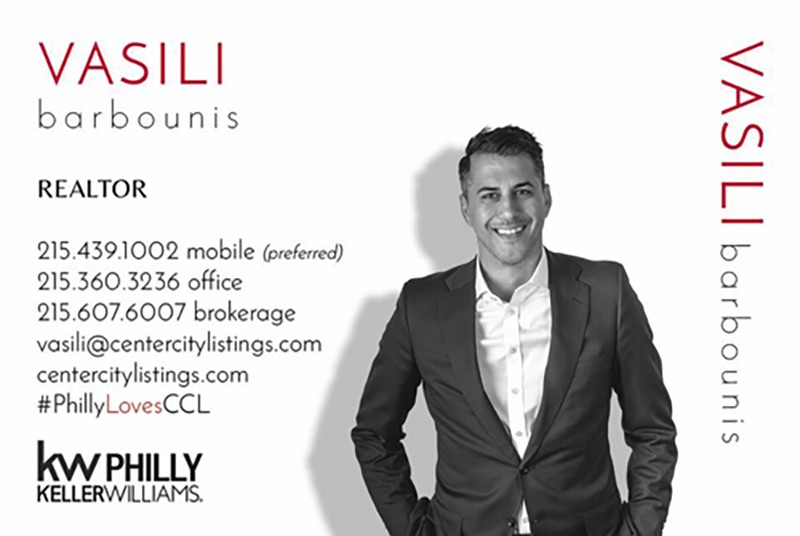 Congratulations to Vasili, who recently joined Keller Williams Real Estate. For years, Vasili has been building his reputation as a Philadelphia real estate mogul. He receives 5-star ratings from the vast majority of his clients… except for one anonymous reviewer from East Norriton, PA who repeatedly gives him one star reviews and comments, "he ruined my neighborhood."
Dan Fein '97 – From alt music to real news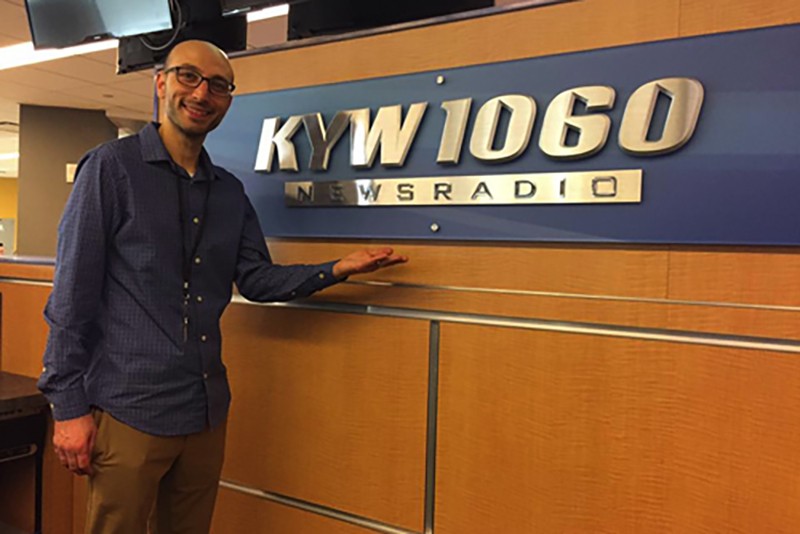 Our favorite local alternative radio personality has made a big move… to news! Dan recently announced, "I'm so honored & excited to be Marketing Director Of KYW Newsradio & Marketing Director Of Entercom Philadelphia's Live Events Department" (Marketing the Live Events for Entercom's 6 awesome & engaging radio stations). Sounds like #greatnews to us!
Bob Maloney '78 – Moved to Indianapolis for fortune and glory
Bob is a partner at MSL Associates, a Marketing, Sales, and Logistics company in Indianapolis, which was founded in 1998. Bob was a dedicated brother and Kovner award recipient, who misses hanging out with classmates: Ken Palmer '78, Kevin Jones, Jeff Fry '76, Tom Caridi '77, and Alan Markowitz '79.
Mike Murphy '03 – Serving up car bombs
Everyone loves Bill Murphy's Irish Saloon in East Falls. Locally, this is not up for debate. Mike "Murph" Murphy is the proud owner of the saloon and has received numerous accolades over the years from many local publications. But now, an Irish website, Irish Central, has crossed the pond to declare Murphy's Irish Saloon the Best Irish Pub in Pennsylvania. Hmmmmm… makes you wonder, is Murph contributing to "the cause?"
Stork Droppings
Congratulations on your new tax deductions.
Ryan Overturf '07 – Marley Noelle Dec 16
Anthony Gibilante '99 – Guido* Gibilante (Editor's note: when baby name is unknown, a politically incorrect guess is inserted)
What's news with you?
Want to share your news, happenings, brother sightings, or brushes with greatness on the website?